(Updated 11:45 a.m. E.T.) — A guest sailing on Carnival Pride reached out to Cruise Radio and said guest services are handling the issue professionally, and the company has chartered six planes to get guests back to London.
Original Story
Guests expecting to embark on Carnival Pride's July 21 sailing have been told their trip will either be canceled or shortened. The deciding factor? How long will it take to repair the issues that caused the current sailing to miss a port and return not to Dover, as expected, but Germany.
Questions Linger About Pride's Next Sailing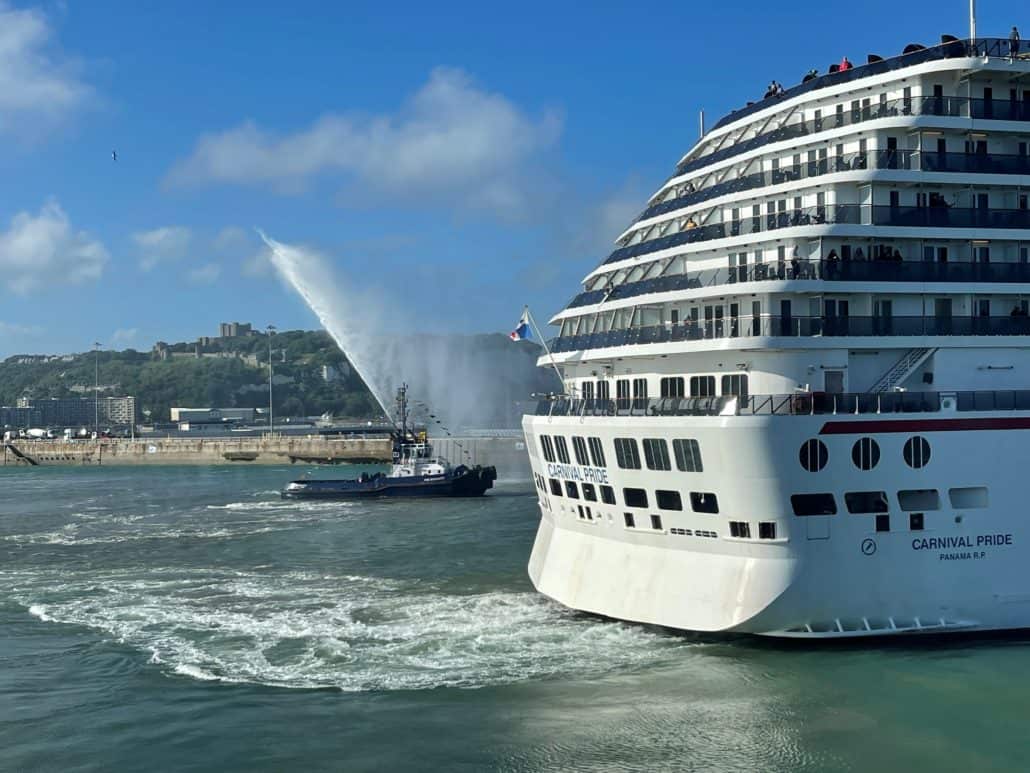 The problems began on Tuesday when the ship — which was on a 12-day sailing out of Dover — came to a stop. The ship spent several hours sitting dead in the water due to what would eventually be revealed as propulsion issues. Later, guests were informed via a letter that a propulsion issue impacting their travel speed would necessitate the ship skipping a scheduled stop in Gothenburg, Sweden, on Wednesday.
As time moved on, however, it became apparent that this problem would impact the current sailing and the next. Instead of returning to Dover as scheduled, the ship returned to Germany. Meanwhile, guests on the scheduled July 21st voyage were informed that their cruise would be canceled… or, at the very least, shortened.
"We Have Made the Difficult Decision…"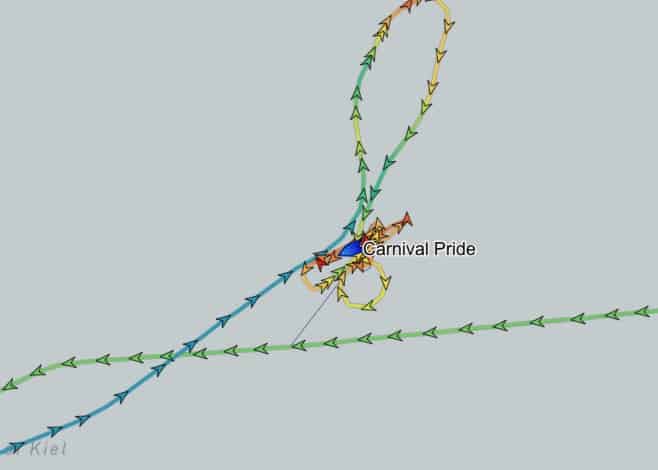 Booked guests received a letter saying that Carnival was "working to make the repair and get the ship back to Dover as quickly as possible; we have made the difficult decision to cancel the 9-day cruise scheduled to depart from Dover on Friday."
However, the letter went on to state that. depending on how quickly repairs could be made, "we may be able to operate a revised itinerary with a shorter cruise that will end in Dover on the originally scheduled debarkation date of Sunday, July 30." If this becomes possible, those who opt to sail will receive "a prorated refund of your original cruise fare" and an unspecified onboard credit.
Those wishing to cancel who had not yet left for Europe could receive a full refund and a 100 percent Future Cruise Credit, with Carnival also paying any associated airline cancellation fees.
Those who had already arrived in Europe but wished to return home would be reimbursed for up to two nights in a hotel, a food per-diam, and any airline change fees associated with their trip home.
Carnival Pride Tour