It was a hot Caribean cruise for guests sailing on Carnival Sunrise last week. The record heat in the Caribbean and hotter than normal ocean water strained the ship's air conditioning unit, causing it not to work properly. Some staterooms and public venues around the cruise ship were over 80 degrees during the five-night cruise.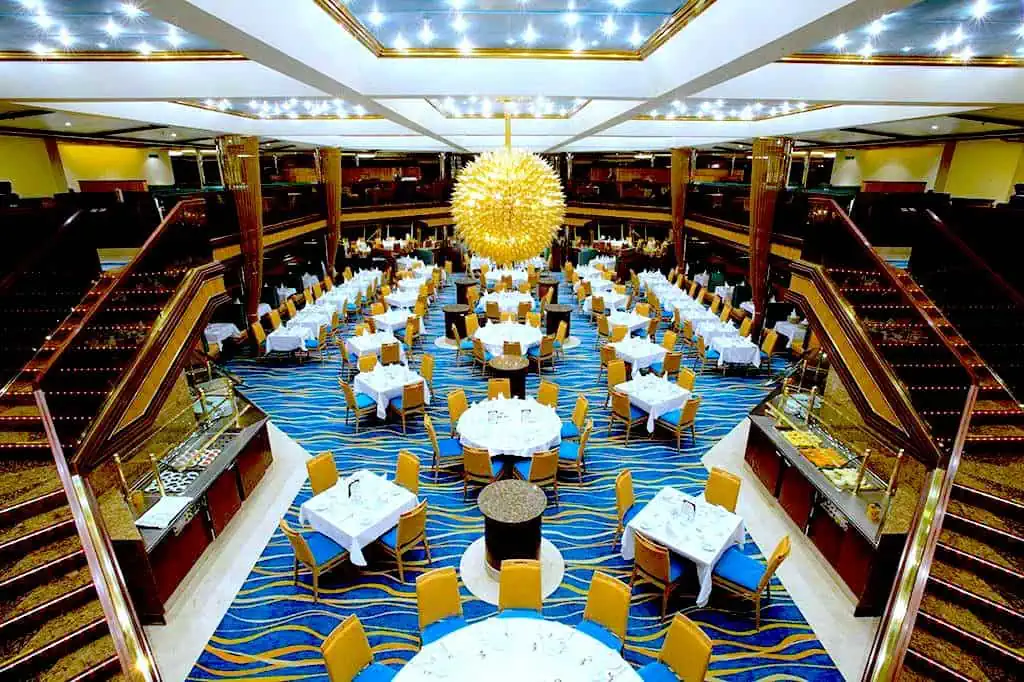 Carnival brought onboard techs to troubleshoot and repair the cooling systems, and by the end of the cruise, the engineers were able to lower the temperature around the ship. The cruise line cited 'extreme heat and recording setting ocean temperatures' as the culprit. The line said the elements combined put additional stress on the air conditioning system and caused it not to reach a comfortable temperature.
Refunds Issued to Some Guests
Carnival wrote to guests onboard, "We understand the impact this has had on your vacation. So along with our apologies, for each day your stateroom temperature was above the ideal range, we are extending a 50% refund of your cruise fare. This refund will be issued as an onboard credit to your Sail & Sign account."
Multiple guests took to social media to share their frustrations. One guest tweeted, "Currently sailing with @CarnivalCruise, and I must say that I'm very disappointed. Hot rooms, broken light and refrigerator."
The line said the air conditioning issues impacted select staterooms around the ship and public areas. The ocean temperature in the region is over 90 degrees Fahrenheit, with the outside temperatures reaching nearly 100.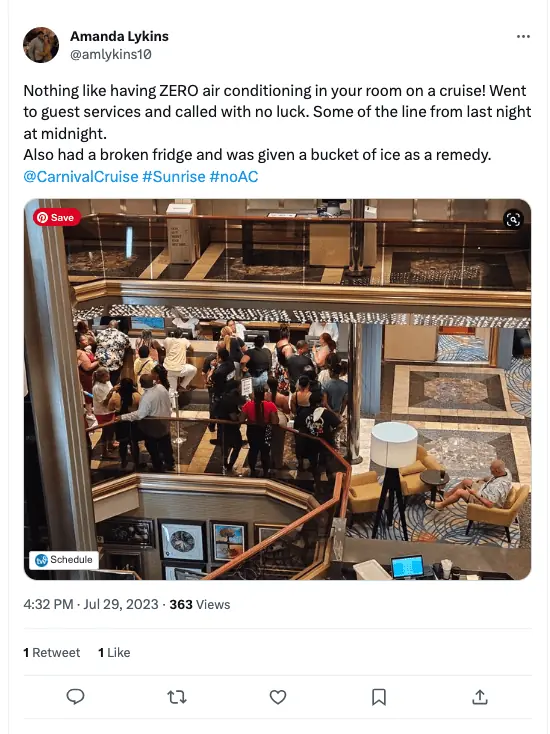 About Carnival Sunrise
Originally named Carnival Triumph, the ship was launched in 1999 and underwent a massive transformation in 2019, renaming it Carnival Sunrise. During the refit, the ship received over 100 new staterooms, an interior refresh, and the installation of new top-deck attractions. Sunrise joins sister ships in the Sunshine class, Carnival Sunshine and Carnival Radiance. The ship is currently sailing short Caribbean voyages from Miami, Florida.