Today was the day that I boarded Carnival Sunshine for my seven night Canada/New England sailing.
Getting to the Pier
I stayed in the city last night and my friend lives like 4 blocks from the pier so there was no rush getting to the ship. In fact, I walked to the ship, it was that close. Like a straight line and two streets up.
Embarkation
Check in at the pier started off really efficient. The porter took my bag; I went up the elevator, and into the terminal to check-in. There was a dedicated priority line with no wait at security checkpoint. They directed me to the Captain's Club for check in (I'm Platinum) and waited for my name to be called. The boarding process took an hour because the ship was a little late arriving because they encountered some rough weather coming back, so they needed a little more time turning the ship and clearing customs.
Curb to ship took an hour. If there were no delaying, it would've taken 30 minutes. Once they announced board, they said all priority and Faster to the Fun guests could board. The only problem is, lots thought they could be sneaky and try to get onboard early. Every single one of those people who tried to get in got sent back to their seat. It was pretty funny.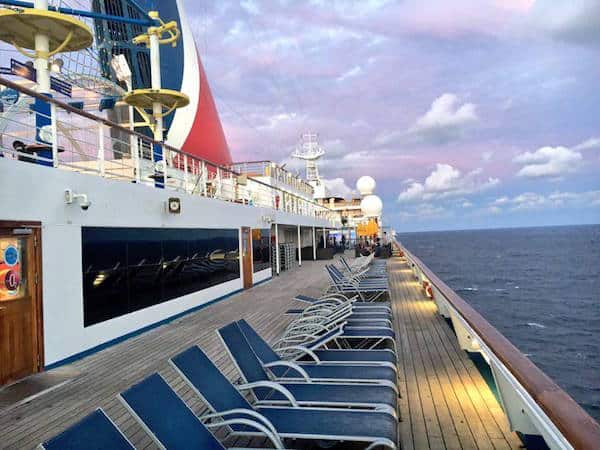 First Impressions
We boarded the ship on deck three in the Sunshine Atrium. I took full advantage of being one of the first people on the ship and took photos before the spaces got to terribly crowded. As I was making my way aft to take photos along deck five I popped into the RedFrog Pub to have a ThirstyFrog Red and was talking to a local guy named Larry. Turns out he and my mom were about the same age and grew up one town apart. He frequented all the same places and hangouts. What a small world!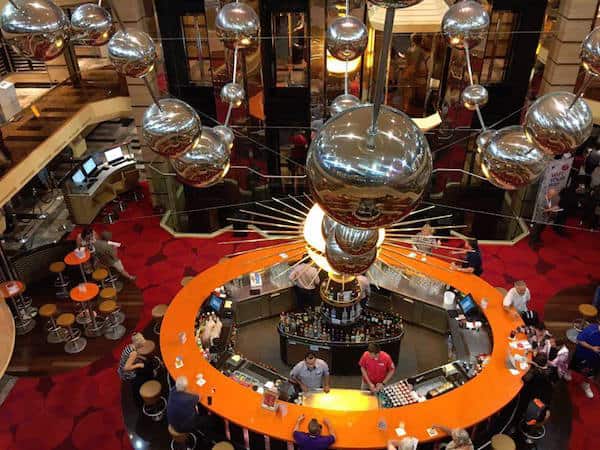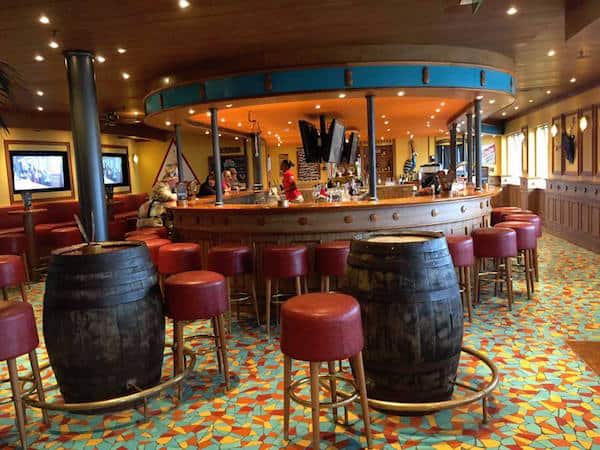 Before sail away the captain came on the PA system and told us they are keeping a close eye on Tropical Storm Hermine and that it could get a bit rough overnight. He assured us that no matter what happens, the ship will always be safe and not to worry.
Sail Away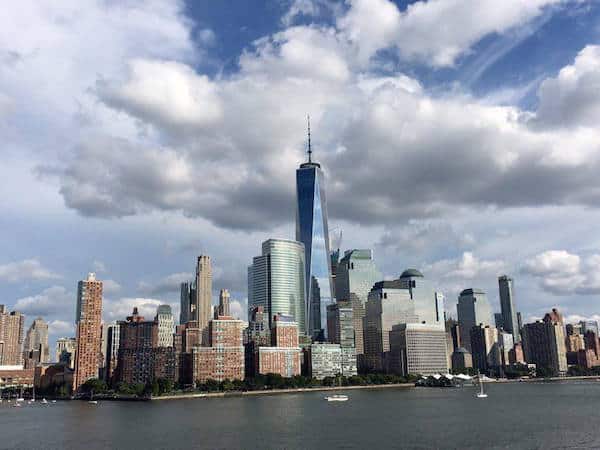 Sail away from New York City is stunning. In fact, if you haven't sailed from there before, you should really try it out. Sailing south out of Manhattan and passing all the historic buildings and landmarks gives you chills. Depending on what day you sail out, you can also see cruise ships docked in Brooklyn and Bayonne, NJ.
After we sailed under the Verrazanon-Narrows Bridge, we made our way out to the Atlantic Ocean.
Stateroom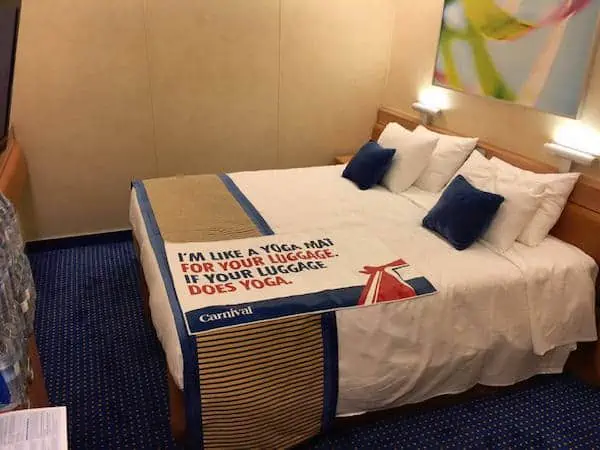 After sail away, I started putting everything away in my stateroom. My stateroom is down on deck 1, forward. It's a 4A interior cabin with an impressive amount of space. There are no pull down beds and no couches in the room. Its very basic and enough to suit me for the week.
I bought these packing cubes off of Amazon that made packing so much easier. They were like $20 for five bags and made a world of difference for my disorganized style of packing! You can see the packing bags I'm talking about here.
Dinner
Dining was in the main dining room, in the upper section of the Sunrise restaurant. The food was great but the service was a bit slow. It wasn't terrible but just sluggish. I went with shrimp cocktail (a favorite), candied salmon, and beef brisket. I was craving BBQ all day and this was the closest thing they had – so I was sold.
Looking Ahead
Tomorrow is a Fun Day at Sea. On sea days that have the Seaday Brunch in the main dining room along with the Cat in the Hat parade. Since it is a sea day, there is a big focus on casino, onboard shopping, and games around the ship. Since the weather is iffy right now, I'm not certain if the outdoor decks will be open.
The seas are kicking right now as we round Long Island to make our way northward to Boston and Portland. Having a cabin in the very front of the ship and so low, I can hear waves smacking against the side of the ship. Hopefully it will rock me to sleep.
Question: Is there a lot of kids on your sailing? 
I can honestly say I haven't seen one kid aboard Carnival Sunshine since I embarked around noon. That doesn't mean they aren't here. I assume school being back in session has a lot to do with it, though.
Goodnight.
See my other posts during this Carnival Sunshine cruise!