Celebrity Cruises newly delivered 3,405-guest Celebrity Apex has officially reached North America.
The vessel, which left Chantiers de l'Atlantique shipyard in Saint-Nazaire, France last week, made the weeklong transatlantic journey to the Bahamas.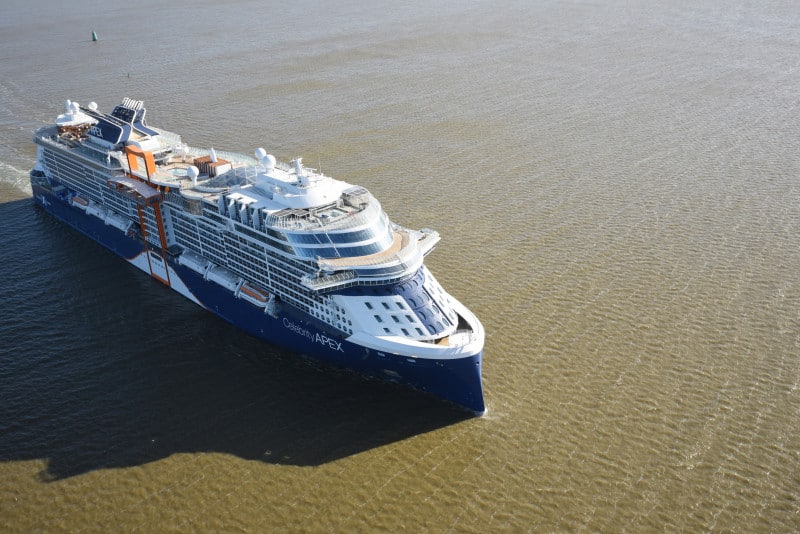 In the anchorage area of Stirrup Cay, Apex was greeted by older sister Celebrity Edge, along with five other Celebrity cruise ships.
READ: New Celebrity Ships Heads Towards Florida
To mark the arrival, several Celebrity ships greeted Apex with a water cannon salute while high-flying drones took photos and videos of the special occasion.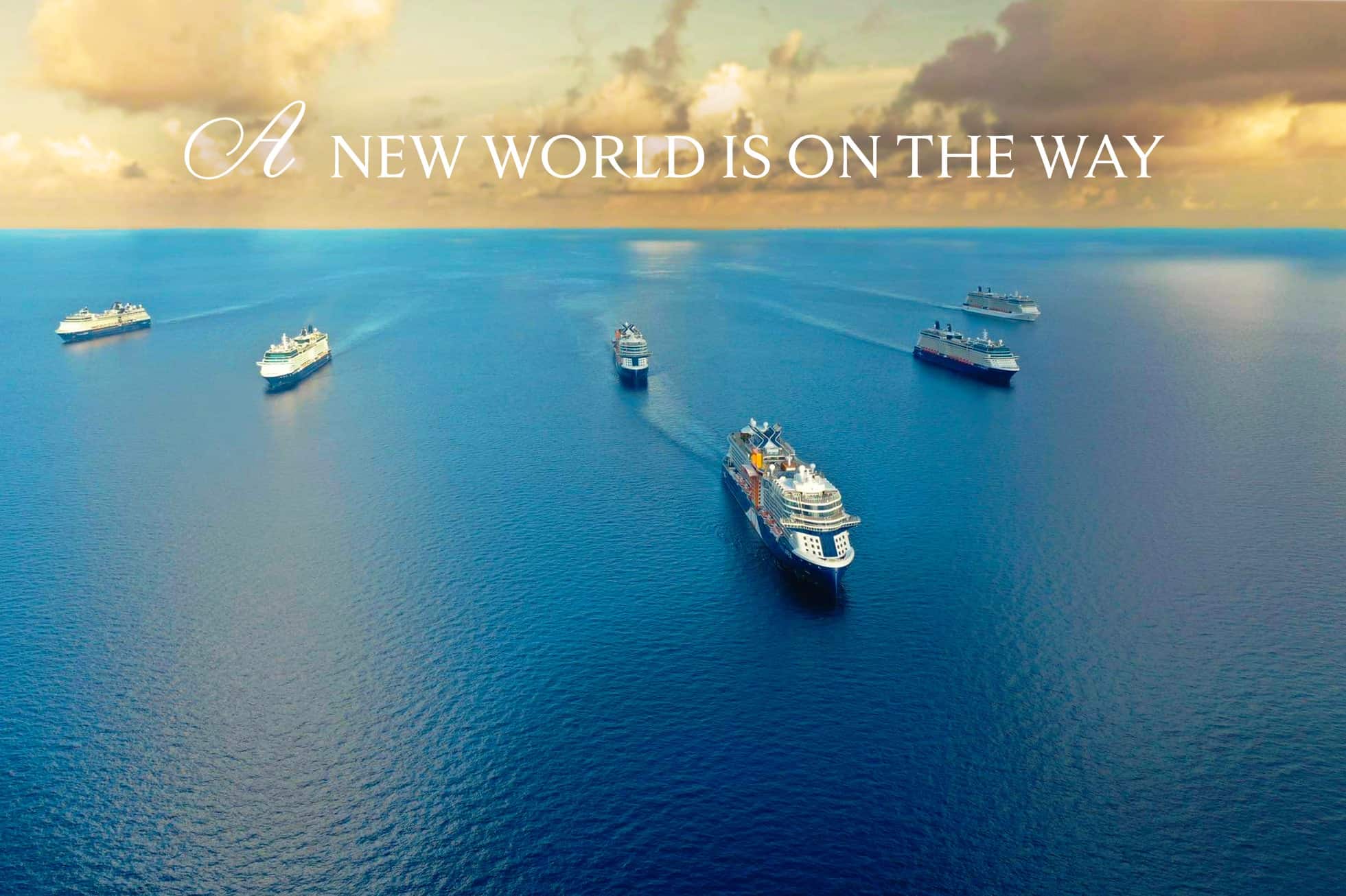 The new vessel arrived in the Bahamas under the direction of longtime Celebrity officer Captain Dimitris Kafetzis. Joining in on the festivities were Celebrity Edge, Reflection, Silhouette, Equinox and Summit.
Apex will feature many of the same venues and aesthetics of the 2018-launched Celebrity Edge. Most notable (and innovative) of those is the bright orange Magic Carpet on the starboard side of the vessel.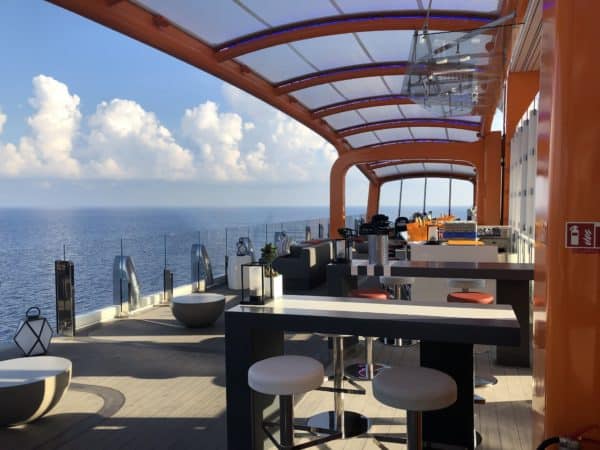 Magic Carpet is a moveable, elevator-like platform which serves numerous functions over the course of any given cruise. On days when the ship is in port, it can serve as a tender boat launch platform. At night it transforms into a dining experience and bar. While the platform does slide up and down the side of the ship, it does not do so with passengers on board (ala the Rising Tide bar on several Royal Caribbean ships.)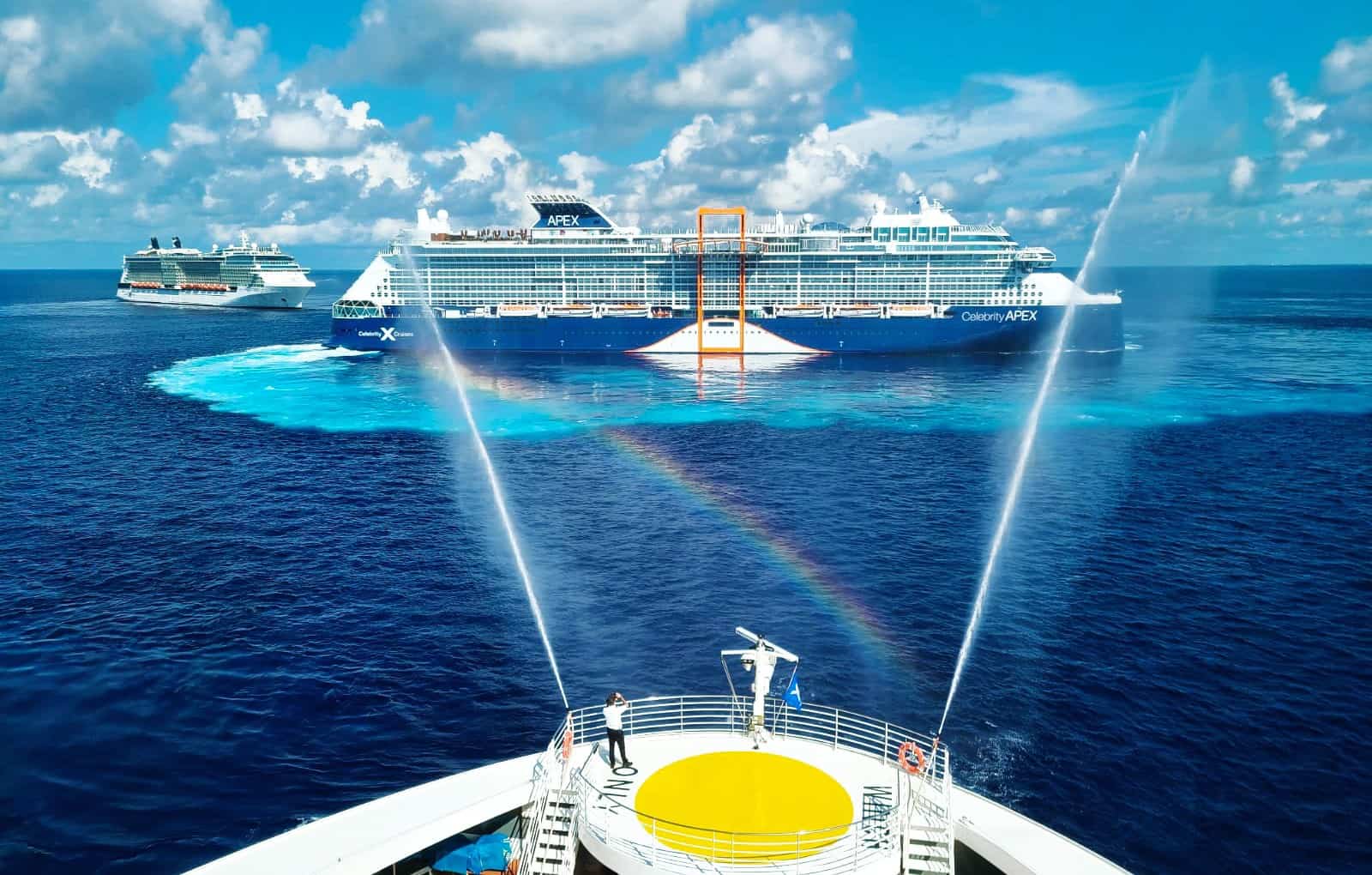 Another feature carried over from Edge is the Eden entertainment complex which sites on the aft end of the ship. Like the Magic Carpet, this is a space which serves a number of different purposes depending on the time of day. In the evening, it becomes home to a specialty restaurant as well as a unique theatrical experience.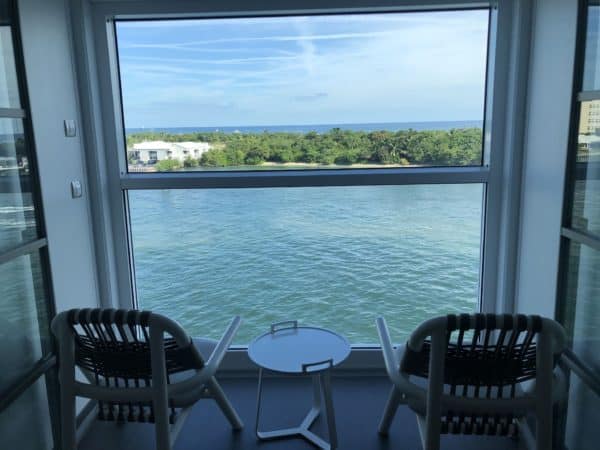 The ship also offers the Infinity Veranda balconies which were first introduced on Edge. Thanks to a bit of technology, these staterooms blur the line between indoor and outdoor space in a way never before offered on cruise ships.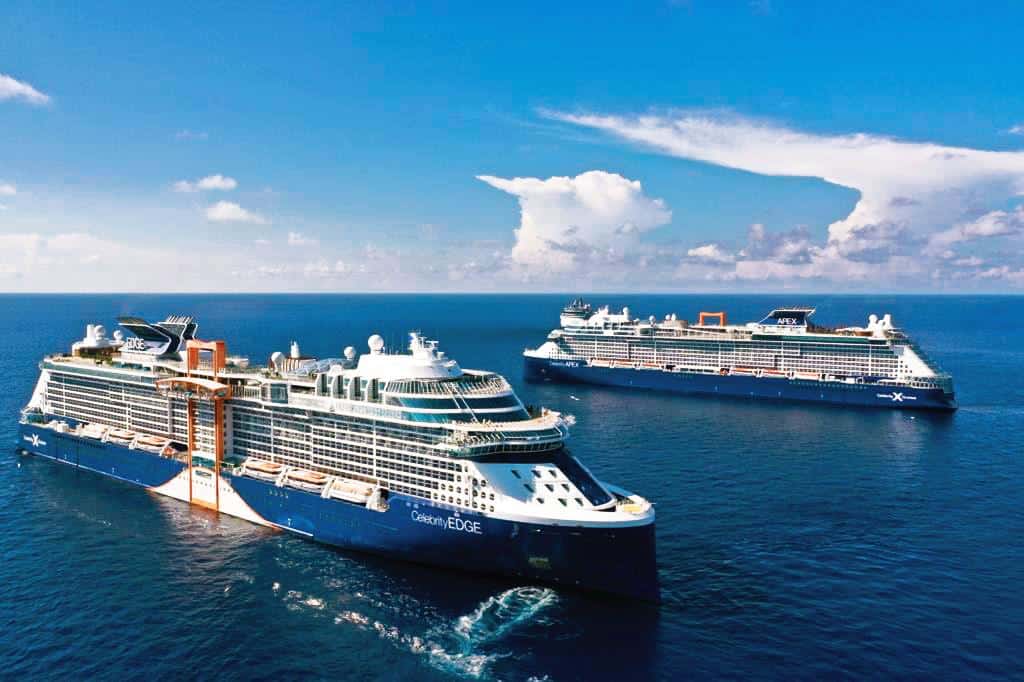 When the U.S. Centers for Disease Control and Prevention lifts the no-sail order for cruise ships carrying over 250 guests, Apex will begin sailing out of Port Everglades, Florida on various Caribbean itineraries. Then in the spring of 2021, the vessel will reposition to Europe.
The current no-sail order is set to expire on October 31, 2020. However, Royal Caribbean Group has canceled all sailings through November 30.
Watch the Video of Celebrity Apex
It was an unforgettable and historic day for our fleet. Join us in welcoming #CelebrityApex as the newest member of our Celebrity family! pic.twitter.com/AnAkfO1XSm

— Celebrity Cruises (@CelebrityCruise) October 14, 2020