When I first decided to give cruising a try, there were a lot of things I didn't know and one I knew for certain: I had zero interest in taking a Carnival cruise.
Why I Didn't Want To "Choose Fun"
I had my reasons for ruling Carnival out as an option. A big one involved convenience, or rather, inconvenience. I knew that I wanted to sail out of my home port of New York City and — given that Carnival doesn't have a ship based here year-round — there wasn't anything available for the specific period I was looking to cruise. But I was also… well, wary of Carnival. They had a "reputation" that left me thinking it might not be right for me.
You know the reputation I mean. The whole "party boat" and "booze cruise" thing. And I definitely did not want something like that. I wanted to get away from my problems for a week, contemplate life while sipping cocktails, do some gambling, maybe even dance like no one was watching (on the condition that no one was watching).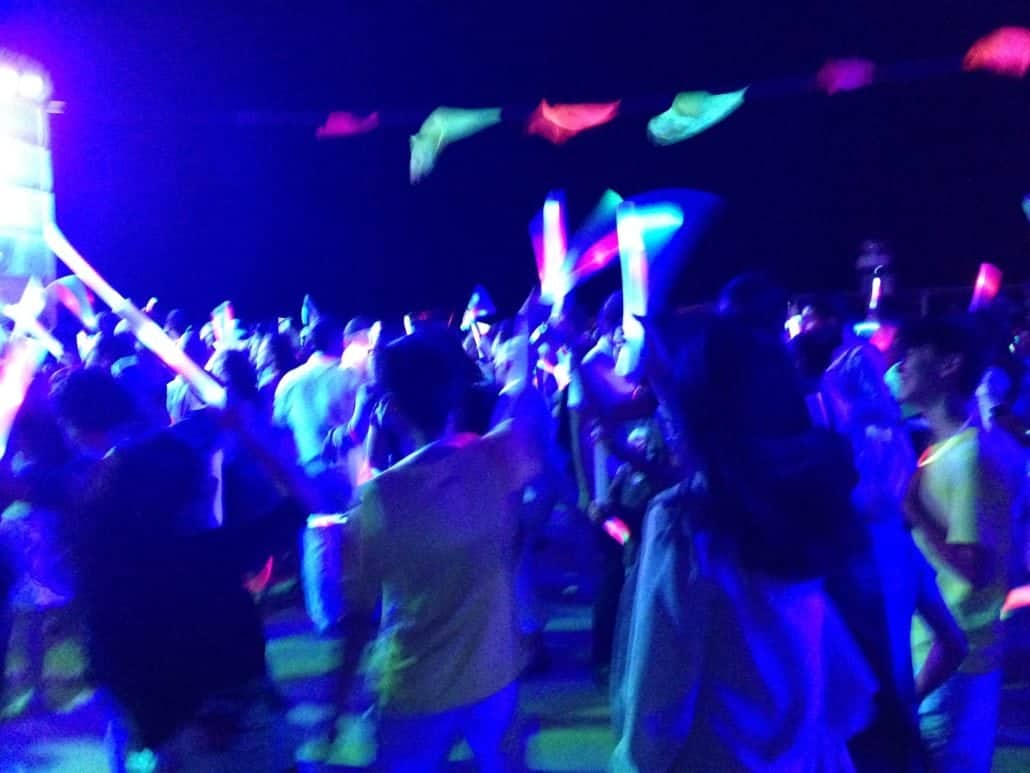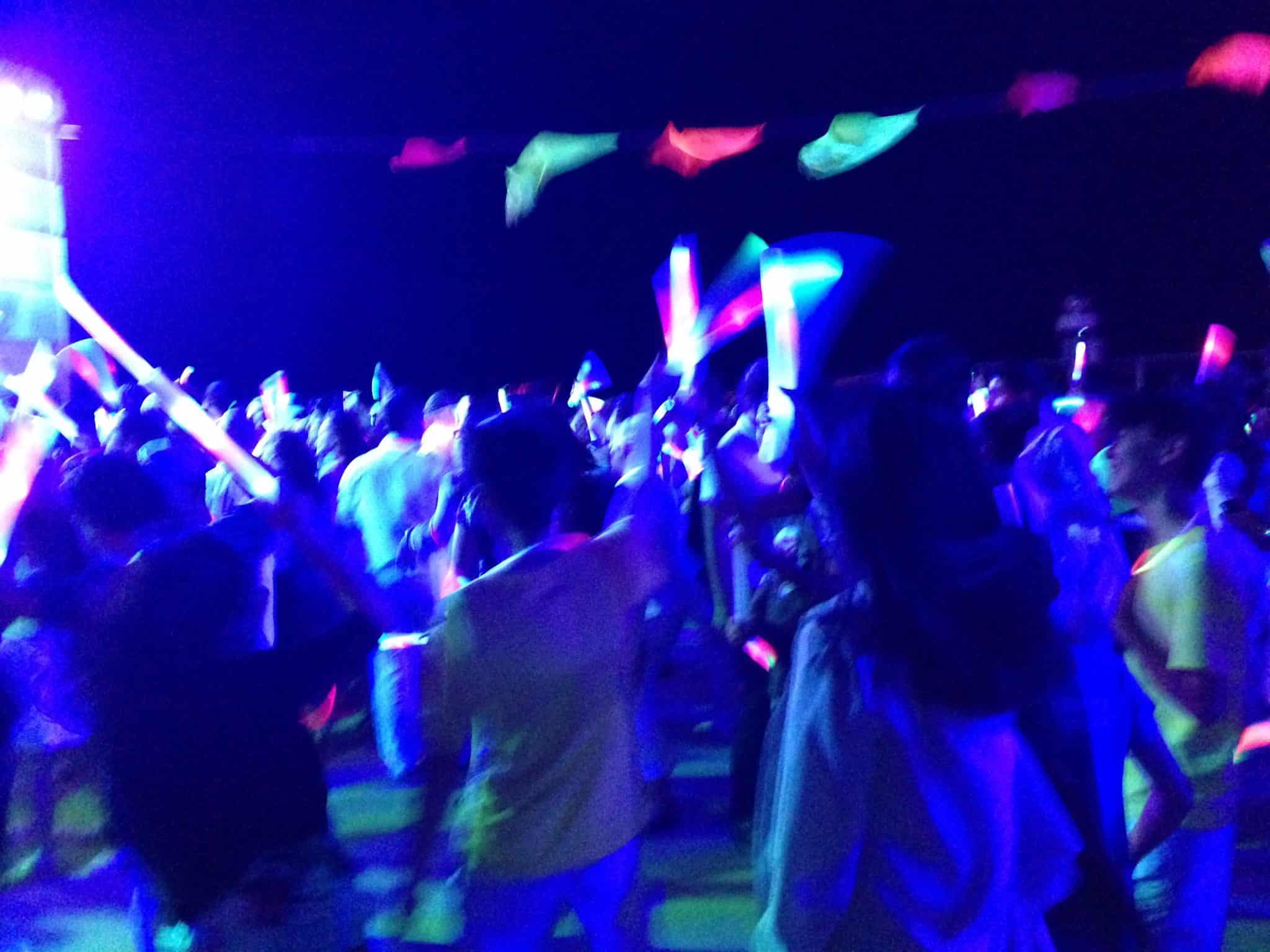 I know, I know… in retrospect, I hear it. "Wait," you're saying to yourself. "You didn't want to go on a 'party boat,' but you wanted to have what sounds an awful lot like a week-long party?" In my defense, I never claimed to be the sharpest knife in the drawer. (If anything, I've always considered myself more of a spork. Are those even still a thing?) So I wound up taking my first trip on the Norwegian Breakaway and, as a result, falling in love with everything about cruising.
For a while, I only sailed Norwegian, because they had ships in New York City year-round — both the mega-sized Breakaway and the smaller Gem —  plus I was building loyalty points with them and amassing various perks. It made sense, and I was a very happy camper. Er… cruiser.
My Introduction To Carnival Cruise Line
It would be almost two years before I took my first Carnival cruise… and even then, it was with reluctance. But the Carnival Sunshine was doing a series of sailings out of New York City, and the opportunity to try a different ship couldn't be passed up. Plus, while all my sailings to that point had been of the Caribbean variety (your options are a tad limited when you're only looking at Manhattan sailings of 7 days or less!), the Sunshine would be heading north to Boston, Portland, and Halifax. When a friend who knew and loved Carnival said they were booking this particular sailing, I went from considering to booking. I was ready to give Carnival a try.
I fell in love with the Carnival Sunshine almost immediately, thanks to the fantastic waterfall which graces its three-story Serenity deck. To this day, that waterfall probably remains my all-time favorite feature on any ship I've sailed. Then there was the atrium, with its glass elevators and it's unconventional/bold/tacky (depending on your point of view) decor.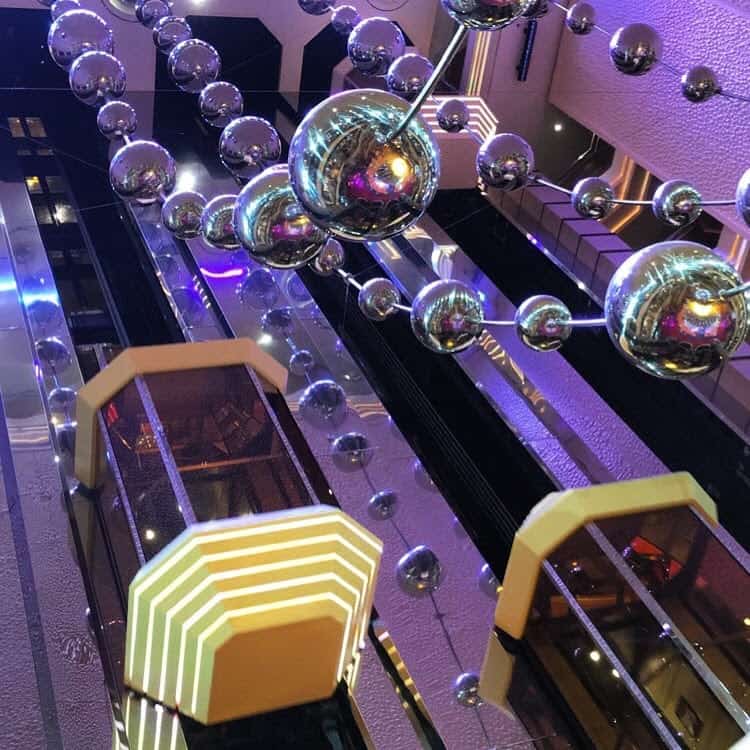 It was on the Sunshine that I experienced my first Chef's Table, complete with a tour of the galley, and it was in her main dining room that I fell in love with the idea of ordering from the "Didja" section, which offered something "you've always wanted to try, but never have." As a big fan of brunch, the fact that they hosted one on each sea days scored major points with me. And while I was used to getting the drink package for "free" as a perk on Norwegian, I got my money's worth out of the Cheers! package, especially after discovering the Alchemy Bar and its "mood enhancers."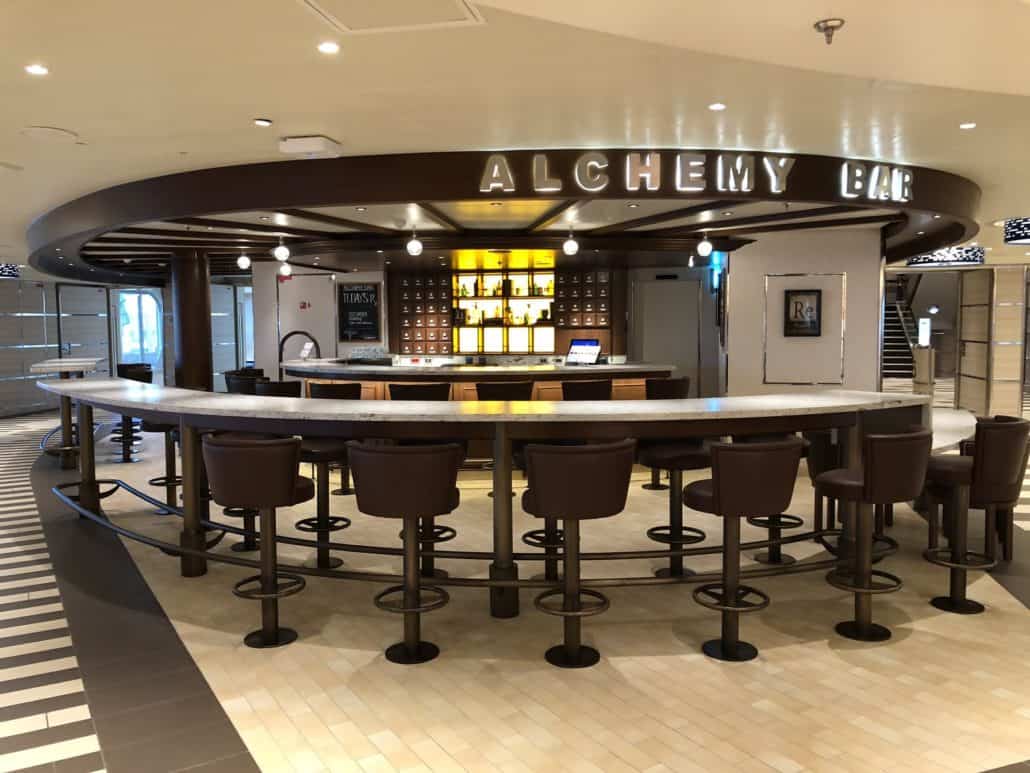 Hangin' With The Party People
Almost immediately upon boarding the ship, we headed to the RedFrog Pub for my traditional "your vacation has begun" drink, and it was there that I encountered someone who definitely defined the type of person I'd assumed I was going to run into on a Carnival ship. He had on a huge straw hat (which he would later in the cruise replace with one modeled after the iconic whale-tail smokestack), a colorful shirt covered in iguanas, and a beard that he'd braided with beads. He was also wearing the biggest, friendliest smile this side of Santa. Larry would later give me his card which listed him as a "traveler" and proudly declared him a Diamond-level member of Carnival's VIFP Club.
I suspect more than a few of you know Larry, and you will no doubt agree with me when I say that he embodies the Carnival spirit of "Choose Fun." Over the course of the week, I'd see him everywhere I went, usually with a drink in hand and always with a smile on his face for everyone he spoke to. I liked everything about Larry. Heck, I wanted to be Larry.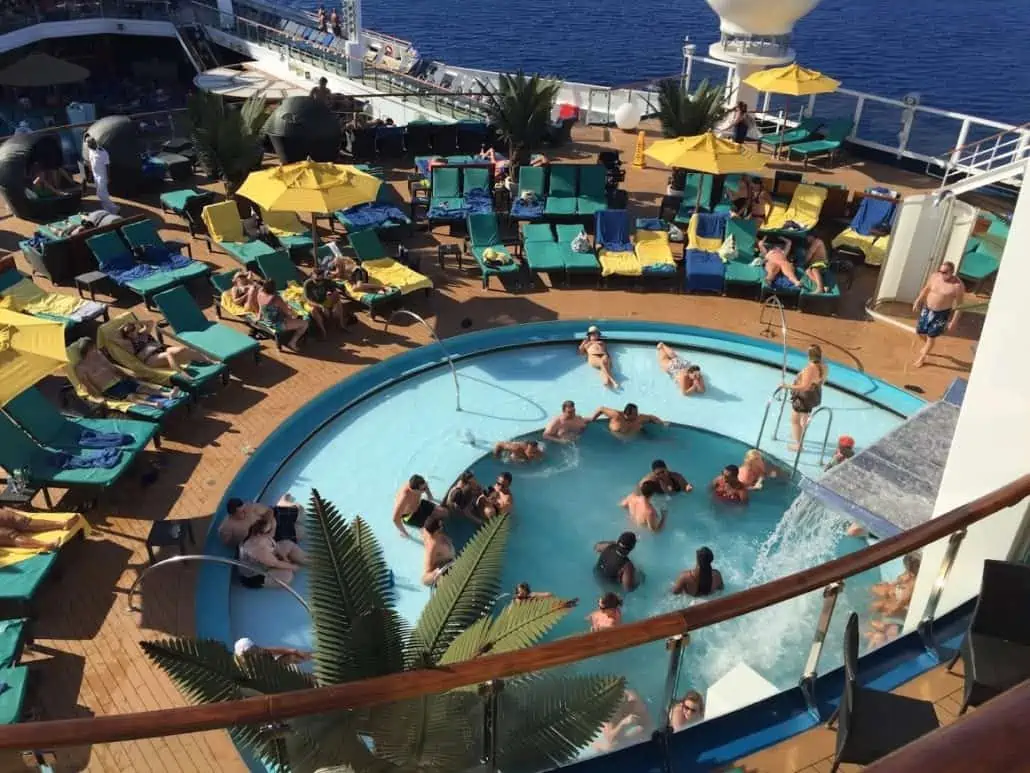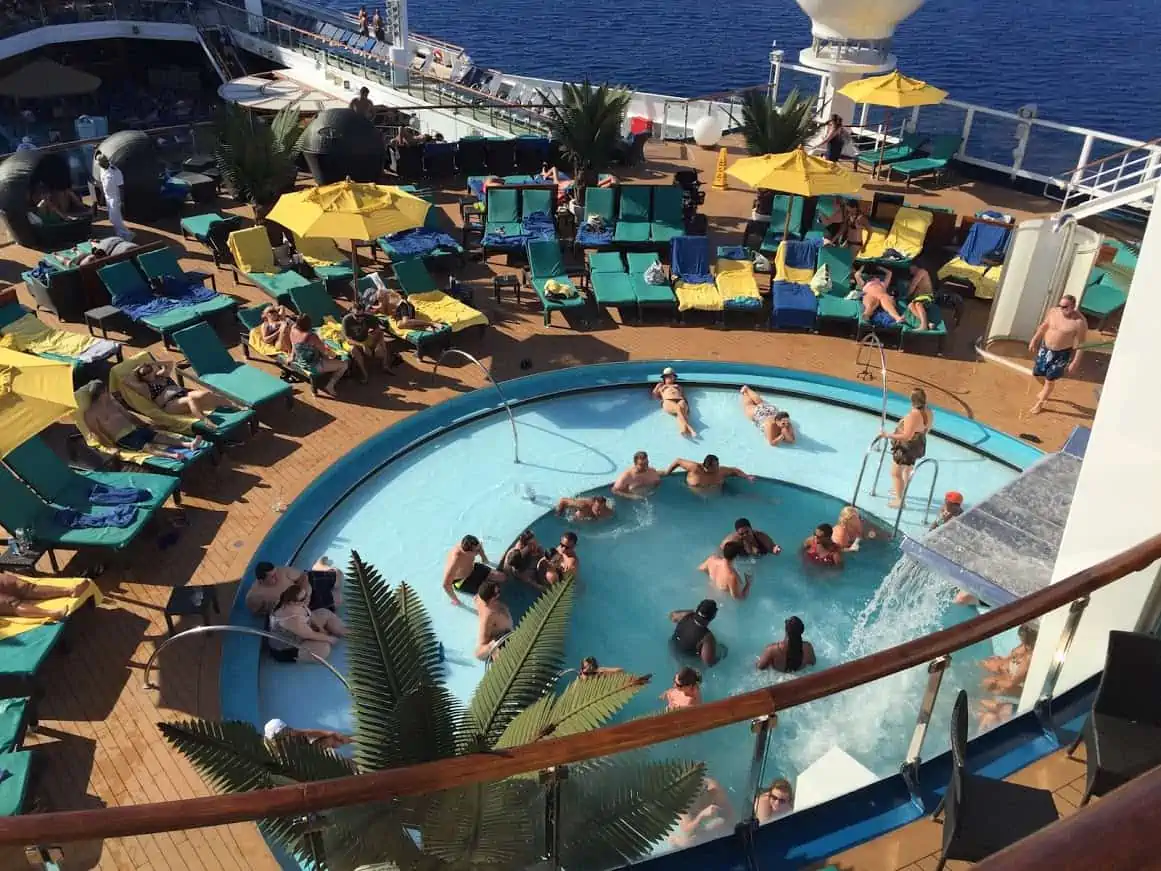 And that was when I realized that the notorious Carnival reputation was, like that of the coolest guy in your high school, equal parts rumor, reality and exaggeration. I've now got a few more cruises under my belt, and I've come to realize a few things, including the fact that not every cruise line (or even every ship) is for everyone. There are people out there who, like myself, are happy to be on a cruise and find "their people" on every sailing. Others have a very particular cruising style and gravitate toward the line which caters to it, whether they are choosing fun with Carnival, cruising like a Norwegian or coming back new after a Princess cruise.
All I know is that this cruise addict and former Carnival snob has two trips booked on the upcoming Carnival Sunrise — including my first visits to Half Moon Cay and Cuba — and I'm counting down the days.