Tomorrow, May 1, 2021, Costa Cruises will resume sailings from Savona, Italy with its flagship Costa Smeralda.
To celebrate the restart of Costa Smeralda, local and port authorities will be at the port of Savona along with Costa Cruises President Mario Zanetti.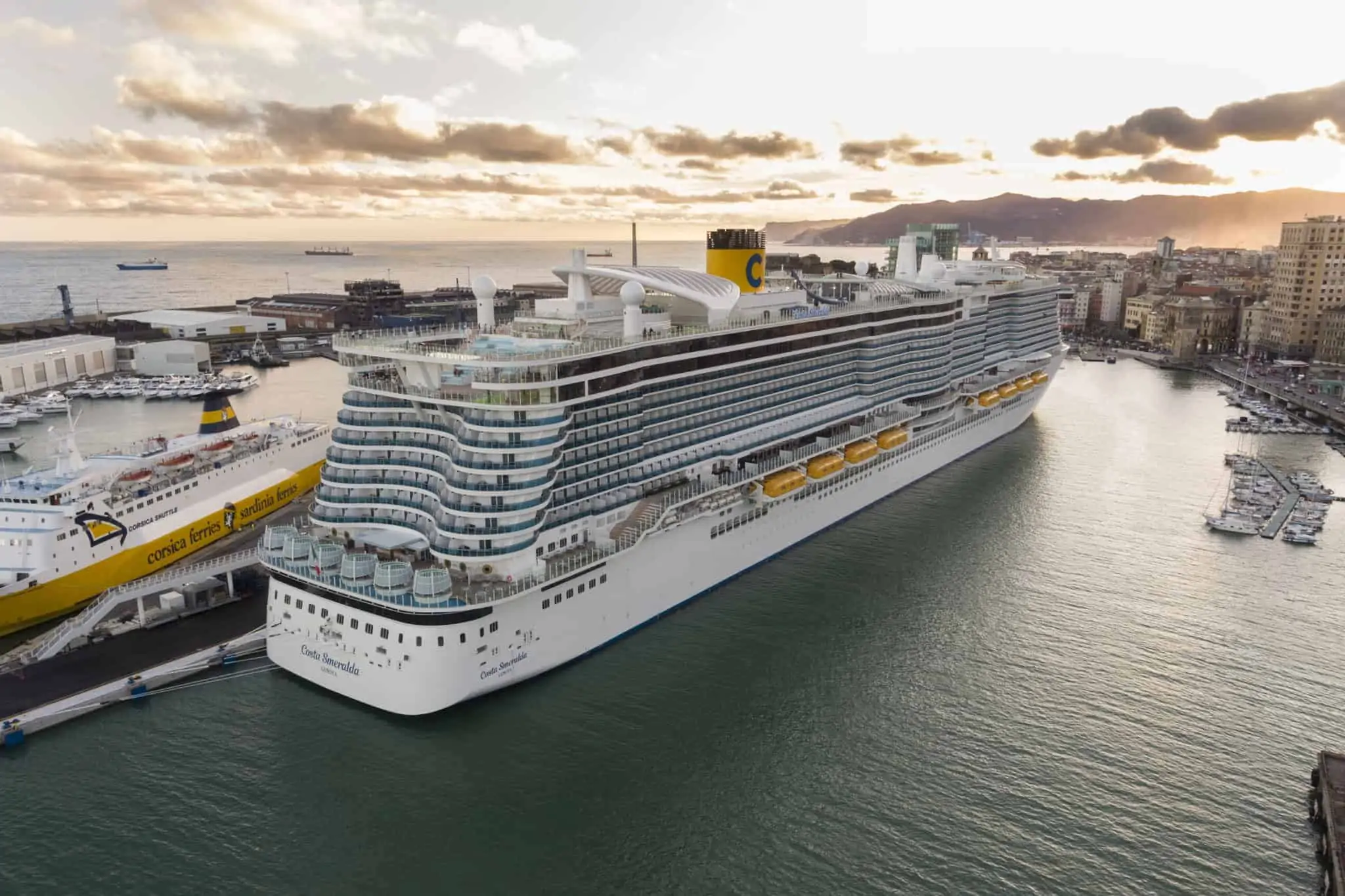 The resumption of operations for the Italian-flagged cruise company marks an important economic recovery for the entire region. Before the global health crisis, Costa Cruises generated an economic impact of 3.5 billion euro per year in Italy, and over 17,000 direct and indirect jobs.
Costa Smeralda's Restart Itinerary
Costa Smeralda's weeklong itinerary includes Savona, Civitavecchia (the port for Rome), Naples, Messina, Cagliari, and La Spezia. The voyages can also be divided into two mini-cruises of three or four nights for those who want a shorter getaway.
READ MORE: Costa To Sail Summer 2021 Mediterranean Cruises
Costa Safety Protocol
Cruises will follow the procedures set out in the Costa Safety Protocol, guidelines developed by the cruise line together with scientific experts and Italian authorities.
The protocols include:
Swab tests before the cruise and then again halfway through
Wearing a mask onboard where necessary
Reduced occupancy
Remodeled public spaces
Numerous hand sanitizer stations throughout the ship
Extended mealtimes
Touchless restaurant menus via QR codes that can be scanned by a smartphone
New ventilation system filters
A fully-equipped medical center
Increased sanitation in both public areas and staterooms
Protected excursions through Costa Cruises only
Costa Smeralda will be the first of four Costa ships to operate during summer 2021, offering voyages throughout the Mediterranean.
On the days when Costa ships are not operating at the port, the Palacrociere terminal in Savona, managed by Costa Cruises, will continue to be used by ASL 2 Savona (a local Public Health Unit) for its vaccination campaign.
READ NEXT: Cruise Lines That Are Sailing in Summer 2021