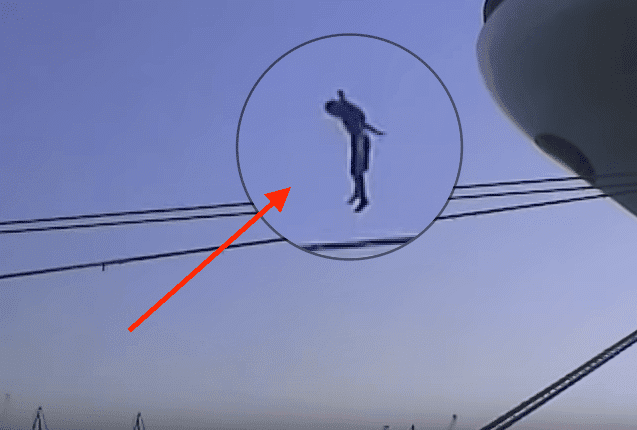 Someone once said that you will never go broke underestimating the stupidity of your fellow human being, and a video which surfaced today seems to prove that point.
Stupid Is As Stupid Does…
In the vid, posted to YouTube on December 20, a man can be seen crawling out onto the bow of a cruise ship and then jumping into the water far below as a filming friend cheers him on. The ship was docked at the time, and it's not entirely clearly which vessel it is he leapt from. The fact that a short clip showing the famous Leaning Tower of Pisa appears immediately after the one in which the young man leaps indicates the ship may have been docked in Italy at the time the footage was shot.
The Video
This is only the latest video to emerge in which young men do incredibly dangerous things while aboard ships. In November, footage emerged of a young man scaling the side of a Carnival cruise ship while it was at sea. While neither incident appears to have resulted in any injuries, the behavior exhibited is foolhardy at best and has the potential to result in fatalities.
Video/Screenshot: YouTube