Continuing in the theme of innovation — which seems to be very prevalent these past few months — Princess Cruises is expanding their award-winning and experience-enhancing technology to three more ships in the coming year. Their wearable OceanMedallion™ device is currently offered on the Caribbean Princess, and will soon be a new feature on the Royal, Sky, and Crown as well — resulting in what the line is calling the Princess MedallionClass™ experience.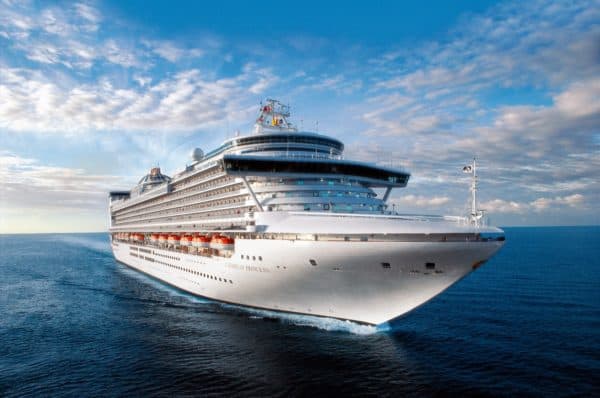 What to Expect From the MedallionClass™  Experience
In addition to the Regal Princess, which will begin its journey as a Medallion-Class ship on February 17, guests can expect to see this technology on all Caribbean-sailing ships by the end of the year. Bringing the OceanMedallion™ to Royal Princess will also allow guests traveling to Alaska and Mexico to enjoy the perks as well.
"Starting in April, we will continue the expansion to a total of five Princess MedallionClass ships expected this year, as we continue on our path to fleet-wide activation," said Jan Swartz, President of Princess Cruises. "And we look forward to bringing the experience to new groups for the first time, such as those sailing to visit exciting destinations in Alaska and Mexico."
Some Key Features of the Ocean Medallion™ :
On-demand beverage delivery

Enhanced wi-fi capability

Hands-free room entry

New payment feature

TV shows and movies on demand

Simplified check-in process
Aside from the wearable device, the mobile-application itself offers digital games, scavenger hunts, casino-play, access to the daily schedule and more. And, according to Princess, guest satisfaction scores following traveling with the OceanMedallion ™ show high results. This comes as no surprise seeing as the device was honored by CES ® with the 2019 Innovation Award.
"Guests are finding their vacations enhanced with Princess MedallionClass on Caribbean Princess as a new and memorable experience, and we're ready to offer these experiences and personalized services to even more of our guests, including everyone who sails with us in the Caribbean in the fall and winter," said Swartz.
Mobile technology is definitely the trend in cruising right now. With Carnival testing out its on-the-spot pizza delivery service, and Royal Caribbean adding another ship to their app's list of supported vessels, it seems cruisers can expect to get an enhanced and more personalized experience with each cruise they embark on.
Which feature of the OceanMedallion ™ would you want to test out first?