Just when you think you've seen it all when it comes to cruise lines… well, something you've definitely never seen before. In honor of National Sushi Day, Holland America Line created a sushi roll that measured nearly 50 feet in length, declaring it the largest ever served at sea.
What Was In It?
Dubbed the World Mega Roll, the unique treat was crafted by Culinary Council Member Andy Matsuda as part of a special Food & Beverage Aficionado Cruise in Norway aboard the ms Koningsdam.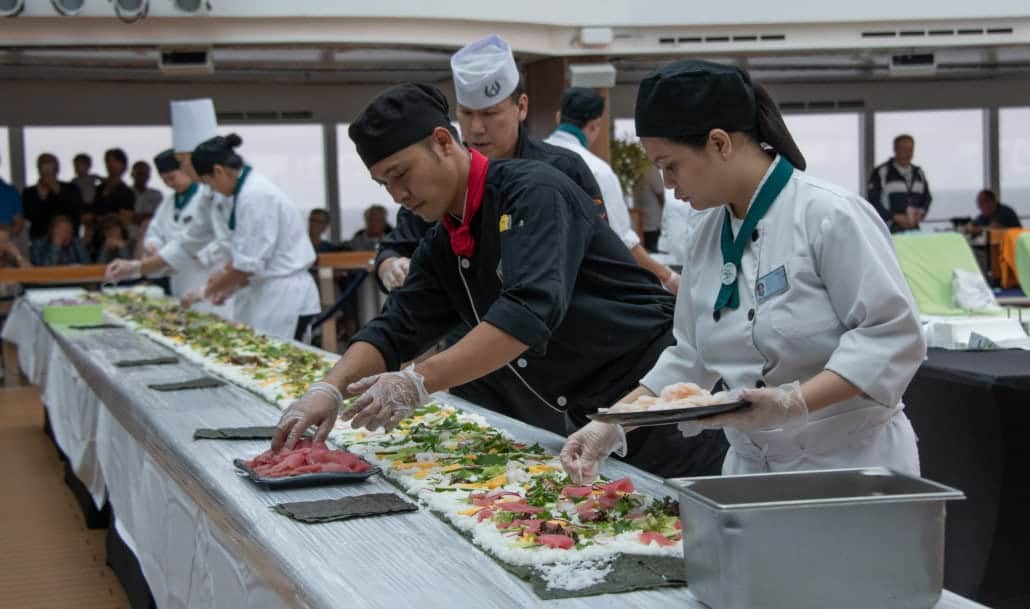 So what does it take to pull off such an amazing feat? Glad you asked!
The roll comprised of:
150 sheets of Nori seaweed
70 pounds of sushi rice
3 pounds of tuna
3 pounds of salmon
3 pounds of shrimp
1 pound of flying fish roe (fish eggs)
Measuring 49 feet in length before getting rolled, the final product was 3.3 feet wide and used approximately 70 pounds of sushi rice. The event took place around the Lido deck, allowing passengers to watch (and, we're going to assume taste the finished product!). Once the roll was completed, the chef cut it in half so that everyone could see the beautifully swirled ingredients of what looked almost like a work of art.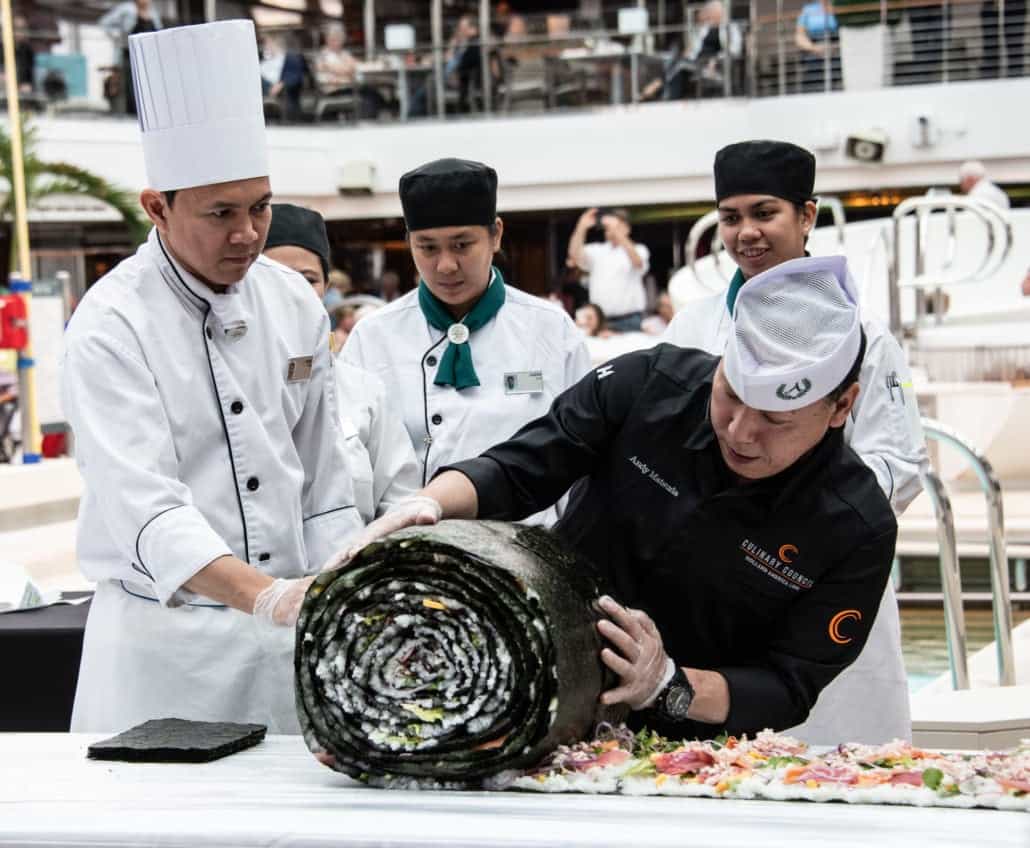 Since 2016, Matsuda has been sharing his knowledge with Holland America Line's shipboard chefs while training them to ensure that their staffs are as up-to-date as possible on the latest trends and techniques in sushi preparation. "As the only cruise line with seven Culinary Council members advising our culinary offerings," said the line's president, Orlando Ashford, "it's exciting to be able to tap specific expertise like the exceptional skills of Andy to wow our guests with such a fun, unique and memorable experience."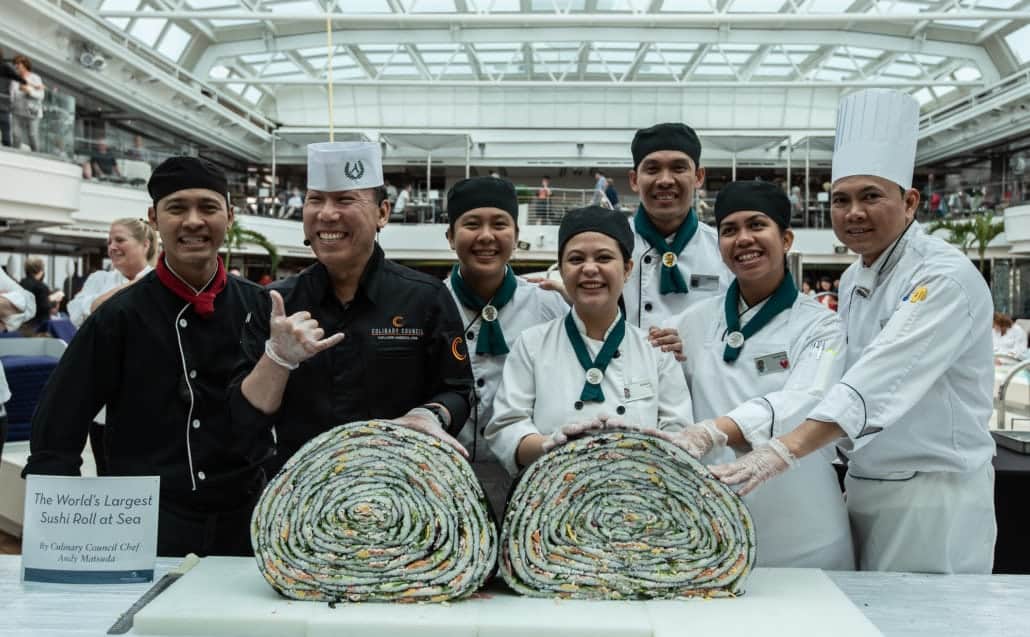 Guests can indulge in Matsuda's signature rolls at Tamarind — the award-winning Asian-fusion restaurant on board several Holland America Line ships — and at Tamarind's sushi counter on Koningsdam. To further enhance the sushi experience, Nieuw Statendam — Holland America Line's newbuild due for delivery in December 2018 — will boast a separate sushi bar called Nami Sushi that will feature more rolls created exclusively by Matsuda.