Norwegian Cruise Line is celebrating 2020 by completely eliminating 100% of single-use plastic beverage bottles across the fleet, reflecting a reduction of over 6 million plastic bottles a year.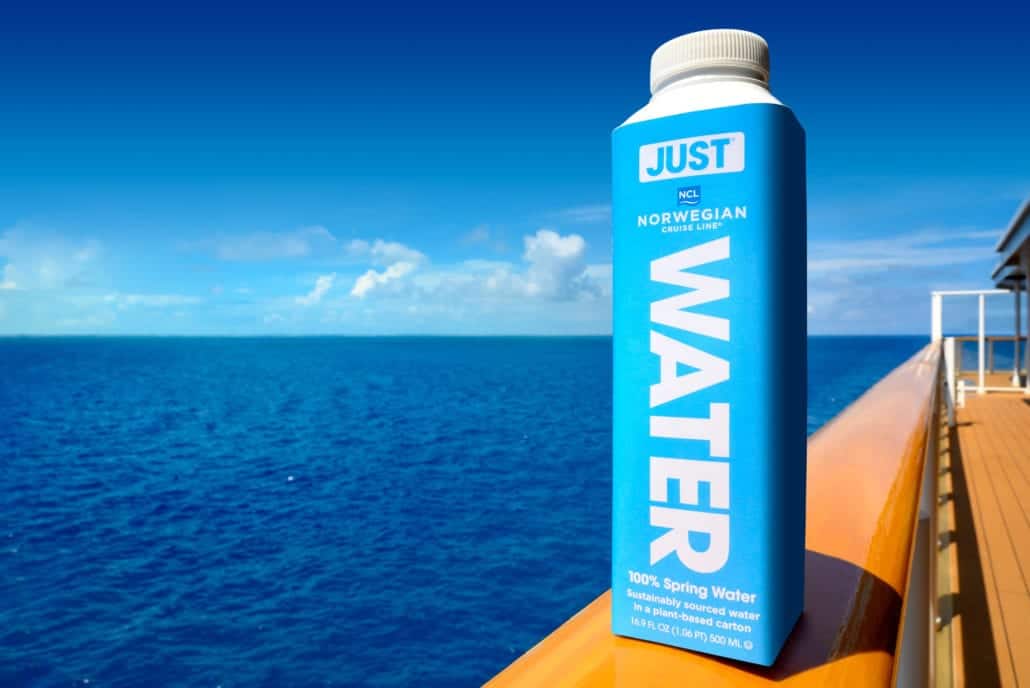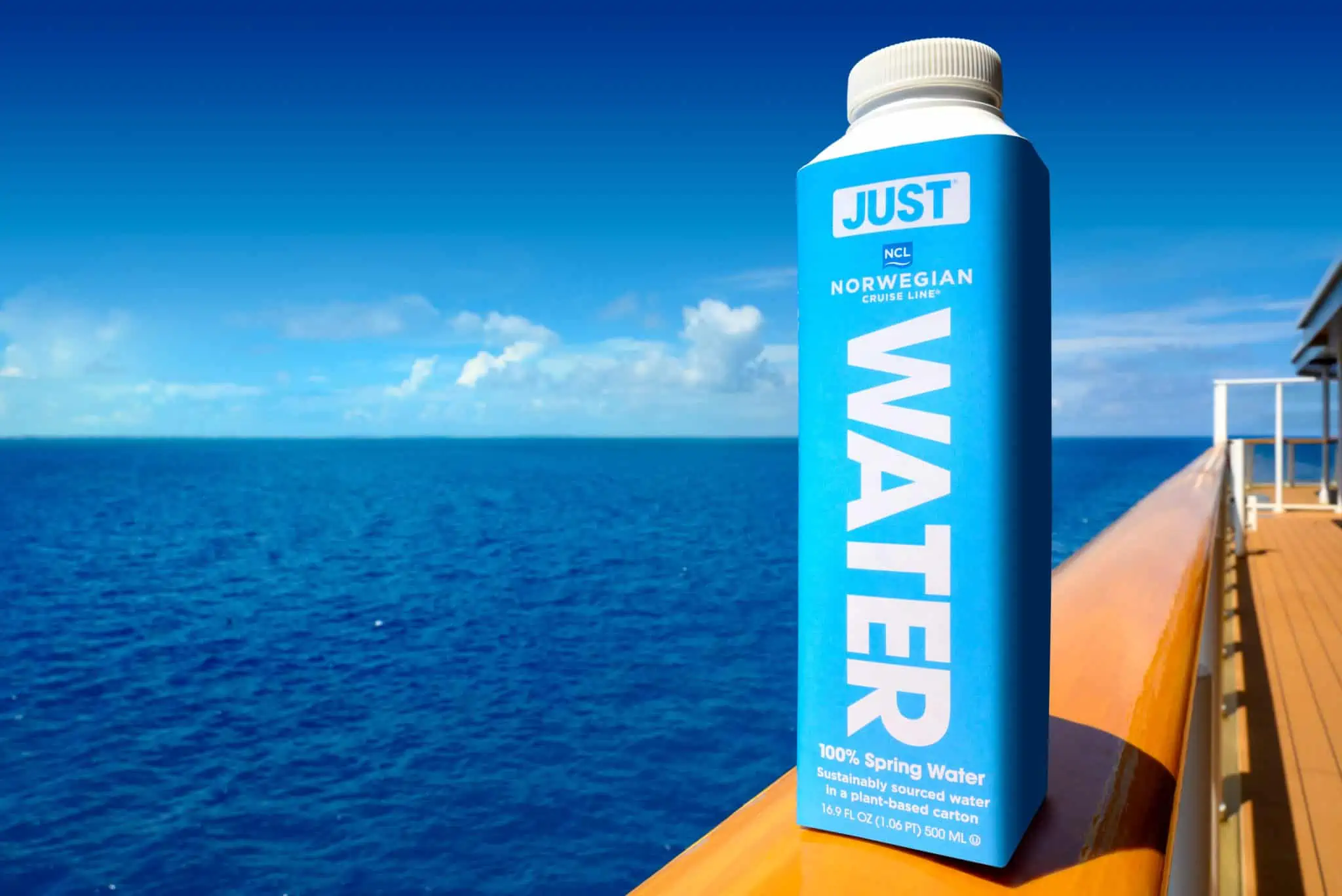 The cruise line partnered with JUST Goods, founded by Jayden Smith, to provide "bottled" water in a plant-based carton, made of 82% renewable materials – the paper carton is made from trees grown in responsibly-managed forests and the cap and shoulder are made from sugarcane-based plastic.
JUST Goods sources 100% spring water from Glenn Falls, New York; Ballymena, Northern Ireland; and Ballarat, Australia to meet demand around the world while reducing the environmental footprint from shipping.
The elimination of single-use plastic beverage bottles by Norwegian follows the 2018 elimination of plastic straws on ships and destinations, and comes ahead of the phasing out of single-use plastic shampoo and conditioner bottles later this year.
"This is a very special and very proud moment for us," said Harry Sommer, president and chief executive officer of Norwegian Cruise Line.
"As a leading cruise line, we are thrilled to make such an impact by eliminating single-use beverage bottles across our fleet. While this is just the beginning of what we and others can do, we are incredibly committed to our Sail & Sustain program and believe wholeheartedly in the importance of preserving our natural resources. We will continue to strive towards making environmentally conscious decisions to benefit our earth."