Good news for cruisers who are constantly looking for their next adventure: Oceania Cruises this week announced the construction of two new ships… although they won't actually set sail until 2022 and 2025.
What We Know About The New Ships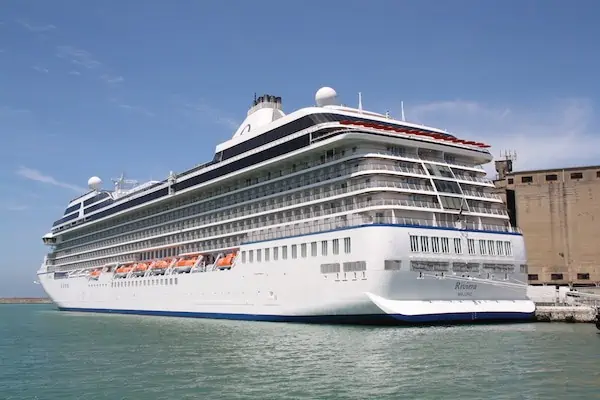 These mid-sized sister ships will be around 67,000 tons and accommodate up to 1,200 guests. And, though the vessels are yet unnamed, they do have the honor of being the first of Oceania's Allura-Class ships. This new class of ship is meant to provide the same level of comfort, design and amenities that other popular Oceania ships offer, while also adding an extra touch of luxury.
"We are excited to expand the Oceania Cruises fleet with our new Allura-class ships to meet the strong demand for upscale culinary- and destination-focused cruise vacations around the globe," said Frank Del Rio, president and chief executive officer of Norwegian Cruise Line Holdings Ltd, the parent company of Oceania. "This new class of ships will further elevate the already best-in-class guest experience at Oceania Cruises and meaningfully strengthen demand from both new and loyal returning guests, which will ultimately drive further returns for shareholders."
Fincantieri — the Italian based company building the new Allura-class ships — is also responsible for several of this past year's splashiest new additions including Carnival Horizon, MSC Seaview, Viking Orion and more. The order cost around €575 million per ship (which is around $650 million in U.S. dollars).
"This new successful project for Oceania Cruises is yet another demonstration of our ability to capitalize on product innovation and diversification to meet the needs of every type of customer, a capability that distinguishes us in the world," said Giuseppe Bono, CEO of Fincantieri. "The order we are announcing today, indeed, reiterates not only our first place in the luxury sector, but at the same time it further strengthens an unprecedented leadership in the cruise sector, with a backlog of 55 vessels to be built for most of the brands operating on this market, and deliveries extending all the way to 2027".
What are your guesses for what Oceania's new ships might offer?