Would-be cruisers who already are dealing with currently-in-place health and safety requirements are now wondering if they'll have to obtain a booster shot in order to sail.
As of now, the answer, as with so many questions regarding what cruising will look like in the months ahead is… maybe.
"We'll Have to Consider That… "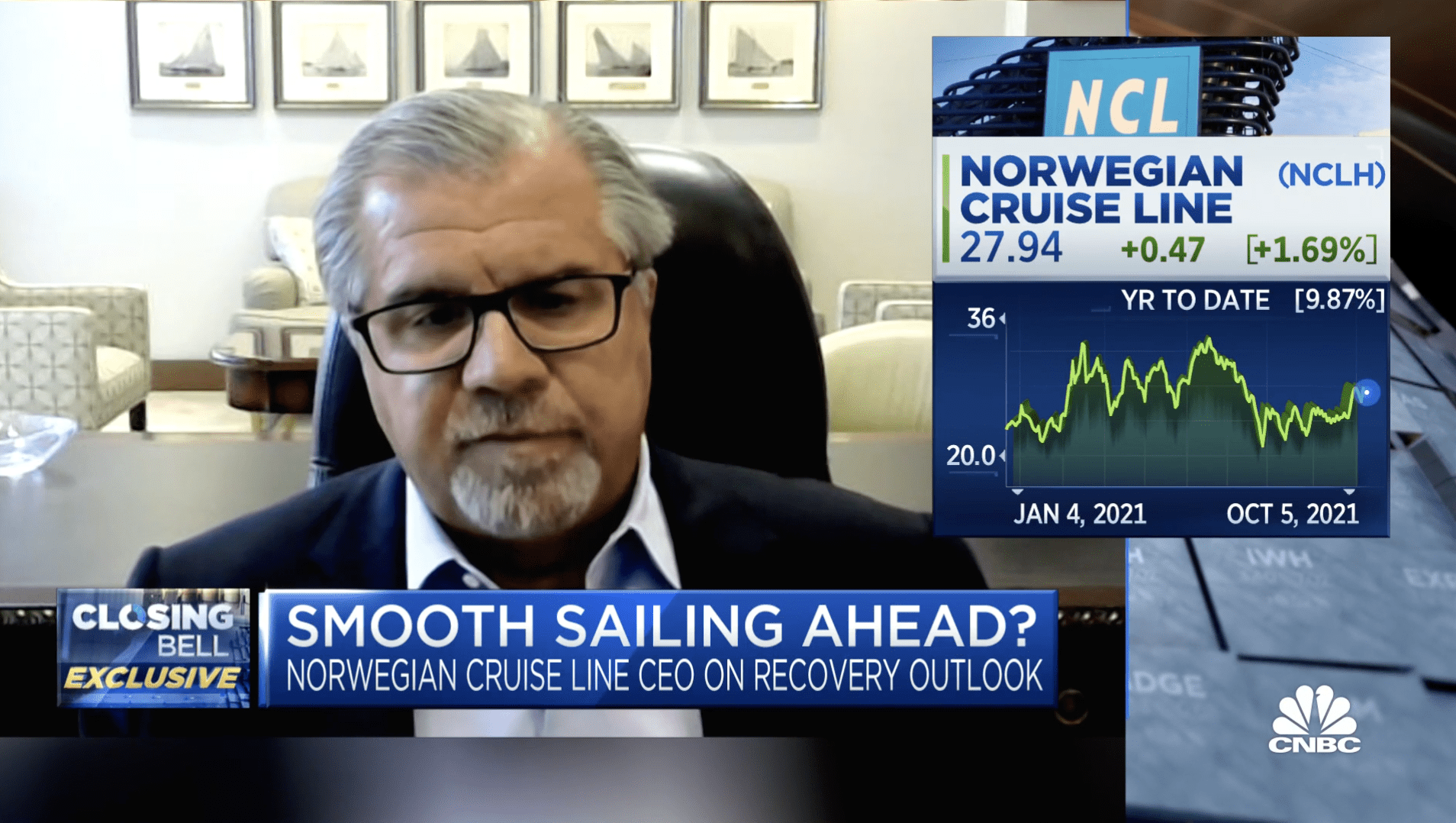 Currently, each of the major cruise lines requires guests, with few exceptions, to be fully vaccinated in order to sail. But no line has been as stringent as Norwegian Cruise Line, which back in April said it would only allow vaccinated guests and crew on board its ships with no exceptions.
READ MORE: Carnival Cruisers Are Spending More Money — Here's Why and On What
So during a recent visit to CNBC's Closing Bell, it was perhaps inevitable that CEO Frank Del Rio would be asked if they would also be requiring the booster shots that are currently being rolled out.
"Good question on the boosters," he told the host. "A lot of our guests are asking, 'Frank, you going to mandate boosters?' and the answer is not yet. We do follow the science, we do follow FDA and CDC guidelines. I myself got the booster two weeks ago, because I qualify."
For now, only time will tell if Norwegian decides to pursue booster requirements. "When the time is right, if the pandemic continues to be a threat to mankind, we'll have to consider that. But for right now, we do demand fully vaccinated guests."
That's a decision that he still stands by. "As you know," the exec said, "I think that is a competitive advantage, to have everyone on board vaccinated." At the time the decision was made, Del Rio said the company felt "a sincere obligation to protect our guests, our crews, the communities we visit."
As of now, there's been no word from the other major cruise lines as to whether they will require the booster shots.
READ NEXT: Royal Caribbean Offering Limited Pre-Cruise Testing at U.S. Homeports