With a slate of itineraries that will take their newly-refurbished fleet around the world in 2020, Oceania Cruises is ready to help their passengers enjoy more immersive experiences than ever before.
Where the Ships are Headed
2020 will be the first full season of itineraries offered by the fleet after four ships emerge from the line's OceaniaNEXT program which will see the Regatta, Insignia, Nautica and Sirena undergo massive renovations at a cost of over $100 million. Two of the fleet's other ships, Marina and Riviera, will also be undergoing enhancements as part of the initiative, although details have not been fully released as to what those will entail. One thing which won't change is the line's dedication to destination-focused cruising on ships which offer both luxury and intimacy, given that they only carry either 684 or 1,250 guests.
The newly-released itineraries reveal that the ships will sail to more than 400 ports across Europe and the Americas. Whether you're looking to explore the unforgettable sights of the Mediterranean or the arctic majesty of Greenland, Oceania's itineraries offer a variety of options. "These incredible voyages invite travelers to experience more imaginative adventures and explore more of Europe and North America's most fascinating destinations," said Oceania's president and CEO, Bob Binder.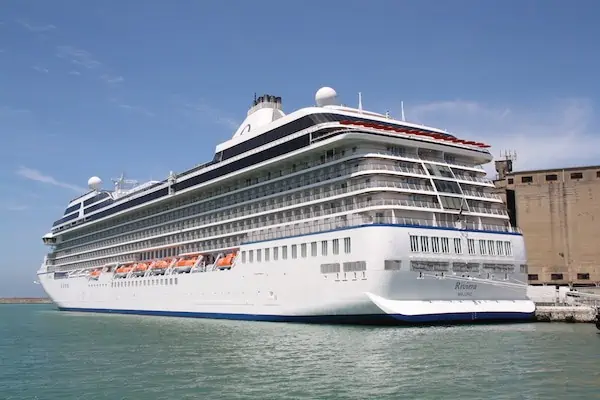 Among the options available:
Ten sailings to Turkey with calls in exotic ports including Istanbul, Ephesus, and Antalya
Three sure-to-book-quickly voyages to the Holy Land which will call upon Jerusalem, Haifa, and Ashdod
Seven different trips to the wine countries of western Europe, each of which will give you plenty of time to sample the local vintages thanks to their overnight stays in Bordeaux
A wide variety of sailings to Alaska, including two 12-day and two 14-day cruises aboard the Regatta
Two new itineraries include visits to Iceland. The Insignia will sail from New York to Reykjavik, and from Reykjavik to London. She will also offer more traditional 7-day trips from Manhattan to Bermuda and four signature fall foliage voyages.
What to Expect on the Refurbished Ships
The OceaniaNEXT program will practically reinvent the ships, with a focus on elevating every aspect of the guest experience. And it isn't simply about the look of the ships, thanks to an emphasis on the actual guest experience which will see reimagined menus that will continue the line's reputation for not only cultural, but culinary immersion.
Photo: Oceania Cruises