While it's not exactly the day the laughter died, it's looking as if sometime in early 2018, Norwegian Cruise Line passengers will have at least one less thing to tickle their funny bones. Because that's when ships in the fleet will sever their long-running ties with the Second City comedy troupe which has performed on the line's various ships since 2005.
Which Ships Will Be Impacted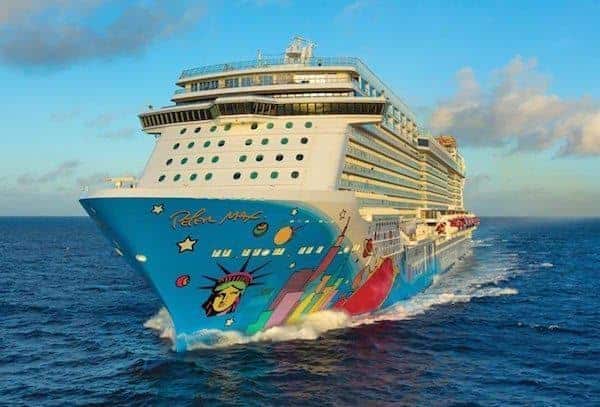 At the moment, three Norwegian ships — the Breakaway, Gem and Dawn — have venues in which the Second City comedians look for laughs. In most cases, they perform two different shows — one that's family friendly, and a late-night version that is much more adult-oriented — several nights a week. According to the Chicago Sun-Times — the paper of record for the same city in which Second City is based — the change should go into effect in early January.
"Not long ago," Beth Kligerman, a Second City producer who oversees casting of the groups cruise line-bound laugh-makers, told the paper, "NCL built its own facility in Tampa, Florida, and they have been producing in-house creations, including productions of such musicals as 'Priscilla, Queen of the Desert' and 'Rock of Ages."
She added that Second City was "very proud of the fact that we have had a successful run with NCL for 13 years."
What This Means For Passengers
In the long run, this likely won't have a huge impact on guests, given that cruise lines routinely shake up their entertainment line-ups. Even Norwegian ships who have not had Second City performers on board have featured comedians as part of the on-board entertainment. And it's not the first time a cruise line has broken ties with an established comedy "brand." Last year, Carnival Cruise Lines ended their partnership with George Lopez.
Have you seen a Second City show aboard a NCL ship? How do you feel about the group being dropped by the line?