PortMiami agreed to continue to waive docking fees through August 30, for ships that are using the facilities during the ongoing cruise industry shutdown.
Although ships are not sailing with passengers, that doesn't mean they don't still need to pull into port for other reasons.
"We Will Continue to Offer Our Support"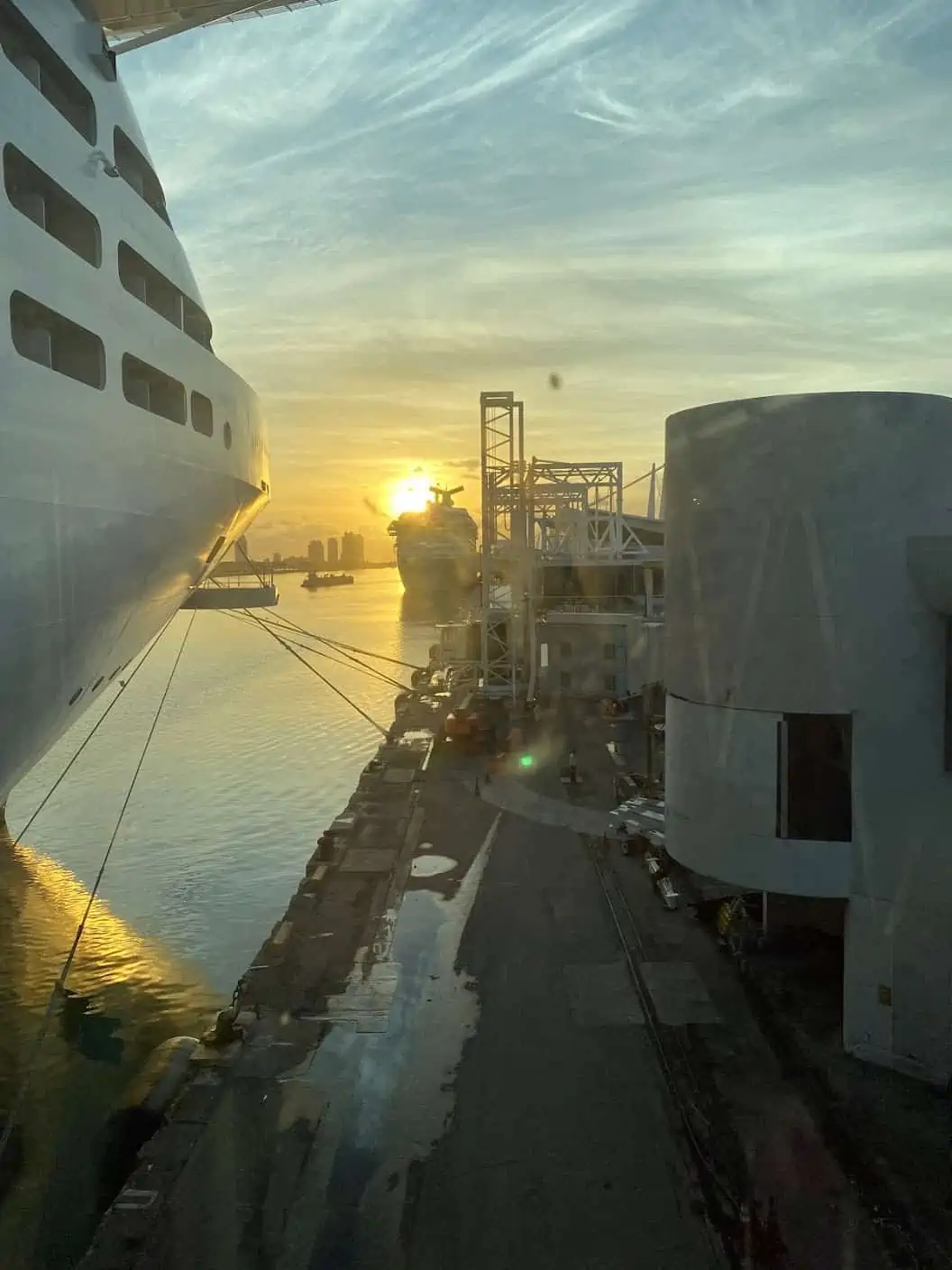 On March 13, Miami-Dade County Mayor Carlos Gimenez announced that PortMiami would be waiving all berth fees for home-ported vessels that found themselves needing to dock over the following 30 days.
When that original deadline came and went, the mayor continued to waive docking fees as the shutdown continued.
"Our partnership with the cruise industry is stronger than ever, and we will continue to offer our support," said Mayor Gimenez of the ongoing arrangement.
Known as "The Cruise Port of the World," Miami's facilities — perfectly located for sailings to the Caribbean — sees millions of passengers pass through the terminal each year.
Last year, 22 different cruise lines visited PortMiami.
Throughout the shutdown, cruise ships have been docked at or using PortMiami for provisioning and food.
READ MORE: Second Carnival Corporation Vessel Sold Amid Shutdown
Cruise port charges can involve varying factors such as the size of the vessel, gross registered tonnage, and the ship's draft (meaning how far below the waterline the ship's hull extends).
For example, PortMiami charges a harbor fee of $525 for any vessel over 20,001 gross registered tons. The port also charges $12.74 per embarking passenger when the cruise ships are sailing under normal circumstances.
On April 9, 2020, the United States Centers for Disease Control and Prevention announced a No Sail Order for cruise ships through July 24.
Consequently, Mayor Gimenez has continued to extend the waiver and broadened the definition of the waiver to apply to any vessel owned by a cruise company that has a berthing or operating agreement with Miami-Dade County.