This article will show you what to do and where to eat when your cruise ship docks in the coastal town of Astoria, Oregon.
In the winter of 1805-1806, explorers Lewis and Clark found respite in the area that's now home to Astoria, Oregon. An off the beaten path cruise port, ships typically call here during Pacific Coastal Cruises. This is also a port of call for river cruises that go up and down the Columbia River.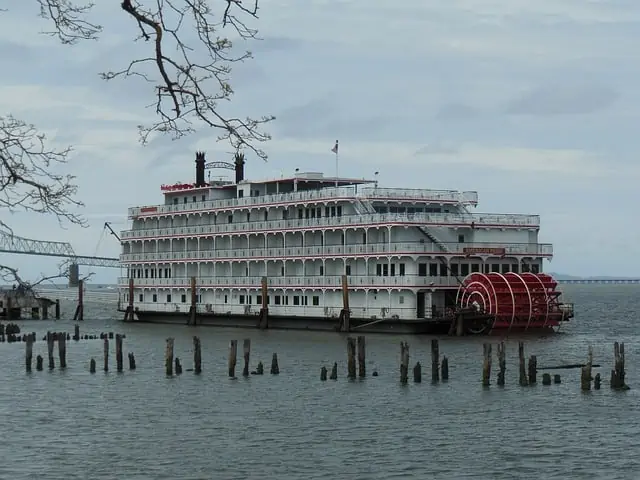 Here, near the mouth of the mighty Columbia River but sheltered from the open waters of the Pacific, members of the Lewis and Clark expedition built Fort Clatsop, Oregon's first military establishment.
Throughout its history, Astoria's protected riverfront setting with easy access to the beautiful and plentiful Oregon Coast has drawn leisure travelers and businessmen alike.
But it's the area's ability to continually make new use of its strategic location, while always taking care to preserve its past, that gives Astoria its unique character and charm.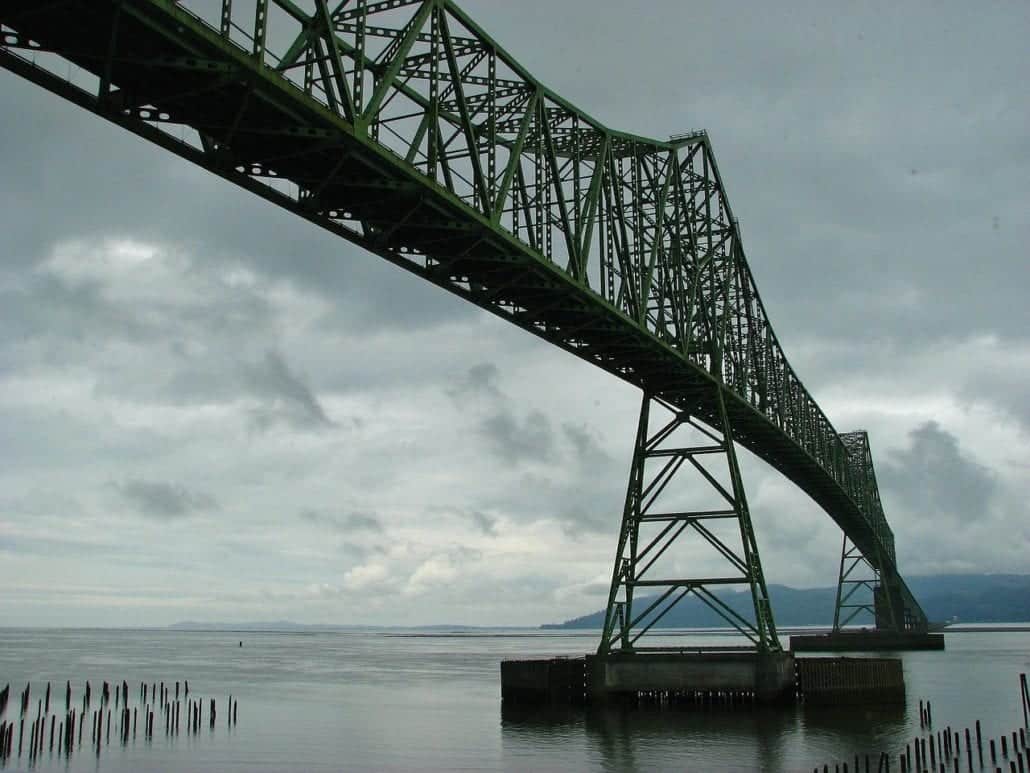 In 1810-1811, John Jacob Astor set up Fort Astoria, a trading post of the Pacific Fur Company, giving the city its name. Since then, Astoria, with its deep-water port, has been home to salmon and tuna canneries, lumber mills, aluminum factories, dairy farms, and to Fort Stevens, a U.S. military base active from the Civil War to World War II that is now a state park — proof that this destination is unafraid to reinvent itself.
Today, the city of fewer than 10,000 people is home to independent coffee shops, vintage boutiques and a scenic waterfront just waiting to be explored. Here are some ideas:
Food and Drink in Astoria
Located on the Astoria riverfront in a restored historic boatyard, Bridgewater Bistro features regional seafood such as salmon and oysters, as well as meat and pasta dishes, all available as small plates or full meals. Enjoy the house-baked bread, and desserts like habanero-lime cheesecake.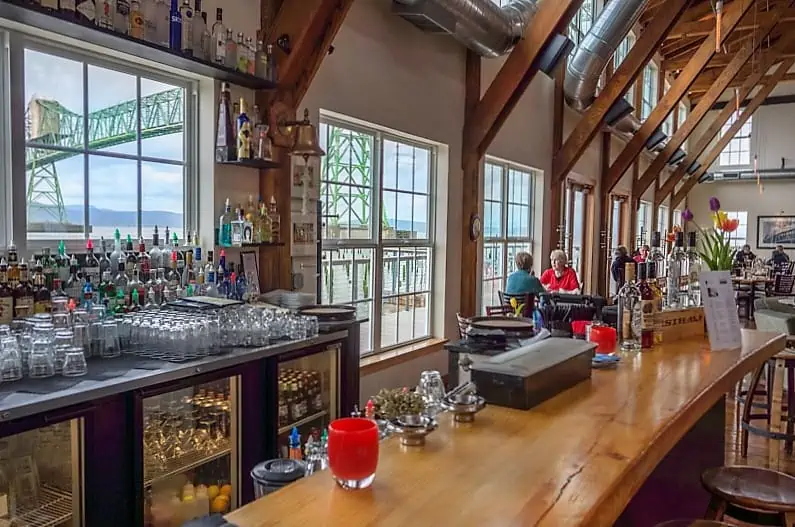 With a riverfront deck, Astoria Brewing Company Pub is the perfect setting to enjoy a burger and handcrafted beer. Try brews such as the hoppy Big River IPA, the fruity Strawberry Blonde, the malty Red Banshee and the tangy Sunset Mango Sour.  
In a building that housed an automotive repair shop until the late 1990s, Fort George Brewery + Public House serves world-class beers like the Cathedral Tree lager, with a crisp and clean finish, and the 1,001 Years of Silence stout, with layers of molasses, brown sugar and cocoa.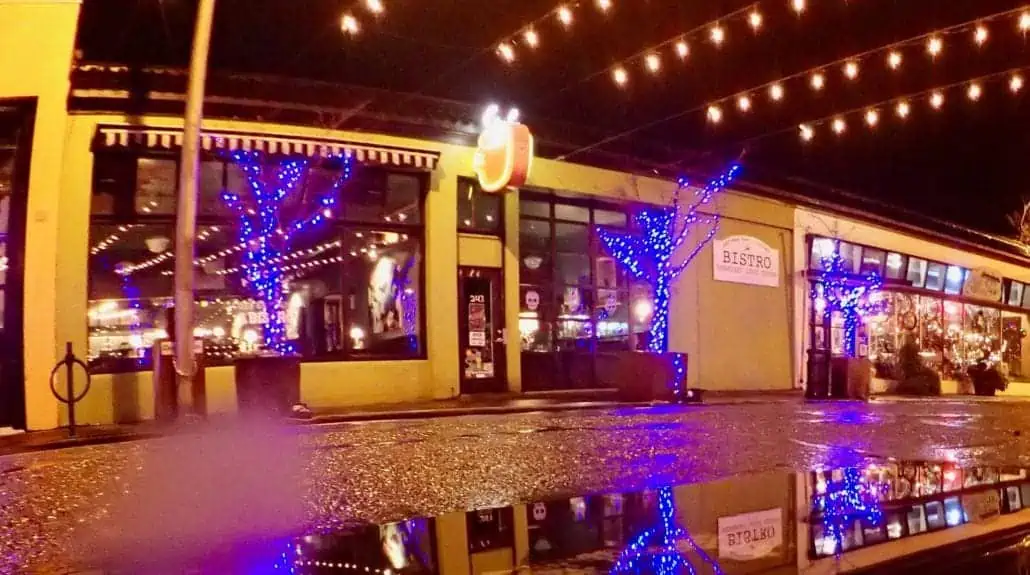 By day, the Astoria Coffee House & Bistro is a buzzing java house, serving pastries and Pacific Northwest brews, including Stumptown Roasters and Caffé Vita. By night, it transforms into a casual bistro serving comfort food, handmade desserts and sharp cocktails.  
Shopping in Astoria
Oregon has no sales tax, so visitors should take advantage while in Astoria, which boasts galleries, book stores, shops and large retailers. In the warmer months, the Astoria Sunday Market features artisans, live music and a food court.   
Culture and History in Astoria
The Lewis & Clark National Historic Park—Fort Clatsop includes a replica of the 50-square-foot fort where the 33-member expedition spent the winter in 1805-1806. The park also includes a visitor's center and 13 miles of hiking paths, such as the Fort to Sea Trail. 
The Astoria Column, dedicated in 1926 as a monument to the people who first lived in this area, offers unparalleled views of the Columbia River and the town below. 
Built in 1913 by the American Car Company, the Astoria Riverfront Trolley operates daily in the spring and summer.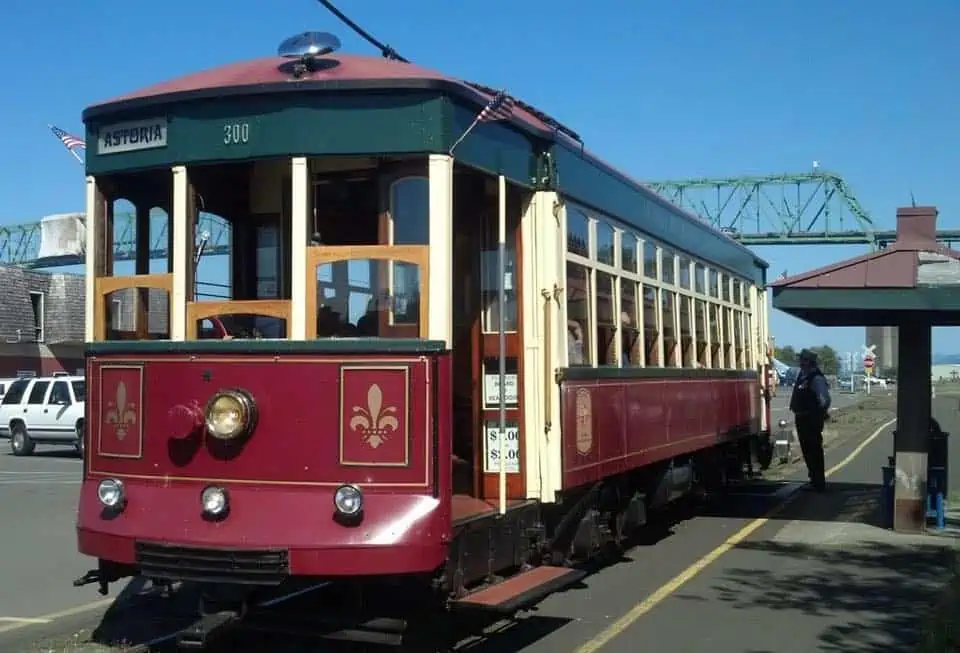 At the Columbia River Maritime Museum, walk the bridge of a World War II warship; board the Lightship Columbia, which once guided ships to safety at the mouth of the river. You can also enjoy a 3D theater and explore other interactive exhibits that navigate maritime history, from dugout canoes through today. 
Outdoor Adventures in Astoria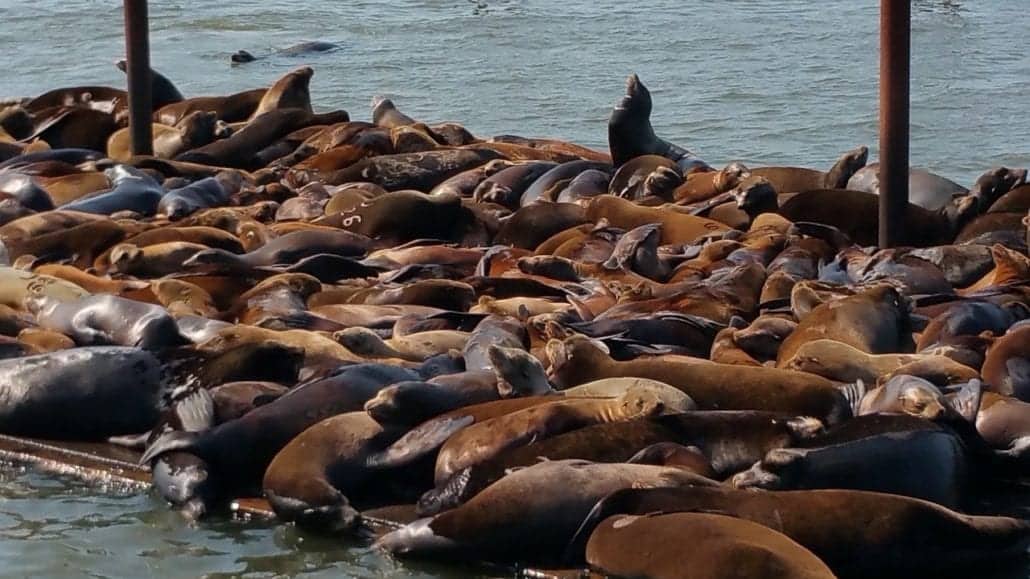 Astoria is an outdoor lover's oasis, with outfitters equipped to help visitors experience it all. Fish for salmon or pull up Dungeness crab pots with Pacific Salmon Charters or Tackle Time Charters. Get underwater with Astoria Scuba & Adventure Sports.
Paddle with Columbia River Kayaking. Learn about the natural environment with Columbia River Eco Tours. Zipline with High Life Adventures. Play a round at the Astoria Golf & Country Club.