There's a reason they say "accidents happen," and Nassau is no exception. This weekend, the accident that happened involved a ship colliding with the outermost edge of a pier while docking in Nassau. As a result, the back end of the Disney Dream suffered a bit of damage during its scheduled call at the port, all of which was first reported by Disney Cruise Line Blog.
Disney Dream After Striking the Dock in Nassau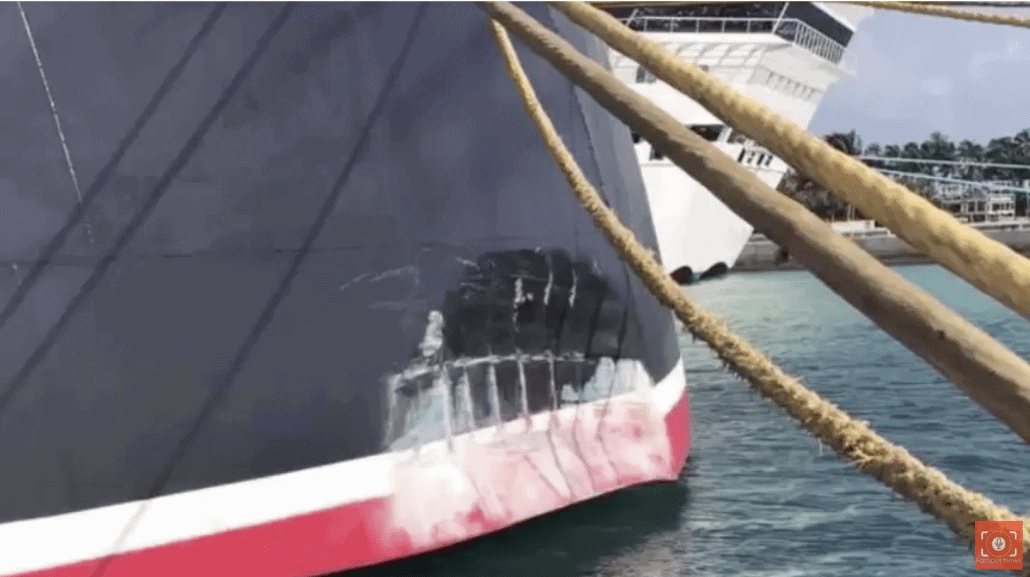 A video of the incident appears to show the captain of the ship misjudging the available space as he attempted to back the ship up alongside the berth. Because the dent happened above the water line, it didn't not jeopardize the integrity of the hull. The strike is not expected to impact future sailing of Disney Dream.
Read More: Disney Cruise Line Adds 7th Ship
Disney Dream was launched in 2011 and operates Caribbean itineraries from Port Canaveral. Click below to watch the clip and enjoy the rather amusing commentary of the videographer. (Although be warned, it does contain some NSFW language that Disney — let alone poor maligned Goofy — probably would not approve of!)
Watch the Video