If there's one thing cruisers have learned over the past couple years, it's that Mother Nature gets an almost perverse thrill out of throwing a wrench into the best laid vacation plans. So it should come as no surprise that Tropical Storm Alberto is causing several cruise lines to make itinerary changes in order to avoid unpleasant weather as best they can.
Two Carnival Ships Impacted So Far
As of Saturday morning, the National Weather Service's Twitter feed reported that Alberto was "moving northward toward the Southeastern Gulf of Mexico." Meanwhile, Carnival announced that two of their ships would slightly alter their itineraries in order to avoid the storm's path.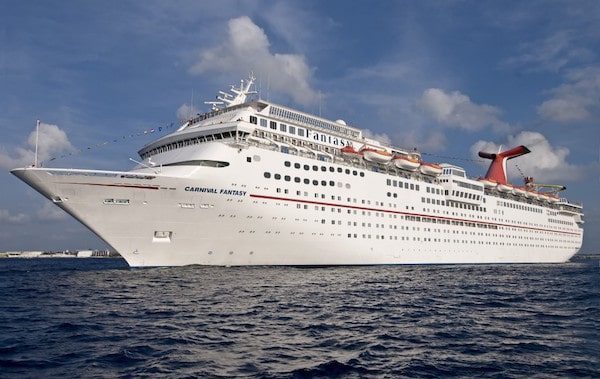 Although scheduled to visit Cozumel on Saturday, the Carnival Valor instead went to Progreso. From there, it will, as previously planned, spend a Fun Day at Sea on Sunday before returning on Monday to Galveston, Texas. Meanwhile, the Carnival Fantasy made the same change to its own itinerary — swapping Cozumel for Progreso — followed by a sea day on Sunday before returning to Mobile, Alabama on Monday.
Royal Caribbean Itinerary Changed
Meanwhile, according to the Royal Caribbean Blog, that line's Majesty of the Seas also skipped its scheduled Cozumel stop in order to avoid the storm, instead spending the night in Havana, Cuba. And in news unrelated to the storm, Royal's Vision of the Seas apparently experienced a ship-wide blackout for about 15 minutes earlier this week. According to announcements made by the captain, the power loss was caused by "a technical malfunction" which was later resolved, allowing the ship to resume her 12-night Mediterranean cruise out of Barcelona.
Royal Caribbean's Majesty of the seas spent the night in Havana, Cuba.
With the storm continuing its approach, and Governor Rick Scott having Saturday morning declared a State of Emergency across Florida in anticipation of its arrival, there is every likelihood that the cruise lines could announce more itinerary changes in the hours and days to come. Cruise Radio will update this story as it learns of any such developments.