Cruisingexcursions.com has revealed their top selling excursions during 2017. Last year, Italian ports ended up dominated the top three positions.
Listen in order, here were the most popular shore excursions:
Essential Collection – Rome the Complete Tour
Essential Collection Shared Group Tour 2 – Day St. Petersburg Tour
Essential Collection – Sightseeing Tour of St. Petersburg
Essential Collection – Panoramic Dubrovnik & City Tour
Essential Collection – Pompeii, Sorrento, & Positano View (Naples)
Essential Collection – Picturesque Pisa and Famous Florence (Livorno)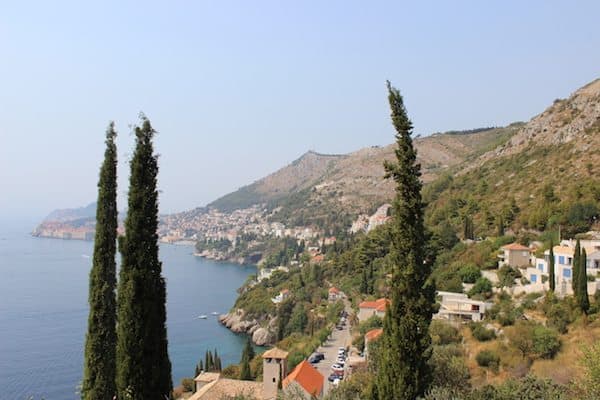 The company also compiled their top selling "foodie" food and drink themed tours, in response to increased interest in them.
Small Group Tour – Pisa, Tuscan Winery, Lunch, and Scenic Carriage Journey (Livorno)
Shared Mykonos Town Walking Tour With Wine Tasting
Small Group Tour – Mysteries of Pompeii, Mount Vesuvius, Winery, and Lunch (Naples)
Essential Collection – Exploring Akrotiri & Wine Tasting (Santorini)
Panoramic City Tour of St. Petersburg with Vodka Tasting
The company's COO Simonne Fairbanks said "I am not surprised St Petersburg excursions have crept up the best selling list as we've had a record year for shore excursions in the Baltic. Due to the increase in cruise ships porting in St Petersburg for two nights we introduced a new three-day Essential Collection tour – it has been a huge success. We have the advantage of including visas where necessary with our excursions to the region."
Cruising Excursions' tours are pre-bookable ahead of your cruise, with lower prices than the cruise lines with a price match guarantee. Tours include the services of English-speaking tour guides with air-conditioned transportation. The company guarantees that passengers will get back to the ship with plenty of time before departure. Also if a port stop is cancelled, they always offer a full refund on your excursion.
For more information, visit cruisingexcursions.com.