To celebrate its 25th 'Silver Anniversary at Sea' next year, Disney Cruise Line has announced select summer 2023 sailings that will feature special entertainment, merchandise, and experiences.
Disney Magic embarked on its maiden voyage in July 1998, introducing a cruise vacation where guests were immersed in Disney storytelling, entertainment, and hospitality. Since then the cruise line has launched four additional ships, and more are on the way.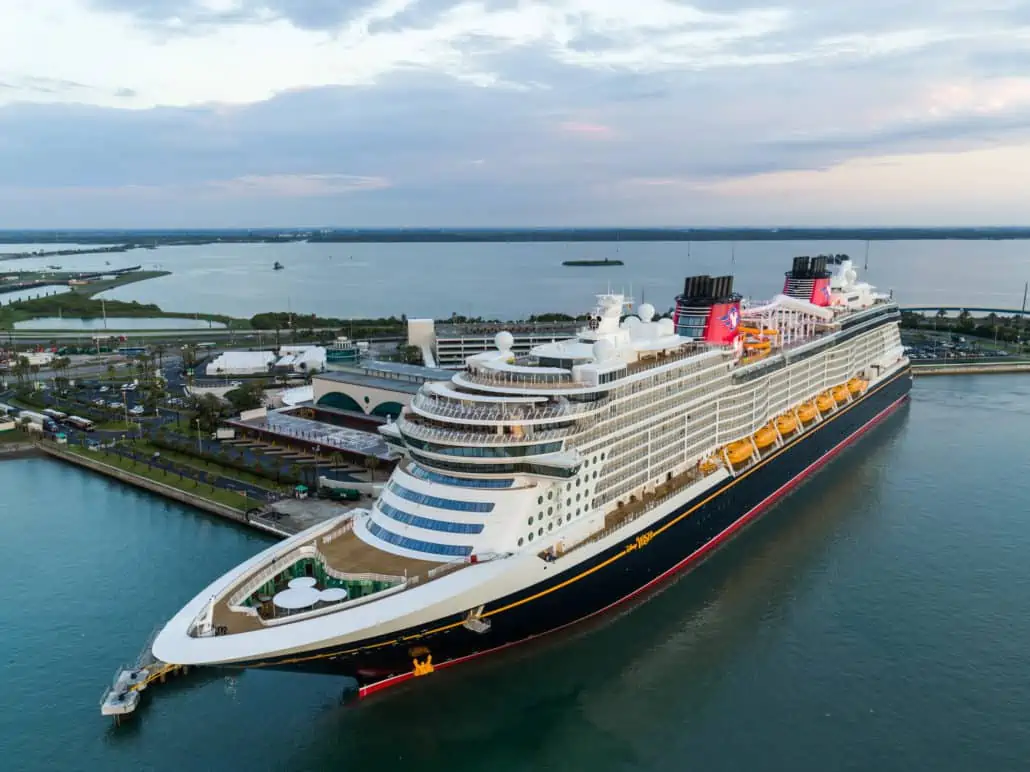 "For two-and-a-half decades, Disney Cruise Line has built an incredible legacy of creating unforgettable vacation memories for families around the world," said Sharon Siskie, senior vice president and general manager, Disney Cruise Line. "Of course, at the heart of this anniversary celebration are our dedicated cast and crew members who continuously deliver legendary service and create magic at sea for our guests every day. Whether returning as a member of our Castaway Club or sailing with us for the first time, we are thrilled to invite guests of all ages to be a part of our very special anniversary festivities next summer."
Anniversary Offerings
The limited-time 25th anniversary sailings will be available on all five ships from May to September 2023.
Highlights of these special cruises will include:
Captain Mickey and Minnie will don new outfits to mark the occasion. Their coordinated looks will feature shimmering fabric and swirling designs reminiscent of ocean waves.
Disney Cruise Line will debut a new song to serve as the soundtrack of the celebration, threading memories of vacations past with the anticipation of new adventures to come.
New family entertainment and activities will culminate in special evening experiences created just for the anniversary celebration.
Throughout their voyage, guests will enjoy themed desserts, cocktails, and more.
A line of dedicated Shimmering Seas Collection merchandise will be available for purchase, featuring a new signature color inspired by the glow of sunshine reflected on turquoise waters. The collection will include clothing, accessories, drinkware, keepsakes, and more.
Additional details about new anniversary entertainment, activities, and merchandise will be revealed at a later date.
MORE: Disney Cruise Line Confirms Acquisition of Partially-Built Mega Ship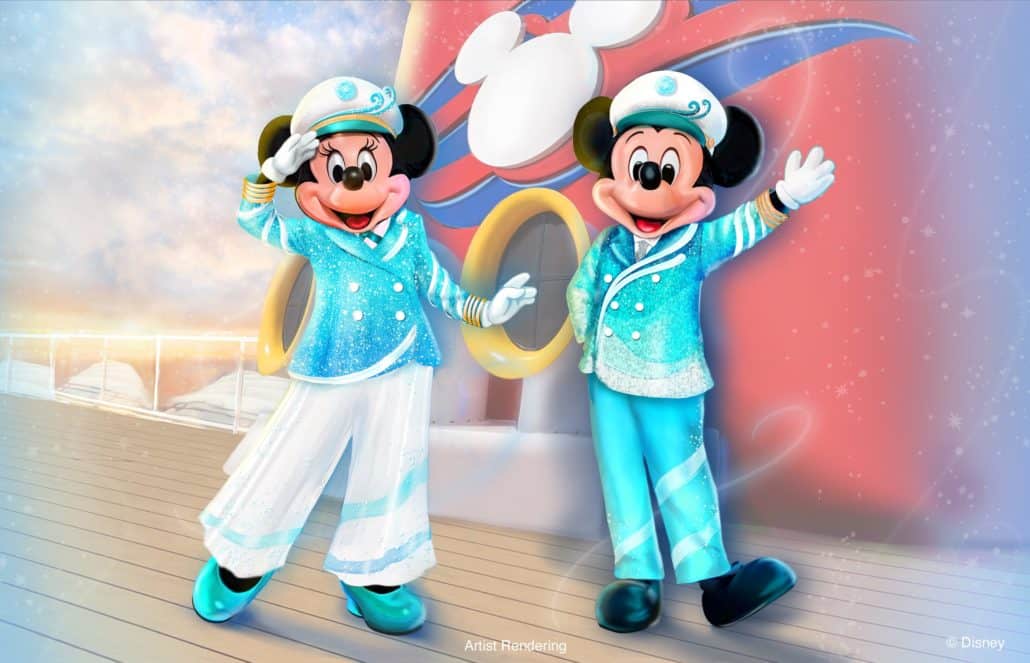 New Castaway Club Membership Tier
The anniversary of Disney Cruise Line will coincide with the introduction of a brand-new membership tier for the Castaway Club loyalty program. Members will now earn Pearl status after 25 Disney cruises, which will unlock new at-home and onboard benefits that will be announced early next year.
Itineraries
Cruises featuring the Silver Anniversary at Sea celebration will sail to the Bahamas, Caribbean, Europe, and Alaska next summer. They include:
Disney Magic out of Miami to the Bahamas and Caribbean from May 24 to September 4
Disney Wonder out of Vancouver to Alaska from May 15 to September 11
Disney Dream on Europe and transatlantic itineraries from May 7 to September 17
Disney Fantasy out of Port Canaveral to the Caribbean from May 6 to September 2
Disney Wish out of Port Canaveral to the Bahamas from May 1 to September 8
READ NEXT: 14 New Cruise Ships Arriving in 2023