The rumors have been confirmed — Disney Cruise Line is acquiring the partially-completed mega ship Global Dream, which was originally ordered for Dream Cruises before its parent company Genting Hong Kong went bankrupt.
Disney Cruise Line will work with Meyer Werft, which delivered Disney Wish earlier this year, to complete the vessel in Germany. The vessel will be renamed and some features will be reimagined to align the vessel with the Disney brand.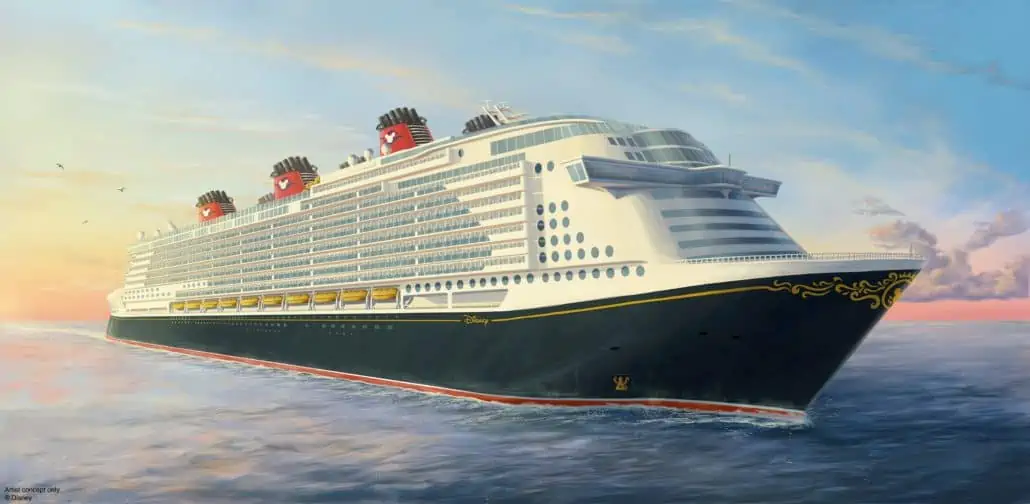 The new ship will not be based in the United States, according to a press release from Disney Cruise Line. The exterior will be adorned in Disney Cruise Line's classic Mickey Mouse-inspired colors, complete with what appears to be six signature red funnels.
The 208,000 gross ton ship is expected to be one of the first vessels in the cruise industry to be fueled by green methanol, one of the lowest emission fuels available. Disney Cruise Line expects the passenger capacity to be about 6,000 guests and 2,300 crew members.
MORE: MENU: Star Wars Hyperspace Lounge on Disney Wish
Construction will be completed at the former MV Werften shipyard in Wismar, Germany under the management of Meyer Werft. The project will secure employment for hundreds of former MV Werften employees and will provide opportunities for numerous maritime industry suppliers in the region.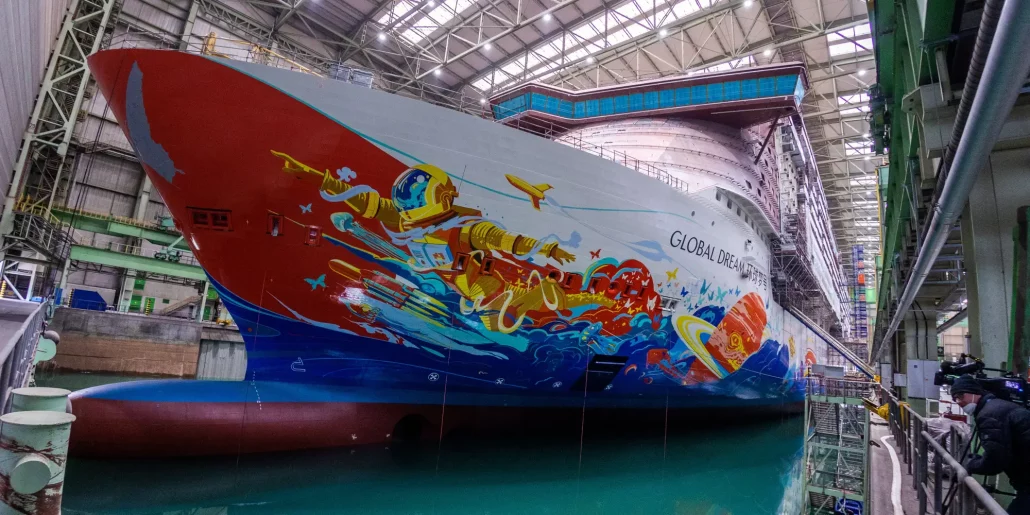 The vessel, which will be over 60,000 gross tons larger than Disney Wish, is scheduled to debut in 2025. More details about onboard experiences and where the ship will sail will be announced at a later date.
READ NEXT: My First Impressions of Carnival Celebration