Disney Cruise Line has offered new details on its upcoming private destination Lighthouse Point, which is located on the island of Eleuthera in the Bahamas.
When guests arrive to Lighthouse Point, they'll be greeted by sweeping architecture in bright, saturated hues, a style inspired by nature and created in partnership with local artists.
The curved buildings have been inspired by shells scattered along the shoreline, while guests will also discover artistic expressions of the native flora and fauna of the Bahamas and the history of Junkanoo parades. Throughout Lighthouse Point, references to folklore characters will evoke the charm of the local culture as well.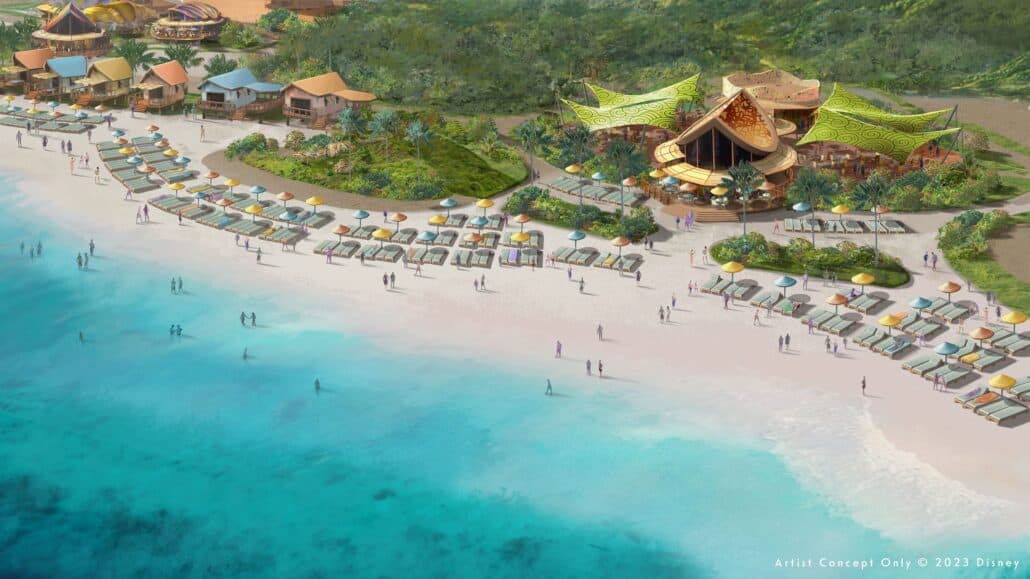 Another major aspect of the design is respect for the environment, and at least 90 percent of its electricity needs will be met by an onsite solar array. As well, the pier has been designed to avoid the need for dredging and elevated walkways will help limit impact on the landscape.
Some focal points and amenities of Lighthouse Point include:
An expansive family beach on the east side of the island, which will be centrally-located near market-style dining and recreation
A Bahamian art and culture pavilion featuring special programs and local artists that will provide opportunities to learn about and celebrate the traditions and natural beauty of the Bahamas
An interactive family water play area that will include two slides, water drums, fountains, and a dedicated space for toddlers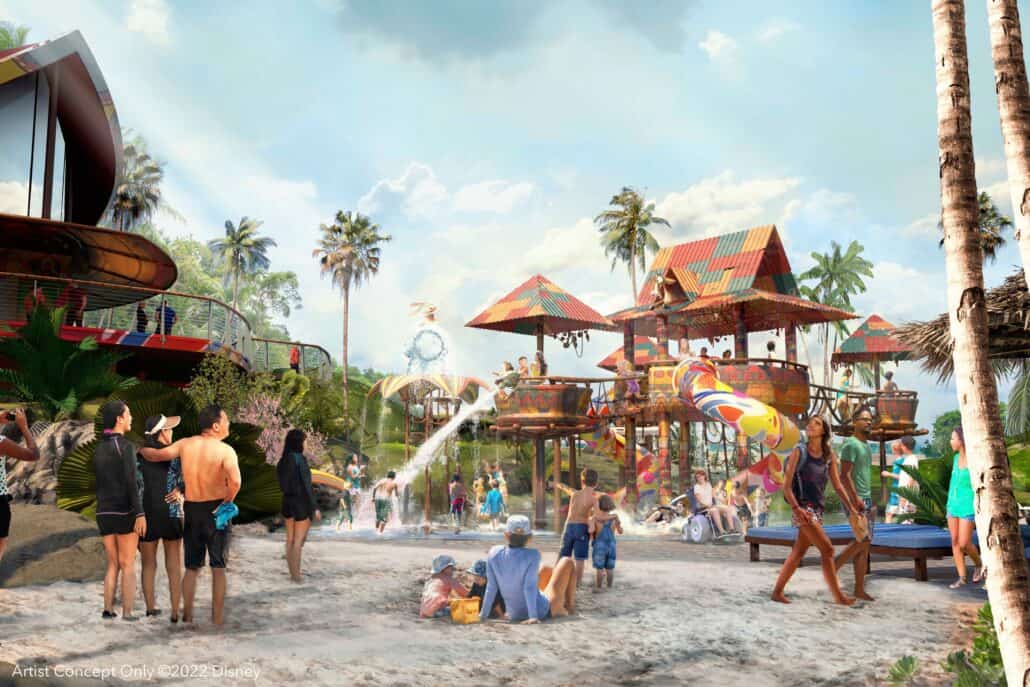 Recreational activities including a covered gamily pavilion, a volleyball court and gaga ball pit, watercraft and bicycle rentals, nature trails for hiking and biking, and more
An adults-only beach north of the family area with its own dining area and six private cabanas available to rent
A themed kids' club that includes a splash pad inspired by undersea creatures from The Little Mermaid, plus a dedicated dining area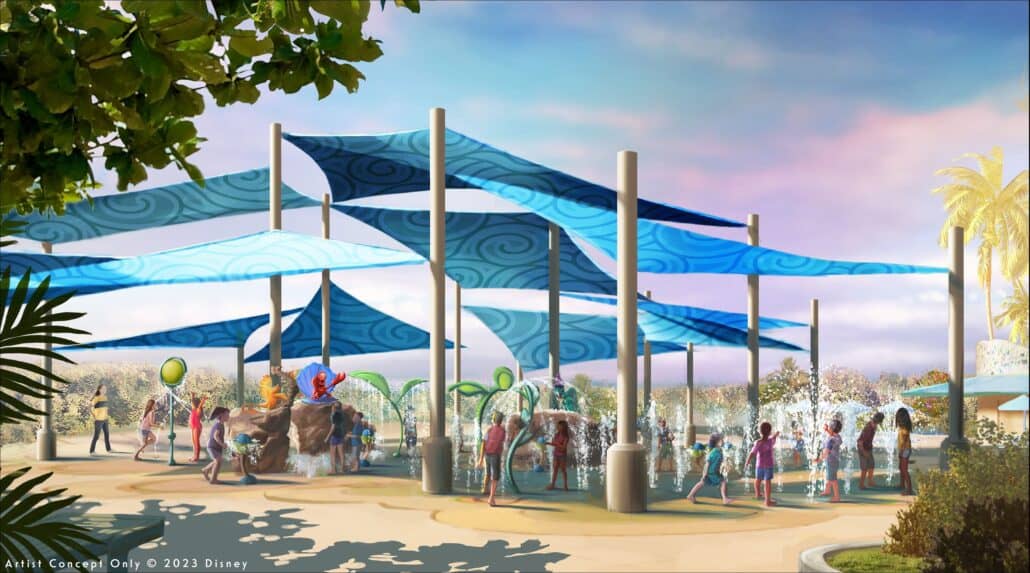 A peaceful beach along the southwestern shore lined with 20 premium family cabanas available to rent, including four double cabanas that accommodate larger groups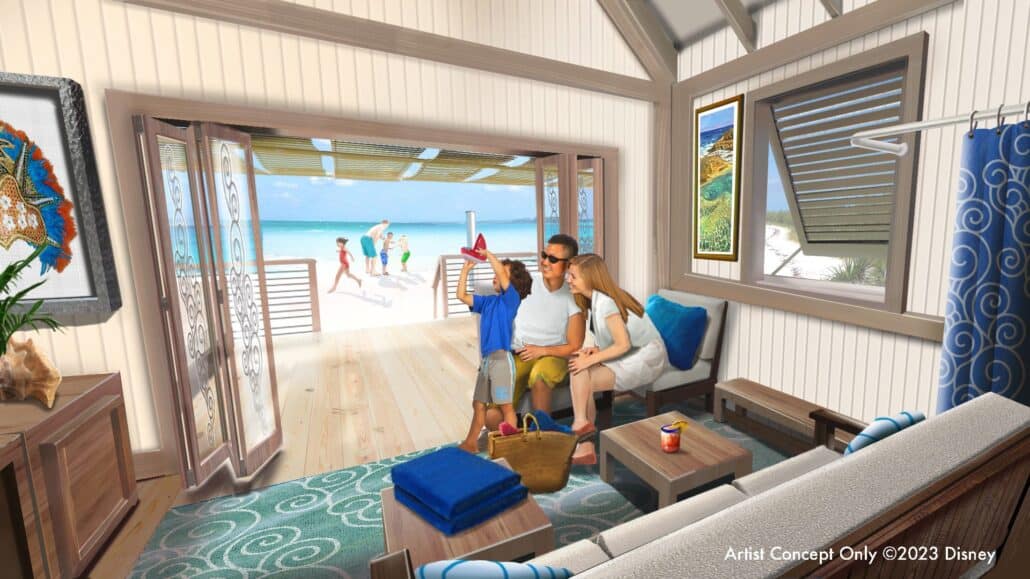 A collection of shore excursions developed with local tour operators that will take passengers beyond Lighthouse Point to explore the culture and beauty of Eleuthera
Lighthouse Point will include tram transportation as well as use of beach towels, chairs, umbrellas, and lunch. The destination is scheduled to open for guests on select voyages in summer 2024.