"Hop in the car, kids — we're going on a cruise!" With lots of North American homeports, many families can drive rather than fly to their cruise embarkation port. A pre-cruise road trip can save money, avoid the hassles and packing restrictions of flying, and allow for some land-based sightseeing before your vacation at sea. But long car trips with kids can be fraught with tantrums and whining if you're not prepared.
If you're driving to your cruise port, here are 9 tips for road trips with children that will ensure your travel stress does not come from the back seat.
1. Organize the car.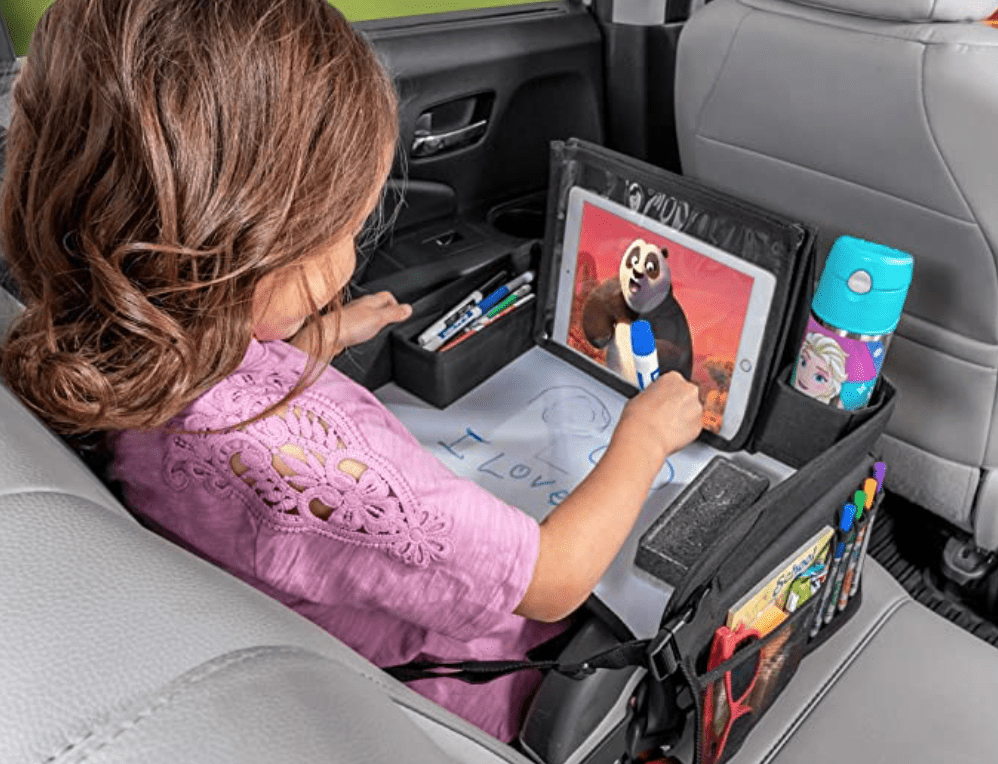 Before you pack your bags, make an organizational game plan for the car. For older kids, over-the-seat-back organizers that hold tablets, water bottles, snacks, and books keep belongings accessible and lead to easy video viewing. For younger ones, especially those in five-point-harness car seats, a lap tray with pockets gives them a coloring and snacking space, and (hopefully) keeps goldfish crackers and crayons from hitting the floor. If nothing else, make sure your family each has a bag or two of toys and games that are easy to access.
A between-seats cooler filled with sandwiches and snacks allows the backseat bunch to help themselves, so parents don't feel like vending machines constantly taking orders and passing food back. A multi-plug charger that fits into your car's USB port or lighter outlet will keep everyone's tablets, phones, e-readers, and portable gaming systems juiced up, so you don't get lost when your phone dies because your teen is texting.
2. Plan breaks.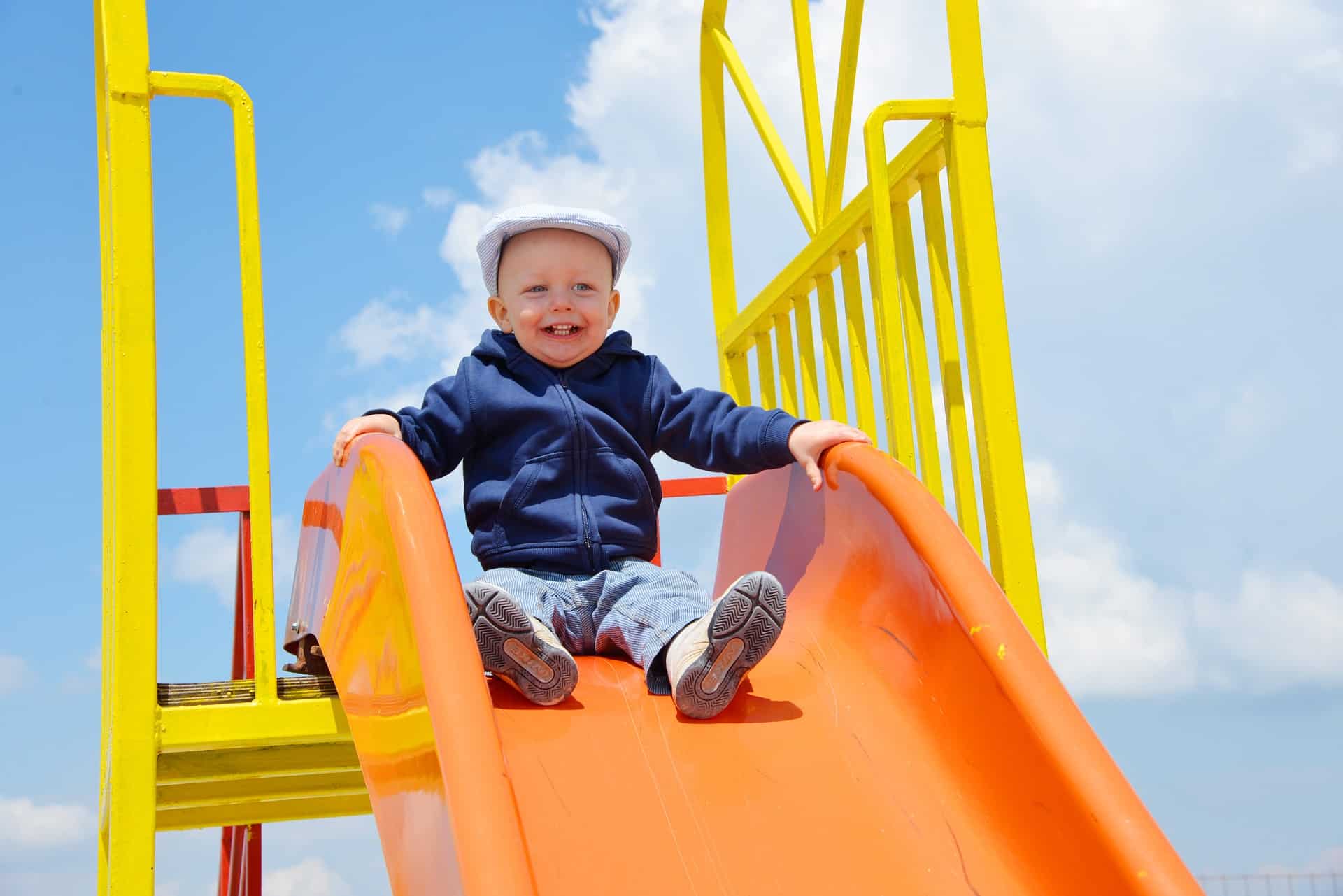 With kids in tow, you never want to get caught out on the stretch of parkway with no rest areas when nature calls. Set the family up for success by planning your food, bathroom, and stretch breaks. Check maps before you leave and schedule a pit stop at the last exit before a 30-mile empty stretch. If you want a healthier lunch than fast food, or if your family has dietary restrictions, look for a sandwich or salad shop located in a town you expect to pass around noon — rather than pulling up to the nearest drive-thru when sugar levels drop.
For extra-long drives, schedule a stop at a park or playground after several hours of driving so your kids can run around for 20 minutes and burn some energy.
3. Drive off-hour.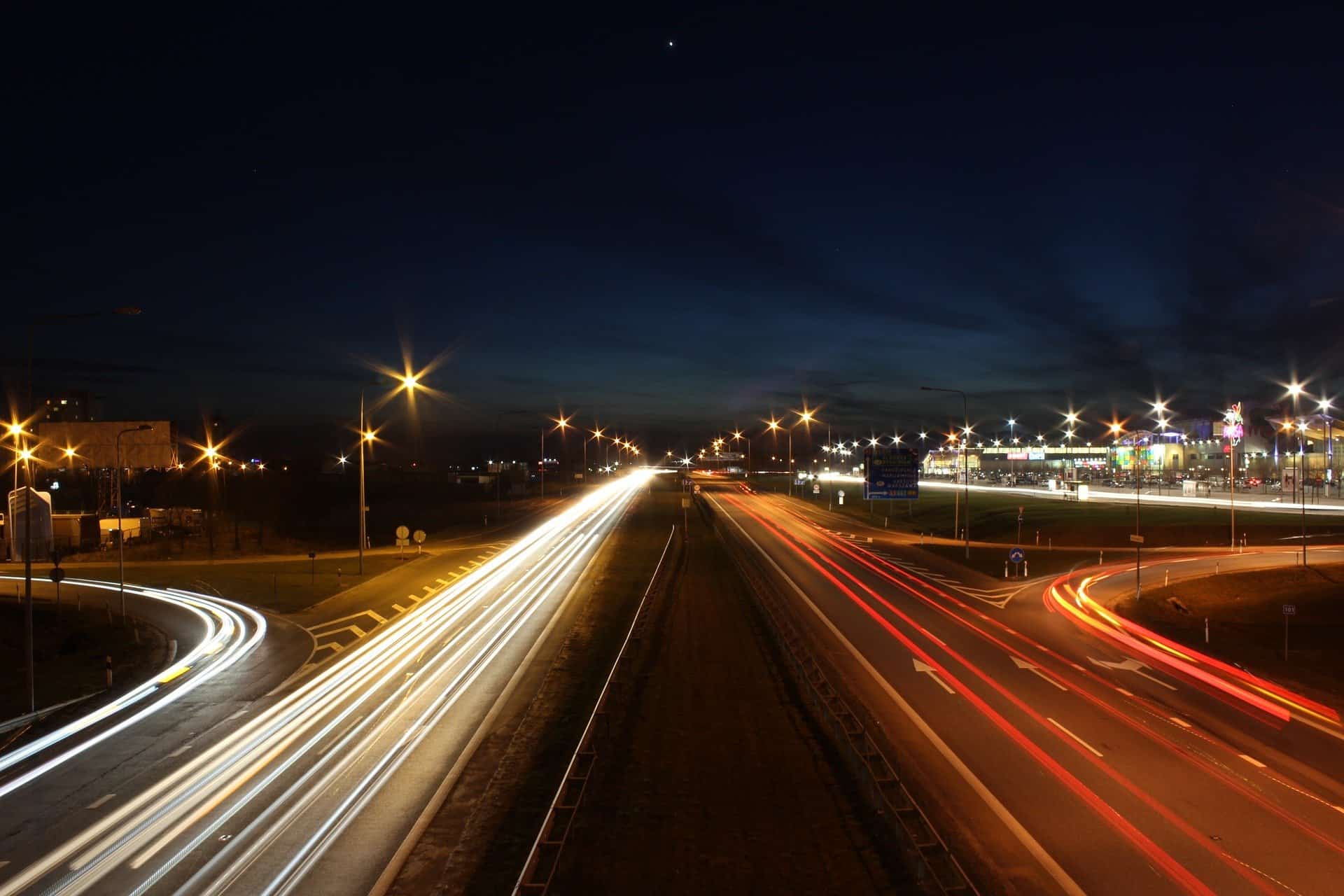 Many families find that driving at night is a great way to avoid traffic and reduce travel time. This strategy works well if your kids will sleep in the car; they can't complain about being bored if they're not awake. However, if you get sleepy behind the wheel at 2 a.m., or if your kids, like mine, cannot sleep in cars no matter the hour, this plan will be an utter disaster.
If late-night drives won't work for your family, consider an early-morning departure instead. Have the kids sleep in comfy clothes or travel in their pajamas. Get the car packed up, have on-the-go breakfast packed and ready, then wake up the kids at the last minute for a quick teeth brush before heading out the door.
READ MORE: Family Cruise Deals: Which Cruise Lines Let Kids Sail Free
4. Pack strategically.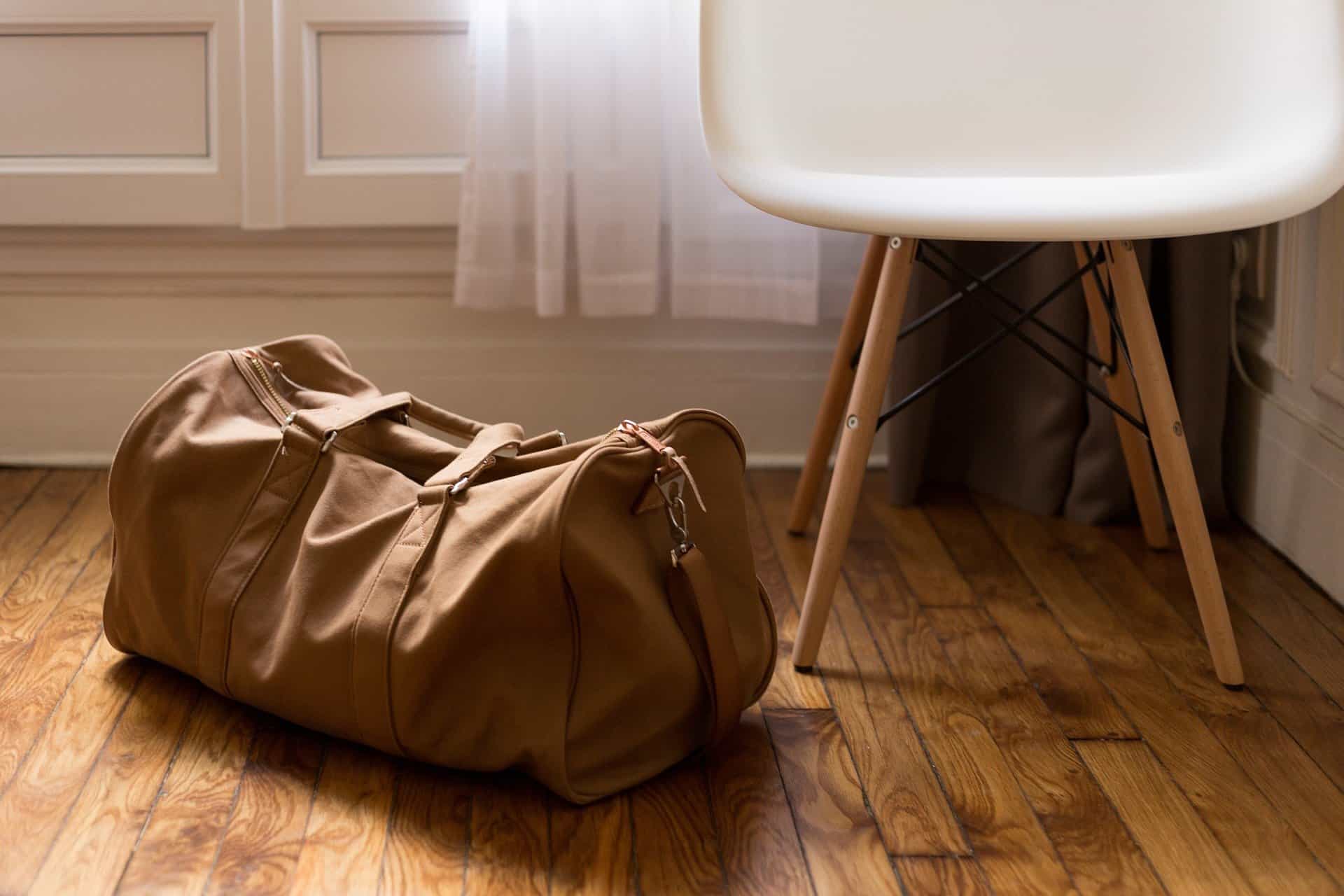 You don't need to lug your giant suitcase full of formalwear and snorkel gear to your pre-cruise hotel room. If your family is spending the night in your embarkation city before your cruise, pack a separate bag with the items you'll need for that night only. At the hotel, you won't need to rummage through all your belongings to find your toothbrush or socks, leaving you to repack everything in the morning.
Also, if you've brought soda or snacks to take on the cruise, make sure they're packed separately from your road trip food collection.
5. Prepare to entertain.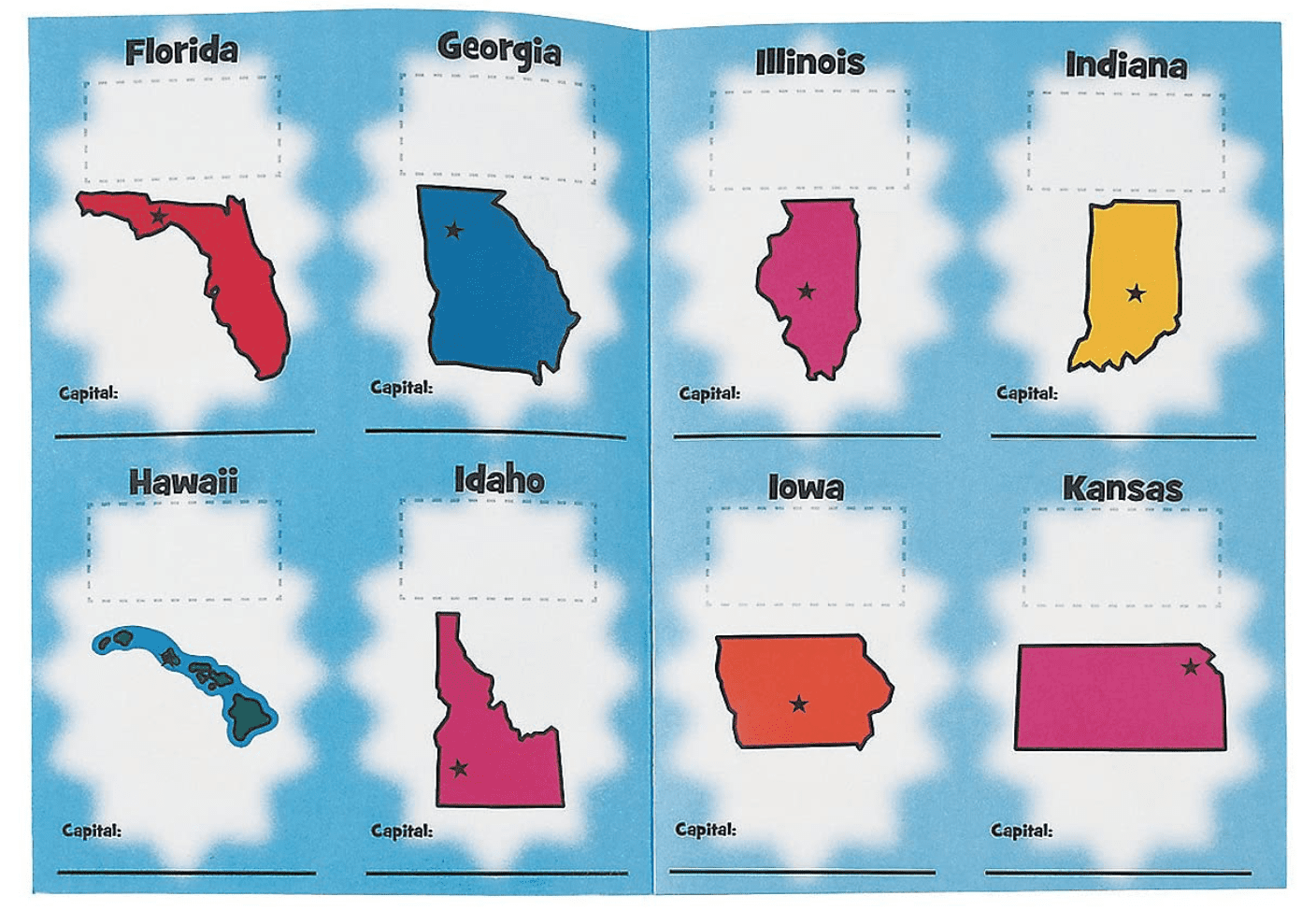 To avoid the endless cries of "are we there yet?" you'll need plenty of entertainment options for your kids. Electronic games and movies are wonderful, but if you don't want your kids on their devices for 5 hours straight, come prepared with options. My kids love to listen to audiobooks in the car; you can also download kid-friendly podcasts. Go old school with family games like I Spy, 20 Questions, and the license plate game, or make up car bingo boards.
If you don't have an electronic device for each kid, make a screen-time plan for who gets possession of the tablet when, or invest in a headrest attachment that will hold up a tablet or smartphone for easy movie viewing for the entire backseat.
6. Plan for emergencies.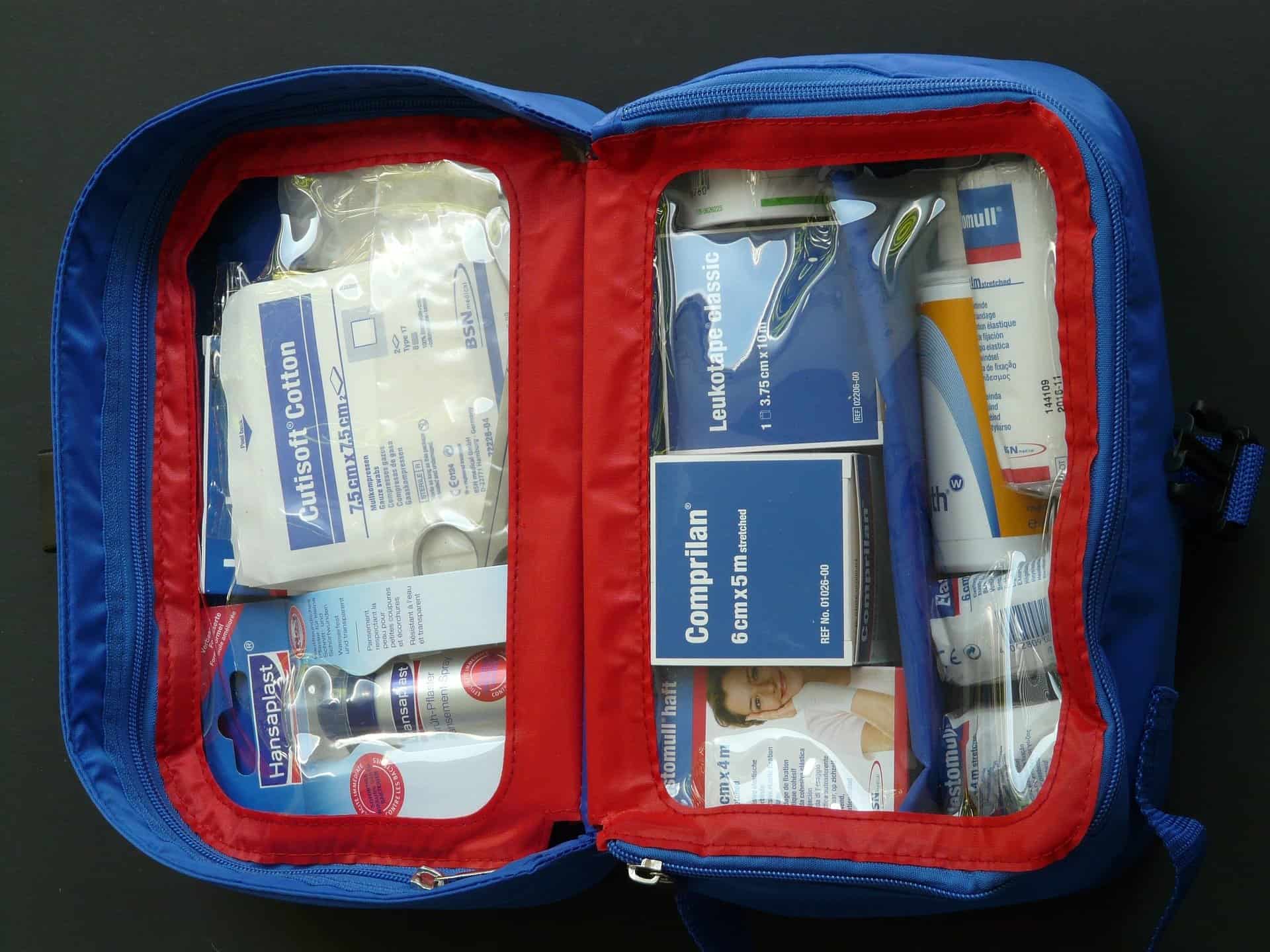 We don't have to tell parents to bring food on a road trip. But you definitely want to bring more food than you think you'll need in case you run into any emergency situations. Pack an emergency bag with extra clothes for spills or accidents (including warm sweatshirts for unexpected nighttime adventures), a first-aid kit, flashlight, a roll of toilet paper, and water bottles. Your car should have a kit with jumper cables, flares, and a jack for changing a tire. Know how to use them.
7. Bring carsickness supplies.
You've packed your ginger candy and seasickness pills for the cruise — but are you prepared for when your kid gets carsick on the drive to your homeport? Many kids feel queasy riding in the backseat on long car trips, so you'll want a plastic bag or bucket at the ready. Stash ginger candy or age-appropriate meds, paper towels and other cleaning supplies, and a change of clothes somewhere accessible.
To prevent motion sickness if you can, switch out reading or video time with games that get the kids looking out the window. Fresh air can also help, so roll down the windows. Even if it's cold, a few minutes with the windows rolled down won't give anyone hypothermia.
8. Don't trash the car.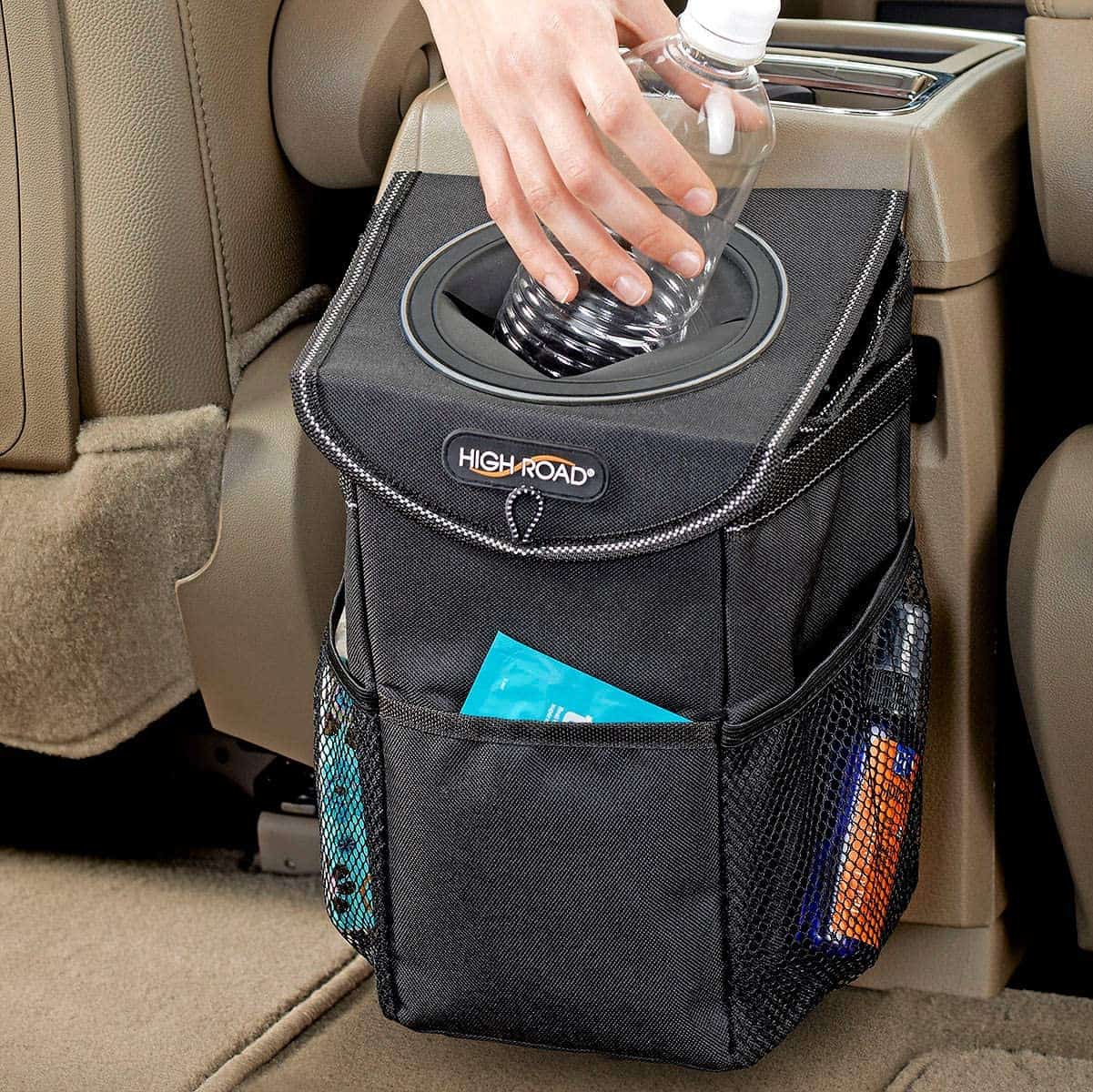 All kids think their parents are walking-talking trash receptacles. If you don't want to end up holding empty snack bags and soda cans, or finding pretzels scattered on the floor of the car, put a small trash can or bag in the back seat within reach of the kids. A plastic cereal container with a snap-shut lid makes a great alternative; the trash goes in but can't easily spill out.
If you've got little kids who are super-messy, bring along a dustbuster, so you can vacuum up the worst of the crumbs before you leave your car at your hotel or in the port parking lot for a week. Paper towels have multiple helpful road trip uses — wiping up spills among them.
READ MORE: The 7 Best Lines For a Family Reunion Cruise
9. Have a drop-off plan.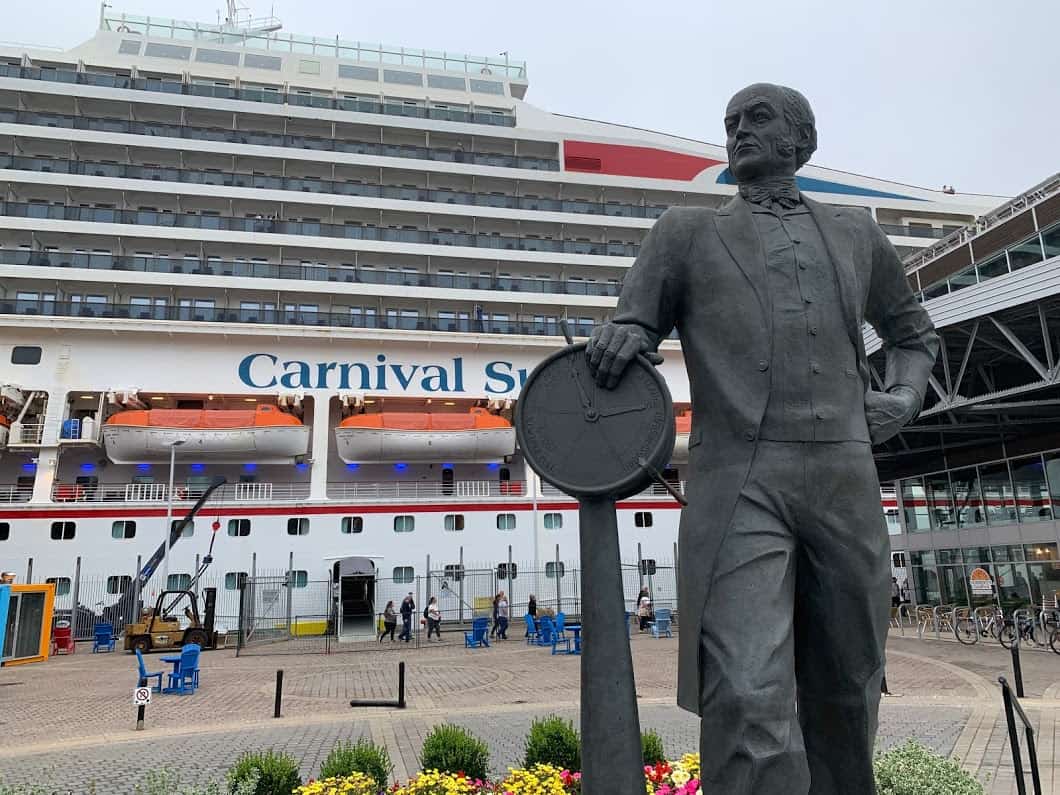 Congratulations — you've survived a family road trip and are safely ensconced in your pre-cruise hotel. Do you know what happens to your car next?
If you're leaving the car at the hotel, make sure you can carry all your bags — and any kids — from the shuttle to the pier. If you're parking at the port, know where the long-term lot is and how you will get from there to the cruise terminal. It might be easier to drop off one parent, the kids, and the bags at the terminal to get the suitcases turned over to the porters while the other parent parks the car.
And don't forget the car seats! If you're taking one on the cruise, don't leave it in the car. If you're going to leave them behind, make sure you have a safe way of transporting little kids from your hotel to the cruise terminal.
By Erica Silverstein
This article contains affiliate links.
Pin it for later!