The Adora Magic City completed another milestone in its construction after floating out from the dry dock in Shanghai, China.
After flooding the dry dock, the cruise ship in the making underwent a series of equipment testing.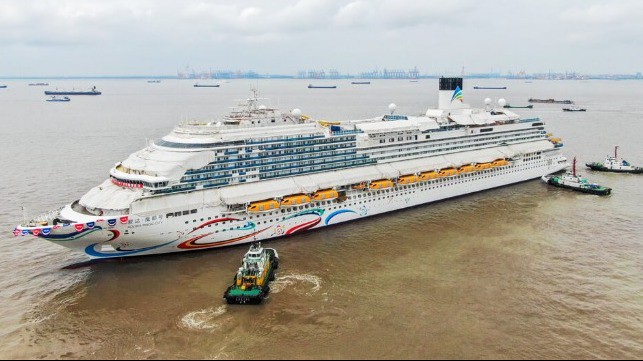 As a standard procedure that marks the completion of a vessel's exterior build, floating the ship or the first time a ship touches water is a milestone that is one of the many steps in the building process.
The next step is interior outfitting at wet dock, followed by sea trials later this year.
Since June 1, water injection, displacement operations, and tilt tests have taken place to assess the vessel's stability and center of gravity.
During the weeklong period, the functionalities of the lifeboats were also tested. If all goes well, the tests will move on to sea trials from July to August.
This will allow the engine and deck department to test other important aspects of safety that include but aren't limited to power and propulsion systems, communication navigation, firefighting features, fire alarms, and the ability to return to port safely.
Magic City's features and amenities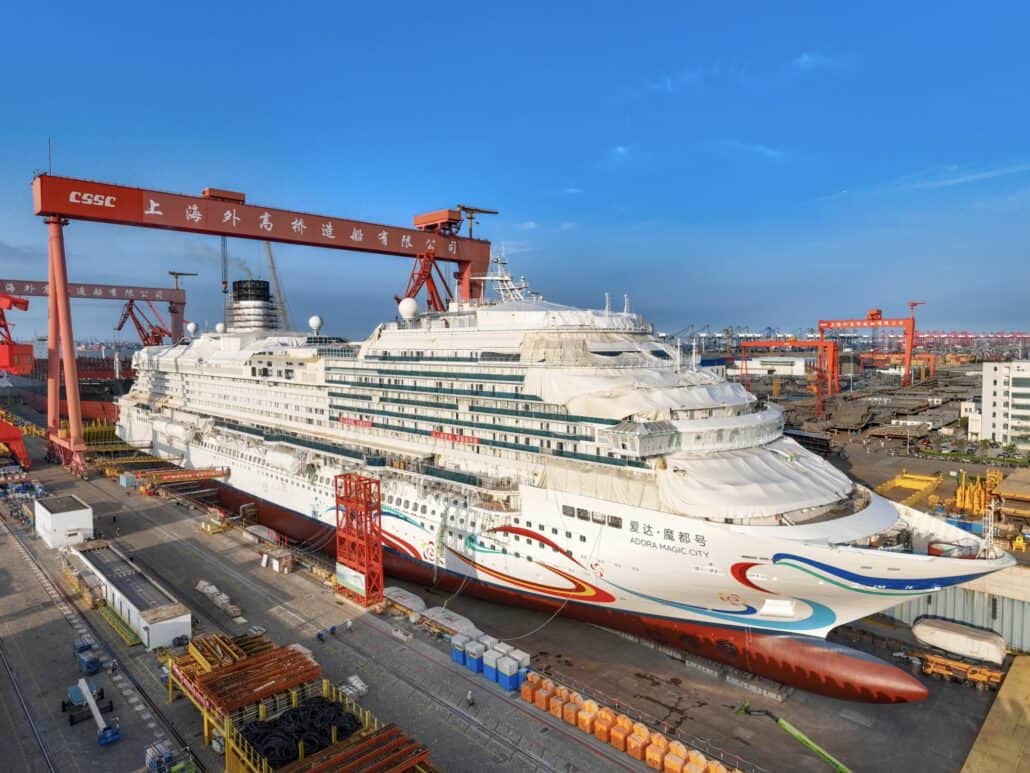 The Adora Magic City spans over 323 meters long and weighs 135,500 tons. It was designed to host over 5,200 passengers. Upon delivery, it'll have 14 passenger decks.
It will also be outfitted with a performing arts venue, lounges, bars, children's clubs, art corridors, a spa, an outdoor amusement park, a playground, and numerous food and beverage venues.
The cruise ship is scheduled to be completed by the end of 2023. Adora City Magic belongs to the Adora brand, launched in late 2022 as a joint venture between the China State Shipbuilding Corporation (CSSC) and Carnival Corporation.
The majority shareholder is CSSC, owning 60 percent of the stake, while Carnival Corporation is a minority shareholder.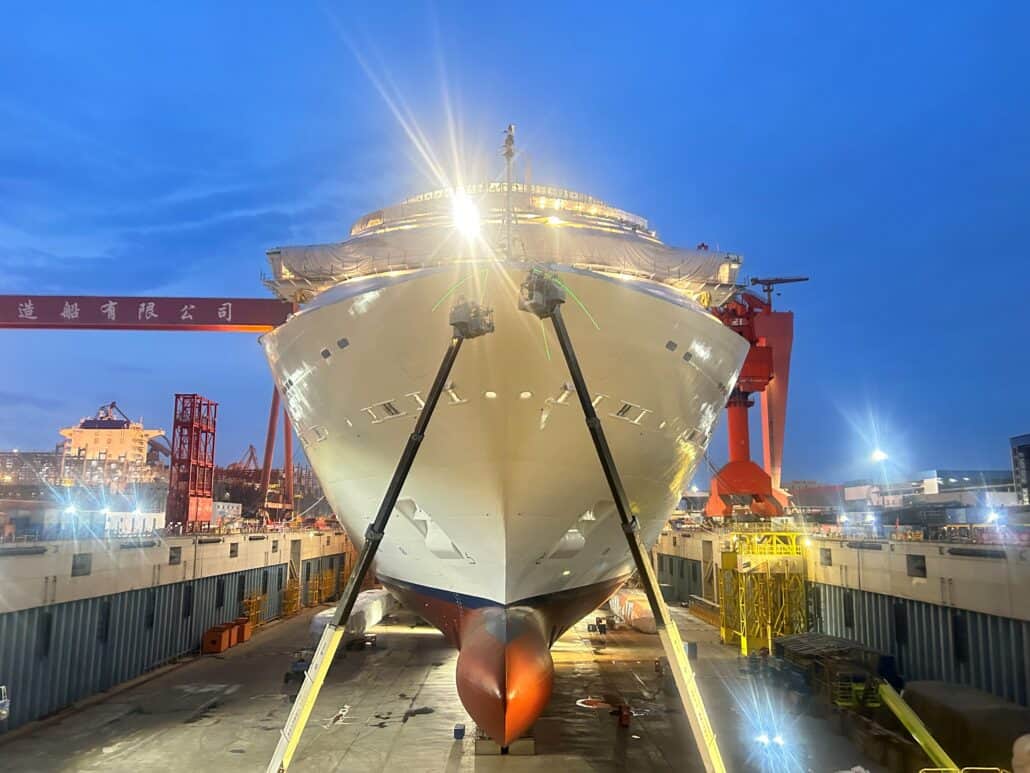 Adora Cruises is starting with three cruise ships, the Adora Magic City which is a Carnival Cruise Line Vista-class ship, and two former Costa cruise ships, Costa Mediterranea and Costa Atlantica.
A second unnamed new build will enter service next year, with an option to build two more.
When in service, Magic City will sail Asia Silk Road voyages to explore ports around the continent.
Go Deeper: Carnival is Creating a Chinese Cruise Line