Upcoming Sky Princess and Enchanted Princess will soon give visitors the opportunity to feel as though they are traveling through time and space in the cruise line's newest attraction, Phantom Bridge. This brand-new immersive escape room will blend digital and physical elements for an exciting experience.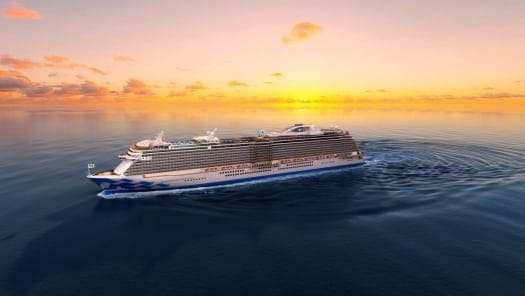 Princess says that due to the interactive nature of the game, there are over 700 outcomes of gameplay that will result from the immersive experience. The agency Farbound, a company that blends real-life experiences into games, has worked with the company to create this vision.
On the Phantom Bridge, guests will face immersive environments and show moments as they race to solve puzzles and travel to endangered time periods. The entire ship will transform and respond to guest actions, enveloping them in the story. A gaming and show-control system called Mediascape Room will run the entirety of gameplay upon both ships.
Players of Phantom Bridge will solve clues to unravel mysteries throughout the game. Projection mapping, touch screen surfaces, and hidden physical elements are tools throughout the game that will help players move through the game.
Guests will feel as though they are captaining the ship during gameplay while turning the physical wheel to navigate the imaginary vessel and watching as the simulation view changes. During gameplay, players will never know when a new item could mysteriously appear and be the key to the next puzzle.
Phantom Bridge will be available to players of all ages and abilities. Princess encourages kids, grandparents, and parents to play together. With so many different levels of gameplay, puzzles to explore, and potential outcomes of the game, most players will not play the same game twice.
Phantom Bridge will also debut onboard the cruise line's next ship, Enchanted Princess, summer 2020. Guests can try Phantom Bridge in the new Experience Center located on deck 18. The event lasts 23 minutes and can accommodate up to six people.