On Saturday, the USNS Comfort will be en route from Norfolk, Virginia to New York City to help with the influx of sick residents.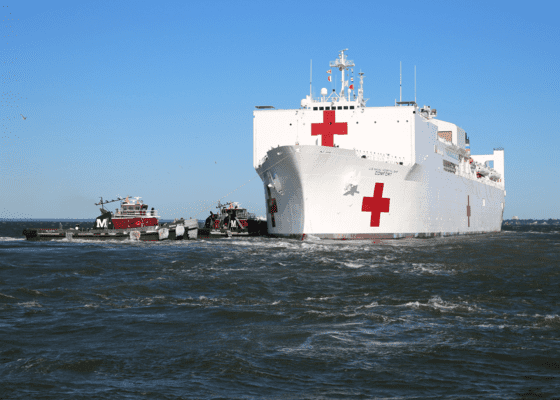 President Donald Trump said on Thursday night that when the ship arrives in Manhattan on Monday, it will dock at Pier 90.
If Pier 90 sounds familiar, it's where Norwegian Cruise Line occasionally docks its vessels during the cruise season.
Launched as an oil tanker in 1975, the ship was handed over to the US Navy in 1987 to be converted to a mobile hospital. Even though the ship belongs to the US Navy, it does not carry any weapons. The vessel has a quick response time and can be activated in only five days.
Comfort has a patient capacity of 1,000 beds and is equipped with 12 operating rooms to provide some of the most advanced surgeries. Like a land-based hospital, the vessel also has a burn and triage center, a radiology unit, and a fully stocked pharmacy.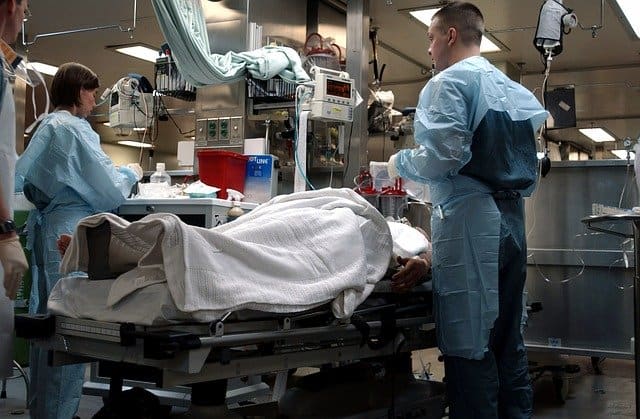 The 894-foot long ship is crewed with 956 naval hospital staff, 258 support staff, and 63 civilians.
A self-sufficient vessel, Comfort is capable of creating its own oxygen as it's equipped with two oxygen-producing plants onboard. With four distilling plants on board, she is also capable of making 300,000 gallons of freshwater per day.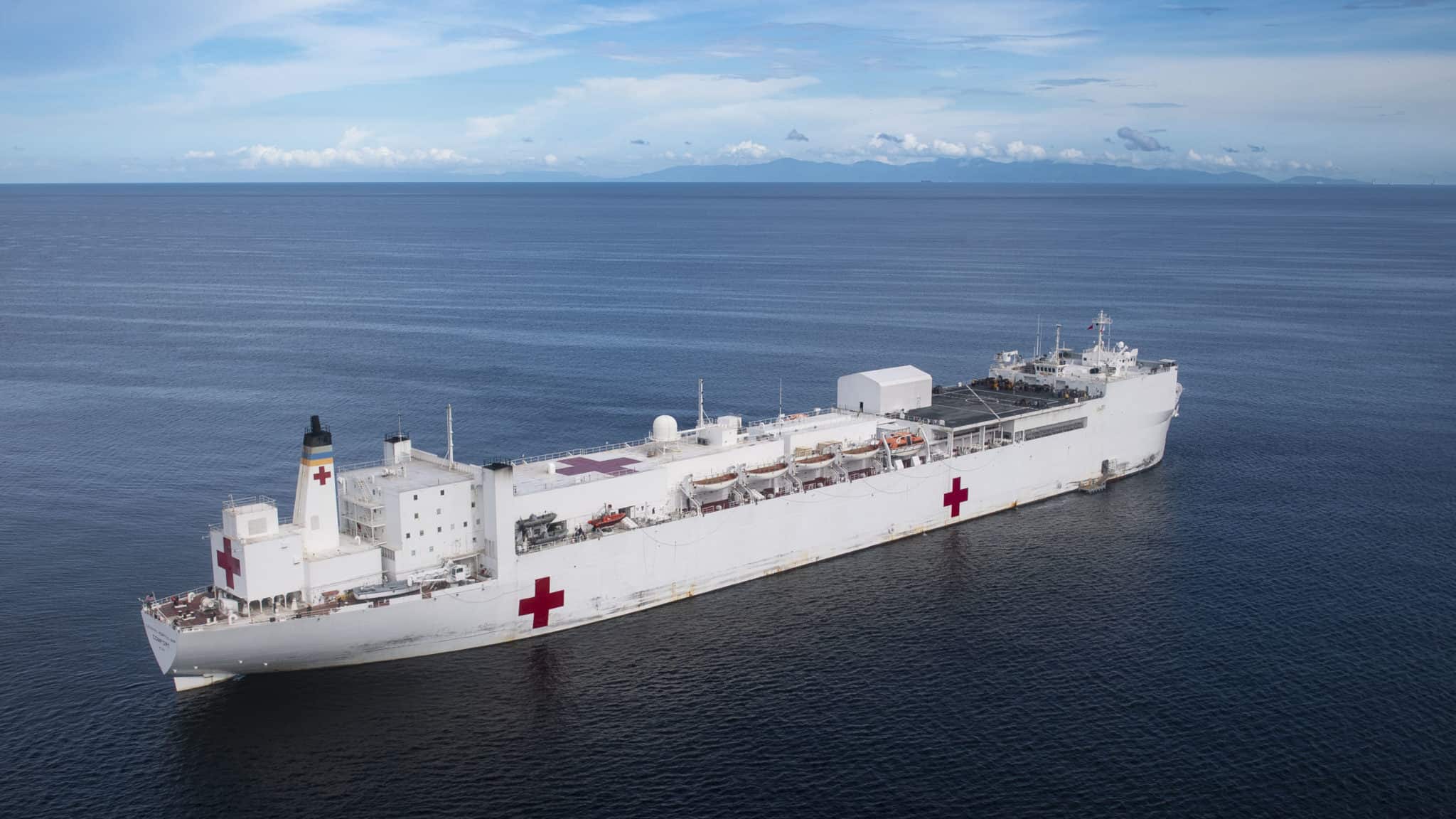 Previous deployments have been the Persian Gulf War, Iraq War, Hurricane Katrina, and one of the more recent missions was being deployed to San Juan, Puerto Rico to assist with Hurricane Maria victims in 2017.
There is no timeline for how long the vessel will be in New York City.