Royal Caribbean's Harmony of the Seas is almost officially here, and we've got some awesome photos and facts about the world's biggest cruise vessel.
The ship is 227,000 gross registered tons, and 1,188 feet long.  For some perspective, she weighs more than 10,000 elephants, and if you stood her up next to the Eiffel Tower, the ship would be taller.  Harmony can carry 6,780 guests, and has 2,100 crew members onboard from all around the world.  Some interesting crew roles include an ice skate sharpener, a face painter, seven high divers, and two tightrope walkers.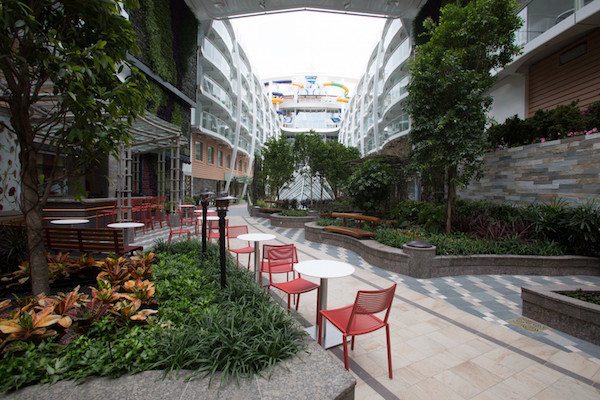 Like the Oasis-class ships, Harmony of the Seas features seven distinct neighborhoods, one of which is Central Park.  Just this neighborhood alone features 10,587 plants, 48 vine plants, and 52 trees.  The ship also has three resident horticulturists who care for the foliage…three!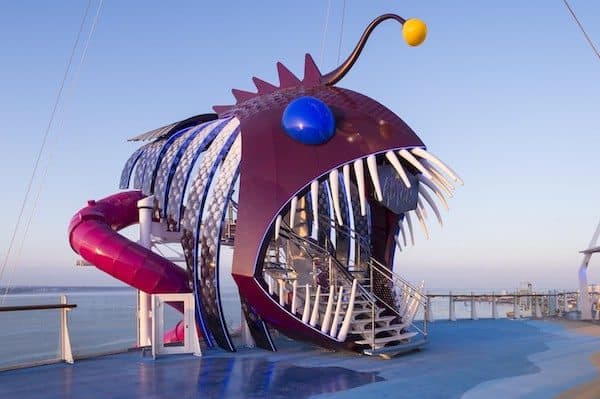 The Ultimate Abyss is the tallest slide at sea, but don't get confused.  This isn't a waterslide – it's a regular slide, sort of reminiscent of the ones you slid down on a carpet at the county fair on.  But this one is way longer, way twistier, and just overall a thrilling amenity aboard Harmony of the Seas.  Exactly how far does this slide go?  It takes you ten stories down – from the very top deck of the ship to the boardwalk.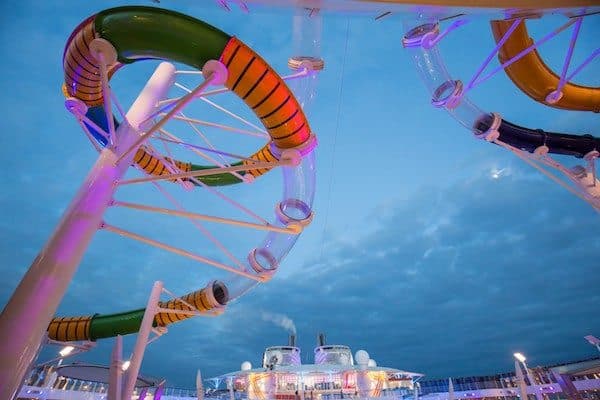 If the Ultimate Abyss is neat and all, but you're really itching for a water slide to cool off in, Harmony has got you covered here as well.  The Perfect Storm is a twisting trio of water slides that span five decks.  So yeah, you're basically covered in all slide departments aboard this ship.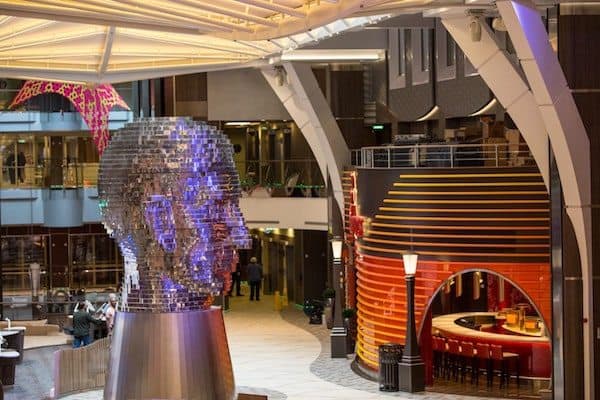 The Royal Promenade is the place to go when you're feeling like some food, a drink, or perhaps a bit of heart-pumping dancing.  The Bionic Bar is located here, with the popular robotic bartenders that are sure to be not only perfect drink-makers, but a bit of entertainment as well.  There's also restaurants, parades, and parties in this neighborhood.  Pictured above is Harmony's signature smart art piece, a five-ton metallic head by David Cerny.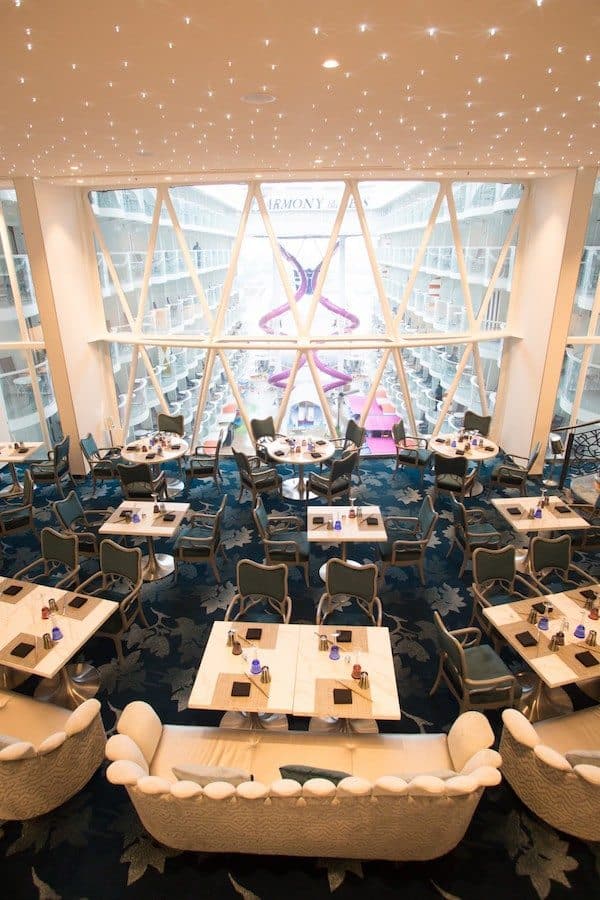 Head down the rabbit hole with Royal Caribbean in this Alice-inspired restaurant, Wonderland Imaginative Cuisine.  The eatery not only gives you unique, never-before-seen food to try, but the chefs will also transport you to a world of imagination and culinary excitement.  We don't really know what that means yet – but it sounds awesome!
Photos: Royal Caribbean
Pin this!