Bernard and Janice Caffary of Lakeland, Florida started cruising in 2003, and haven't stopped. The retired couple just returned from their 200th Carnival cruise. The duo recently celebrated the milestone on a short Bahamas sailing from Port Canaveral aboard Carnival Liberty. Their first sailing was aboard Carnival Sensation in 2003.
What keeps this couple sailing?
"It's the friendliness of the crew," Janice said. "A lot of crew members call us mom and dad," she told us when we caught up with her on Carnival Sensation in 2015. On that sailing, Bernard and Janice were celebrating their 10oth cruise aboard Sensation.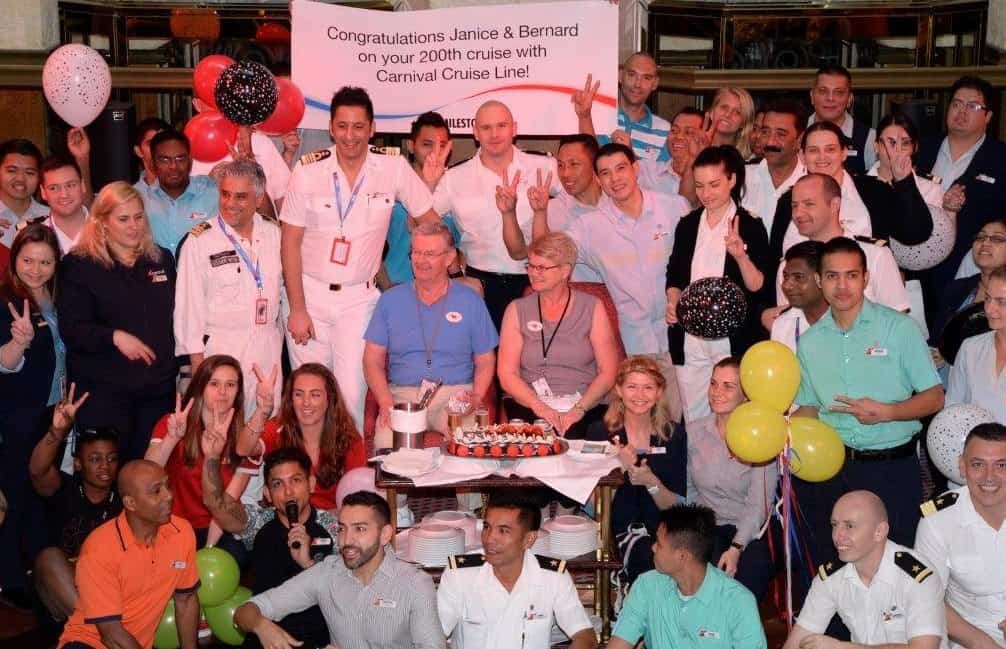 To celebrate the occasion, Carnival Cruise Line presented the couple with a cake and a ceremony onboard the ship with staff, crew, and fellow cruise guests. They were also the guest of honor throughout the voyage.
The Caffarys have spent 878 days – more than two and a half years –aboard Carnival ships.
Carnival Cruise Line confirmed that Bernard and Janice Caffary are the longest sailing guests in the company's 45-year history.
And in case you're wondering, they have 30 future cruises currently booked.
Photo: Carnival