Trying to think of the perfect gift for that cruise lover in your life? Have a little extra cash to burn… or a really, really good line of credit? Well, imagine how many points you'd earn if they woke up on Christmas morning to find that you'd bought them a cruise ship.
Not a model, but an actual 728-foot long, nine deck high ship. As it happens, the ship which formerly operated as the Carnival Holiday is currently listed on the maritime brokerage website QPS Marine Ships and can be yours for a measly $55 million.
What does $55 Million Get You?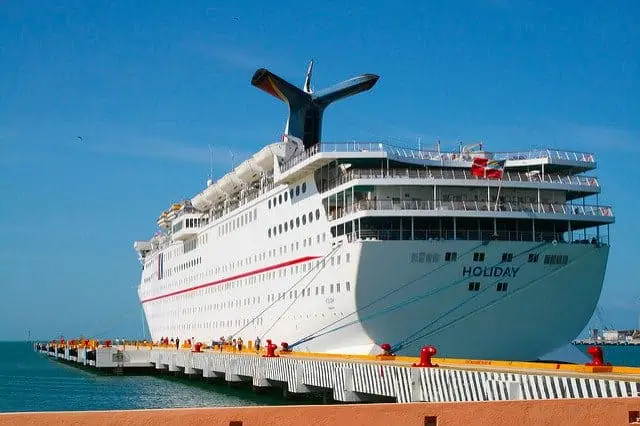 Weighing in at 46,052 tons, the Carnival Holiday has nine decks, 726 cabins and was designed to carry around 1,700 passengers (as well as 650 crew members). There are two main dining rooms which can each seat approximately 400 guests in each room, several bars, a show theater and more.
The ship was originally built for Carnival Cruise Line as the first of the three-ship Holiday class in 1985, followed by the Jubilee in 1986 and the Celebration in 1987. They were the largest ships in the fleet until the introduction of the Carnival Fantasy (which was the first of eight Fantasy-class ships) in 1990.

Ironically, despite being the first ship of her class to enter service, Holiday was the last one to leave the Carnival Fleet. Jubilee was transferred to P&O in Australia, where she served as the Pacific Sun, while the Celebration left Carnival's fleet in 2008. Holiday was taken out of service in 2005 to serve as temporary shelter for the victims of Hurricane Katrina and then, after spending several weeks in drydock, returned to the fleet and remained there until November of 2009, when she began operating as the Grand Holiday for the now-defunct Iberocruceros.
Finally, she was sold to Cruise & Maritime Voyages where she was renamed Magellan. (Fun Fact: The ship was transformed into a four-star floating hotel in Port Sochi Imeretinskiy during the Winter Olympics in 2014!)
Featured photo via Flickr Creative Commons/Wes Chapman
SaveSave