Gone are the days when people tried to completely disconnect while on vacation. Now, one of the things cruisers look for when planning a trip is how easily they'll be able to stay connected… and how much it will cost! But is the idea of free wi-fi for everyone on board even a possibility, given both the technical aspects and cost prohibitions? In a recent interview, a Carnival exec suggested that might not be as far-fetched as it currently seems!
Connecting The Dots
In talking to Cruise Industry News, Reza Rasoulian, Carnival's vice president of global connectivity (aka their internet guru), addressed some of the questions and issues all of the cruise lines are currently dealing with. And make no mistake: keeping passengers connected is something that all of the major cruise lines are interested in doing for numerous reasons. Not only is it something that their customers increasingly demand, but it also creates an avalanche of free advertising as passengers use social media sites such as Facebook, Twitter and Instagram to make everyone back home jealous!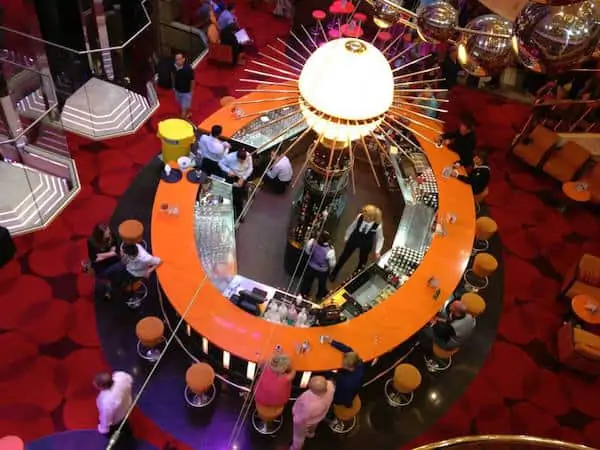 "There's a lot of great ideas out tehre," Rasoulian told the site. "We are on a great trajectory as an industry, because we need to change the conversation and make sure connectivity isn't a problem."
But could this ultimately mean putting an end to wi-fi packages in favor of access being included in the price of a cruise? "We know that there are cruise lines offering it now," he admits, "but the ships are small, 300 guests, so that's a whole different equation. Scale is a factor, but we need to provide a situation where there's no friction. Maybe it will happen in five or 10 years as a collaborative process."
Michael Bayley, President and CEO of Royal Caribbean Cruise Lines, echoed that sentiment when speaking to the press during the rollout of the line's newest and biggest ship, Symphony of the Seas. "The theory is that over the next five to 10 years, as the technology improves, the cost of internet is going to start decreasing significantly. So I think at some point, when the cost becomes more sensible, then it will [probably be] something that will convert into free internet and Wi-Fi for our customers."
Why Wi-Fi Is So Important
In February, Carnival Corporation tested its MedallionNet Wi-Fi on Princess Cruise Line's Regal Princess in an effort to, as Chief Experience and Innovation officer John Padgett explained, "demonstrate that guests can have a connected experience that parallels land-based Wi-Fi."
Over the past few years, the cruise industry has made major strides in reaching out to younger cruisers. But the executives behind the scenes know that in order to convince many gadget-addicted millennials to trade traditional land-based vacations for ones on the high seas, they must provide the kind of connectivity they demand. It's a tall order, and one the cruise lines take very seriously… as evidenced by the fact that Carnival's newest ship, the Carnival Horizon, even comes with a Wearable Tech outlet staffed by employees who can not only sell you the latest fitness tracking devices, but show you how to use them.
"One of the conscious decisions we continue to make is that we are not standing still," says Rasoulian. "We want to continue to evolve." Which would seem to indicate that when it comes to cruising, free Wi-Fi is more a matter of when than if!
Do you purchase a wi-fi package when you cruise? How important is it that you be able to stay connected to folks back home?