Cruise lovers are signing up for a "ghost ship" tour which doesn't actually let them board the near-empty behemoths, but gets them as close as they're going to get while the industry is shut down.
While it sounds like some kind of halloween attraction, it turns out the "ghost ships" in question are haunted, just nearly abandoned and anchored in Poole Bay in the English Channel off the coast of the United Kingdom. Thanks to one man's vision, cruise fans and others are getting a rather unique up-close look at the silent giants!
An Entrepreneur Sees an Opportunity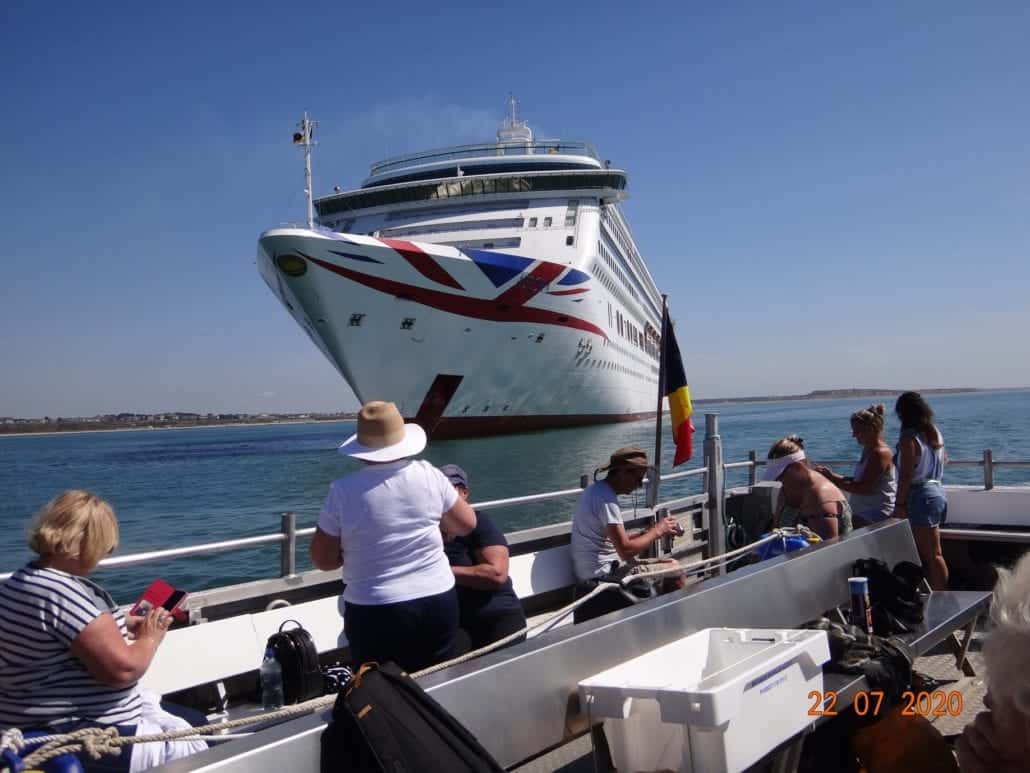 Now, locals in the United Kingdom of Dorset can be shuttled right up to the ships while they're entertained by Paul Derham, the savvy owner of the Josephine ferry.
Derham, a former assistant captain on the P&O cruise ship Aurora, decided to sail over to take a look at his former ship, one of at least a half-dozen anchored miles off the coast, and thought others might like to see it as well. He posted the idea on Facebook in July, and tickets for the first two cruises sold out in a matter of hours. Since then, the "ghost ship" cruises have continued to sell out, attracting both cruisers who have sailed on some of the ships they're viewing others who are simply interested in the opportunity to see the ships up close and in their natural habitat!
"I knew people would be impressed," Derham told the BBC. "On all the trips we've done, we have a round of applause when we arrive at Mudeford Quay."
The ferry is able to get within about 164 feet of the ships, and Derham shares factoids about the biggest vessels in the world, stories from his time aboard Aurora and answers questions guests might have about the cruise industry.
"[The ships] look spectacular, because even when they're in the ports of call, like Southampton or wherever, you can't get that close to a ship, with a good view," Derham said to CNN.
What Ships Can be Seen?
Some of the world's largest and best known cruise ships are anchored in the English Channel. Among those which might be seen by people taking the tours are Royal Caribbean's Allure of the Seas, Anthem of the Seas and Jewel of the Seas; the Carnival Valor, Cunard's Queen Mary 2 and P&O's Aurora, and Arcadia.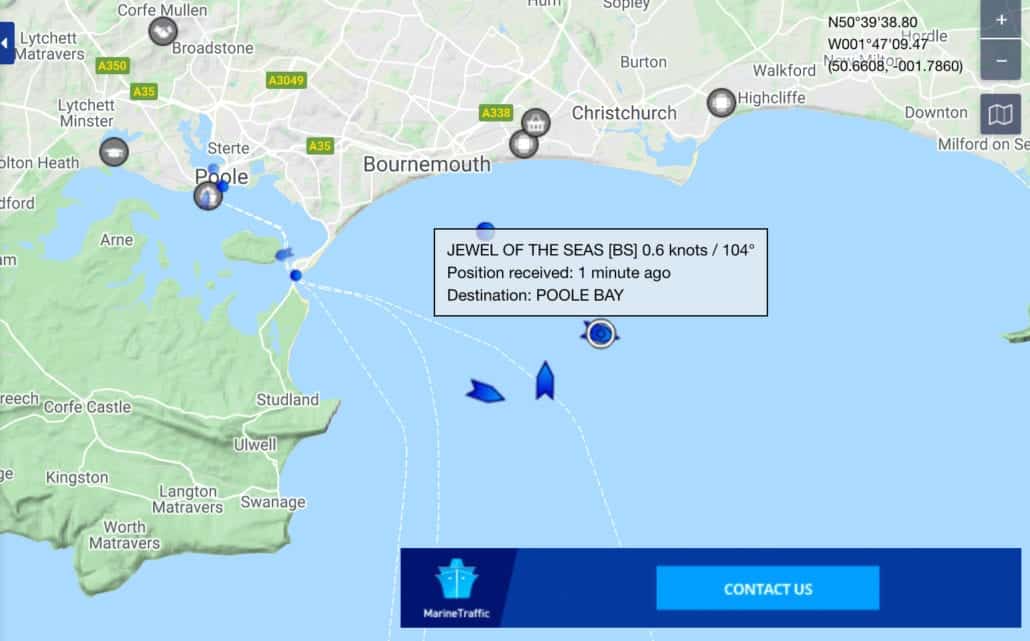 "I actually still know the captain of Aurora," Derham told CNN. "So he tells me when he's leaving and coming back. And Arcadia, as well, I know the captain there."
Derham intends to continue the tours as long as weather permits.