Apparently not content to wait until Christmas, the Grinch tried to steal the fun from a Carnival cruise ship this week. Not content to simply board in the traditional manner, the notorious, green fellow made an entrance that won't soon be forgotten.
Why The Grinch Dropped In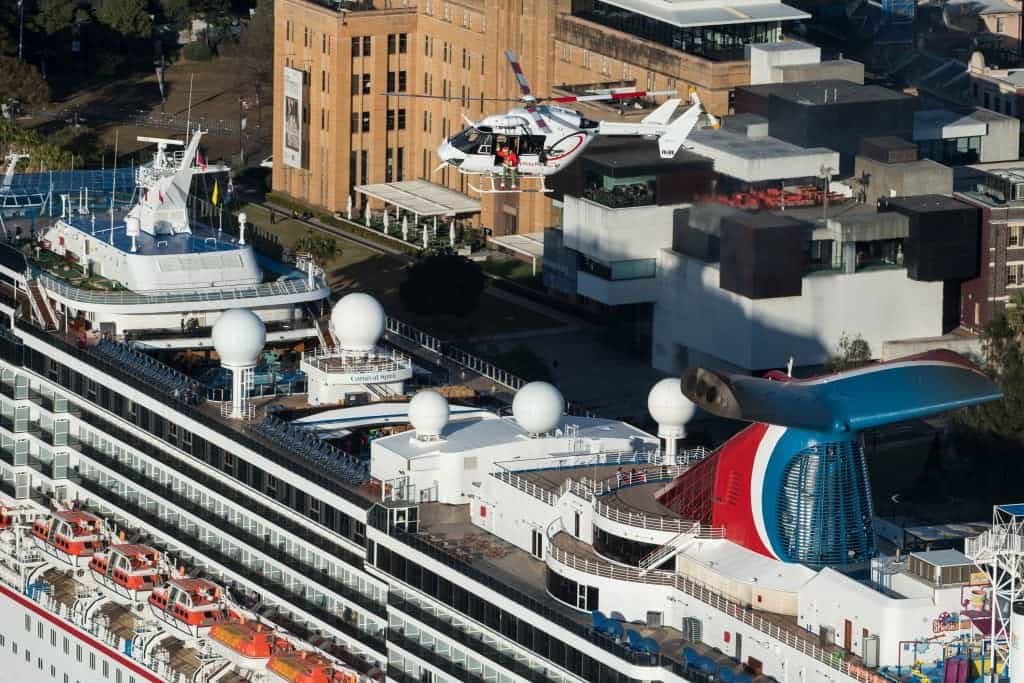 While those familiar with the holiday classic The Grinch Who Stole Christmas know that the foul-tempered fellow usually arrives via sleigh, he this time opted for a more modern mode of transportation: The Grinch rappelled onto the Carnival Spirit, which was docked in Australia's Sydney Harbor, from a helicopter hovering above the ship! (Talk about the kind of thing you don't see every day… or even any other day!)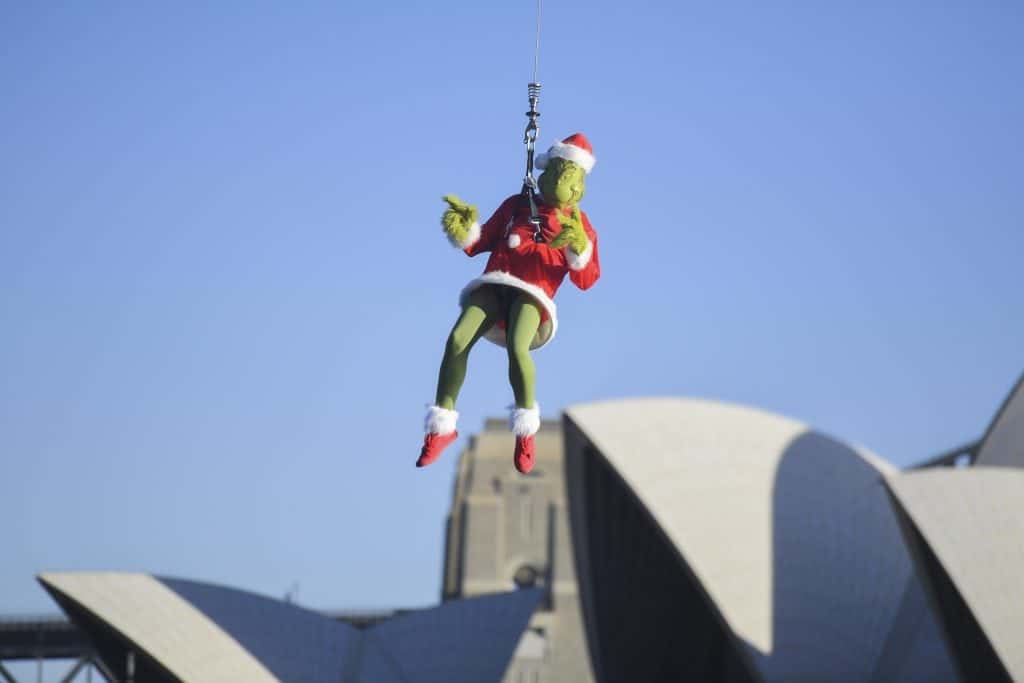 The untimely visit was part of Australia's annual Christmas In July celebration. As part of the event, the green meanie dropped by on Grinchmas Eve to try his darndest to steal the fun from the Carnival ship. And while he did manage to stir up a bit of mischief by swiping the captain's hat, hiding the holiday turkey and even raiding Cherry On Top — the popular shipboard sweet shop — he wasn't able to derail the good time that was being had by all. In fact, by the end of the unexpected visit, The Grinch actually wound up dancing with some of the ship's guests.
READ MORE: Carnival's Green Eggs & Ham Breakfast Review 
The arrival of the Grinch was, of course, part of a publicity stunt designed to promote Carnival's Christmastime cruises. During the holiday season, the entire Carnival fleet takes on a magical feel thanks to gorgeous decorations — including, of course, picture-perfect Christmas trees — traditional food, caroling, visits from a certain guy with a pot belly and big white beard and even the occasional "snowfall" in the atrium.
Watch the Carnival Grinch Video
Have you ever cruised during the holiday season? What's your favorite thing about a Christmastime cruise?