The Norwegian Epic has a special event called the Holy Ship taking place in January 2018, and it seems like an ideal adventure for fans of partying, luxury, and numerous fun-filled activities. Highlights include a spa with some unusual features, an ice bar, and a casino. In addition to these things, there is a heavy focus on onboard parties with well-known guest DJs playing at various mini-events including Moving Castle and Kaskade Redux. Let's take a look at what cruisers can expect on their sailing.
Holy Ship – Itinerary
Holy Ship is an annual dance festival held on a 4,000+ capacity cruise ship. There are two back-to-back sailings, with the first due to leave Port Canaveral just outside of Orlando in Florida on January 6, 2018, travel around locations in the Bahamas, and return four days later, on January 10. The second will leave on the 10th, and return on the 13th. Both cruises will stop at the idyllic Great Stirrup Cay, which is a private island with only five official inhabitants. Here, the partygoers will be able to experience paradise on Earth first hand. The early New Year trips will mark the sixth year since the successful cruise's inception in 2012.
Parties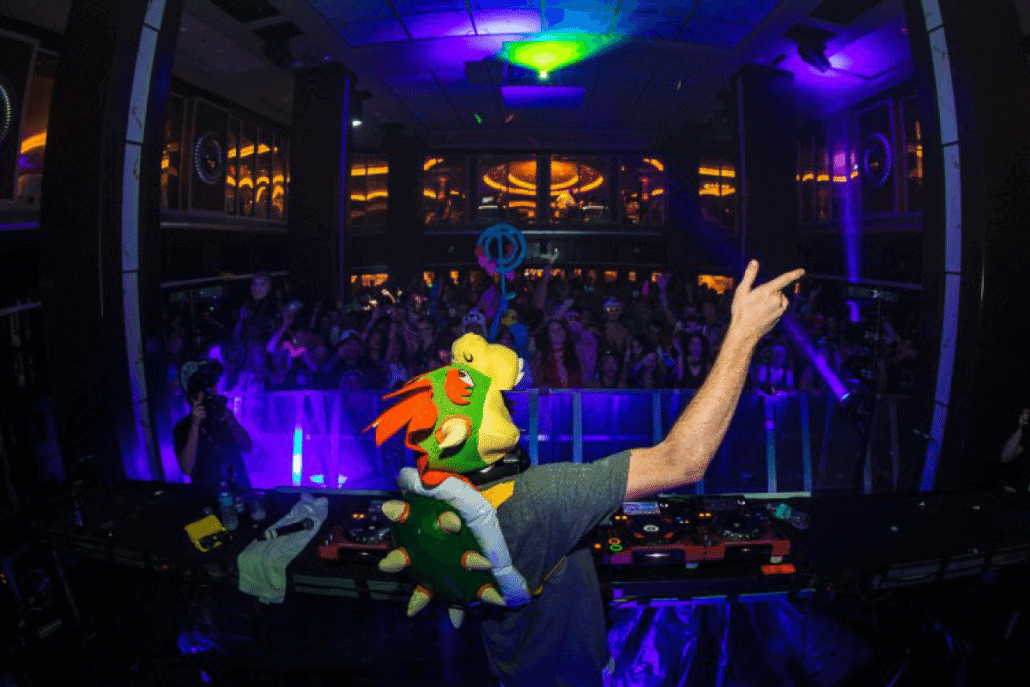 The Norwegian Epic is no stranger to major musical events and parties, but the Holy Ship festival has to be the wildest of them all. Some of the hottest DJs on the planet are scheduled to tear up the dance floor and provide guests with an unparalleled party experience. Some of the famous disc spinners appearing on the massive cruise liner include A-Trak, Baauer, and Claude Vonstroke. With over 100 acts scheduled for the two trips, there really is something for everyone.
A Unique Experience
Tickets for this very popular and unique cruise experience are in such high demand that they sold out soon after it was announced. Previous partygoers got first refusal, and then sales were opened up to the general public. Anyone still interested in having this music and dance experience can join a waiting list to have a chance of getting a place. For the lucky ones who get to step foot on this 155,873-ton cruise liner with a guest capacity of over 4,100 people, there are plenty of one-of-a-kind, luxury amenities that are some of the best in the business. Here are a few of the standout features onboard the ship.
The Mandara Spa
We all know that cruisers love a spa, and nowadays some of the offerings on the giant ships are far superior to anything you could find on land. To stand any chance of stacking up against the best cruise ships in the business is to have a spa worthy of winning awards, and the Norwegian Epic offering, the Mandara Spa, does not disappoint. Of course, all the classic treatments such as manicures, pedicures, and massages are available. But where this spa really stands out from the crowd is in its more obscure offerings. Some of the special features include a fire and ice pedicure, acupuncture treatments, teeth whitening, and a seaweed massage. The highlight of the Mandara, though, is truly extravagant. It's a 24 carat gold facial treatment which costs $325. For those who want to experience the epitome of opulence, this is a must.
The Casino
The casino is one of the most important facets of many a cruise ship, and the one on the Norwegian Epic does not disappoint. In fact, it is the largest casino offered by Norwegian Cruise Line on any of their ships. There is a wide range of options available when it comes to games: There are poker games, where players will have to make the best of their bluffing skills, blackjack tables, on which players will be able to split, double down, or surrender, and roulette wheels on which players can make inside or outside bets. There are also a number of themed slot games from well-known developers like IGT available for people who like to spin the reels.
Restaurants & Bars
The Holy Ship is famed for its parties, but there are also a number of impressive restaurants and bars for customers to enjoy if they fancy a change from the wild antics on deck. The range of cuisine is astounding, with Asian offerings at Shanghai's Noodle Bar and Shanghai's Chinese Restaurant, Irish classics at O'Sheehan's, and English favourites at Garden Café. One of the most memorable and unique places to get a drink is the Ice Bar. The frozen watering hole is -17 degrees, and visitors are supplied with parkas and gloves.
The Norwegian Epic has it all, and the Holy Ship events are the highlights of the year for fans of dancing and partying accompanied by unrivalled luxury. Those who didn't manage to acquire tickets for the January trips may want to consider getting on the waiting list for the next events.
Have you sailed on a Holy Ship sailing before? What was it like?
SaveSave