There are certain topics you know are going to inspire debate among cruisers. Anything regarding smoking, for example, or what is and isn't acceptable main dining room attire on formal nights. But sometimes, a fierce debate pops up around a question you didn't really think to be all that big a deal.
Recently, when we posted to the Cruise Radio Facebook page a picture of a room service tray that had been left in the hallway and posed a simple, three-word question: Is this acceptable?
As it turns out, this is a hotter topic than you might imagine.
Carnival's Official Room Service Tray Policy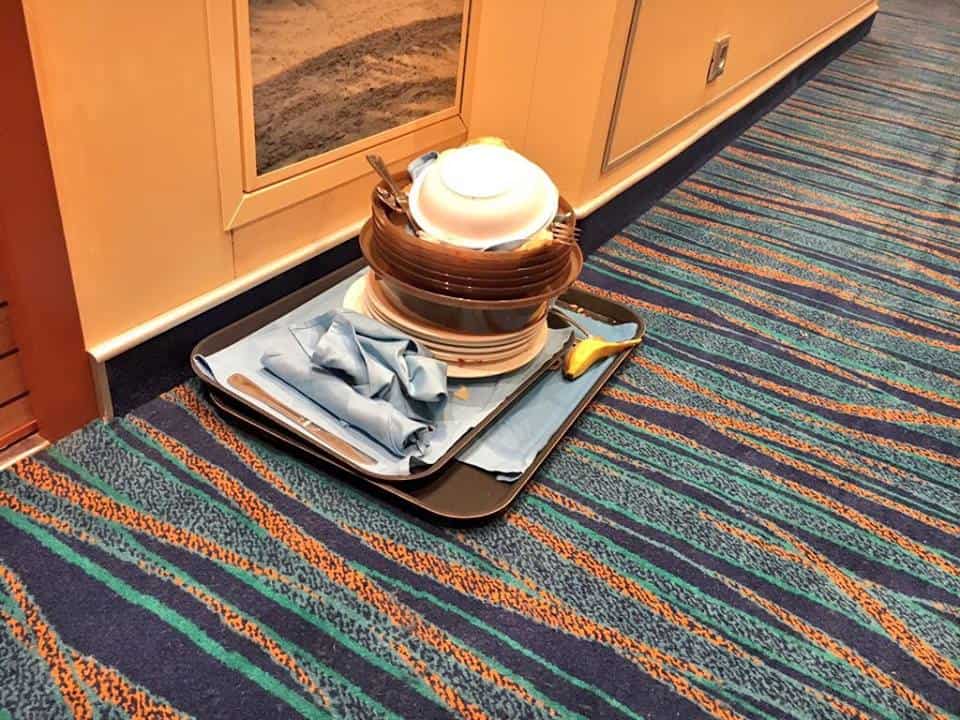 This is, of course, a long-standing practice both in hotels and on cruise ships. When one orders room service, they — after finishing their snacky bits or meals — put the dirty dishes on the tray and then put it in the hallway, directly outside their room. It is also, however, something that has come up frequently enough over the years that Carnival's John Heald, the line's senior cruise director and brand ambassador, addressed it on his Facebook page.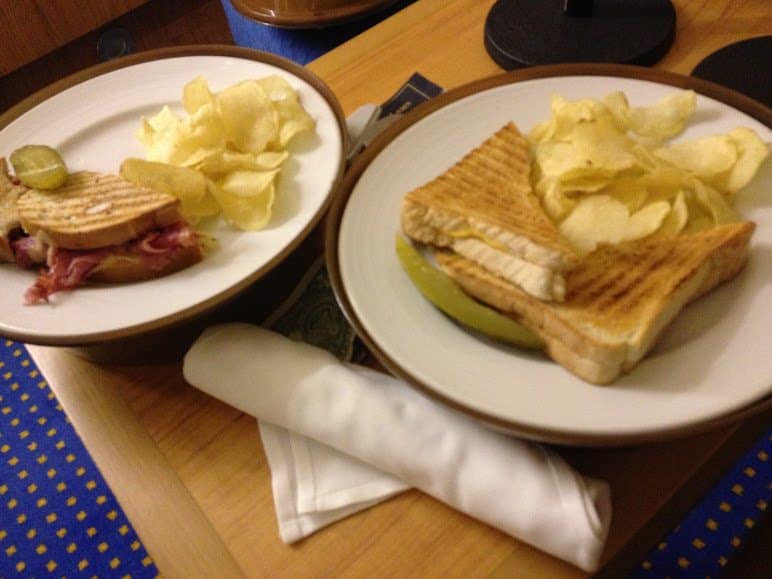 "This then," he wrote in response to a question, "is a good time for me to kindly remind everyone that we do prefer you to place the trays outside the cabin door after you have finished. We have a special group of food operations staff who collect them, and it is not your stateroom steward that does this."
Back in 2015, Norwegian Cruise Line attempted to cut down on the among of clutter left outside staterooms by instituting a rule disallowing passengers from taking food or trays out of the restaurants and buffet. Not surprisingly, the decision was about as popular as a pimple on prom night, and the line quickly rescinded the decision.  
And many cruisers believe that a stateroom — let alone one with three or four guests inside — is far too crowded to even consider leaving a dish-filled tray inside the cabin.
The Big Issues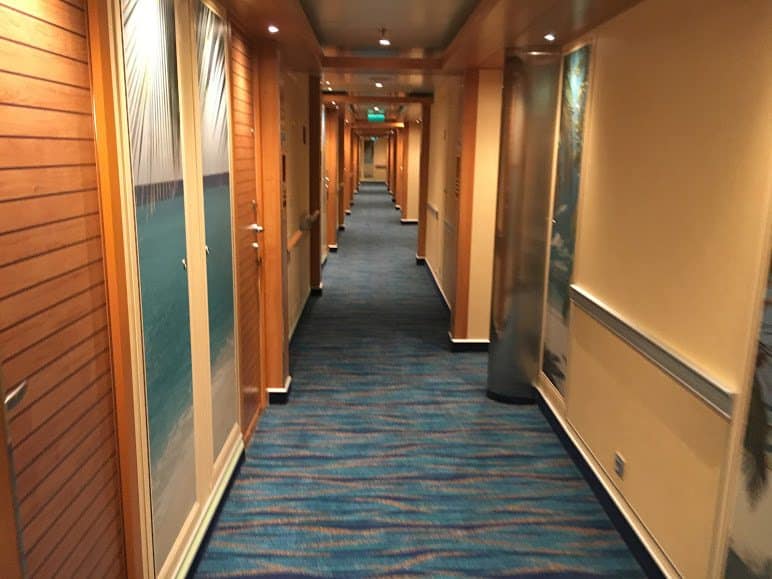 Others, however, complain that the trays, many piled with half-eaten food, are unattractive when left lining the hallways passengers traverse each evening. There's also the fact that guests who have limited mobility and rely upon wheelchairs or other devices can find it difficult to maneuver in the already tight hallways. Obviously, if room service attendants are slow to reclaim the trays, the situation can become worse as more and more trays clutter the hallways.
One thing is clear: Whether there is a stated policy regarding room service trays or not, which might vary by cruise line, the issue is one that cruisers have debated for years, and no doubt will continue to do so.
Where do you leave your room service tray?