Every now and again, a cruise line comes up with something so innovative it changes everything. Think Royal Caribbean's surfing simulators or Carnival Cruise Line's SkyRide. And this week, I was lucky enough to be on hand when Celebrity Cruise Lines unveiled more information about the upcoming Celebrity Edge… including a new dining experience which promises to blow the mind of passengers
The Ship Will Have Nearly 30 Restaurants
During a presentation at New York City's Pier 36, Celebrity made it clear that they intend to raise the bar when it comes to how people think of cruise food… and not only in the specialty restaurants. Looking at Celebrity Edge — the first of four Edge Class ships — as a clean slate, Brian Abel, Vice President of Hotel Operations, said that the line has "combined unique concepts, expansive menus and incredible design to serve a platter of exciting new dining experiences never before seen at sea."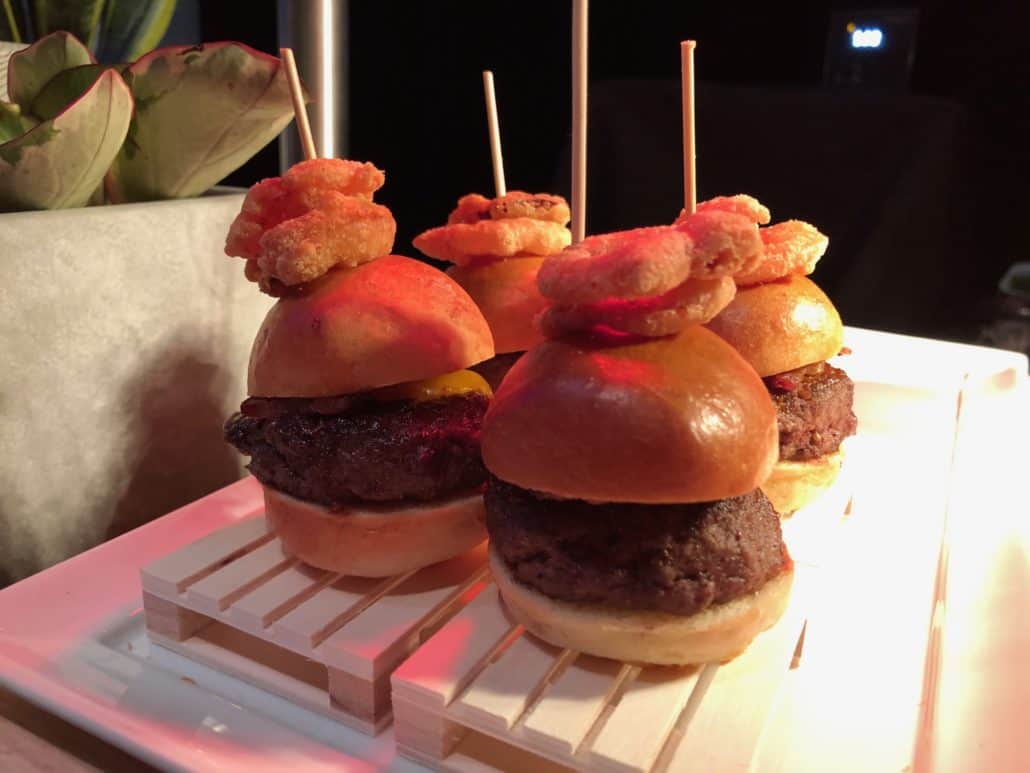 Certain elements will feel familiar to longtime cruisers, such as the ability to choose between traditional early or late set seatings (at which you will dine with the same people each night and have a set wait staff) or Celebrity Select Dining Plus, which gives guests the freedom to book themselves into any of four dining rooms at whatever time they choose. But even with the main dining rooms, Celebrity is switching things up. The ship will have four complimentary main dining rooms, each with a distinctive design and ambiance inspired by a specific part of the world. Menus will feature some of the same items which have proved popular across the Celebrity fleet, but also dishes showcasing the dining room's inspiration.
The four main dining rooms are Tuscan Restaurant (a nod to the line's Tuscan Grille and featuring Italian-inspired dishes); the French-themed Normandie Restaurant (described as a "conceptual cousin" to the line's Murano); Cyprus Restaurant, featuring bright and flavorful Mediterranean dishes); and Cosmopolitan Restaurant, featuring more familiar American cuisine.
Among the specialty restaurants, standouts will surely be the Fine Cut Steakhouse, Raw On 5 (which promises to offer "the best blend of St. Tropez and New England seafood) and the BBQ served up at the Rooftop Garden Grill. That's on top of the already announced Eden Restaurant, which will combine dining and entertainment to create a multi-sensory experience for guests, and Dinner On The Edge (aka your opportunity to eat on the Magic Carpet while it is parked in its uppermost position).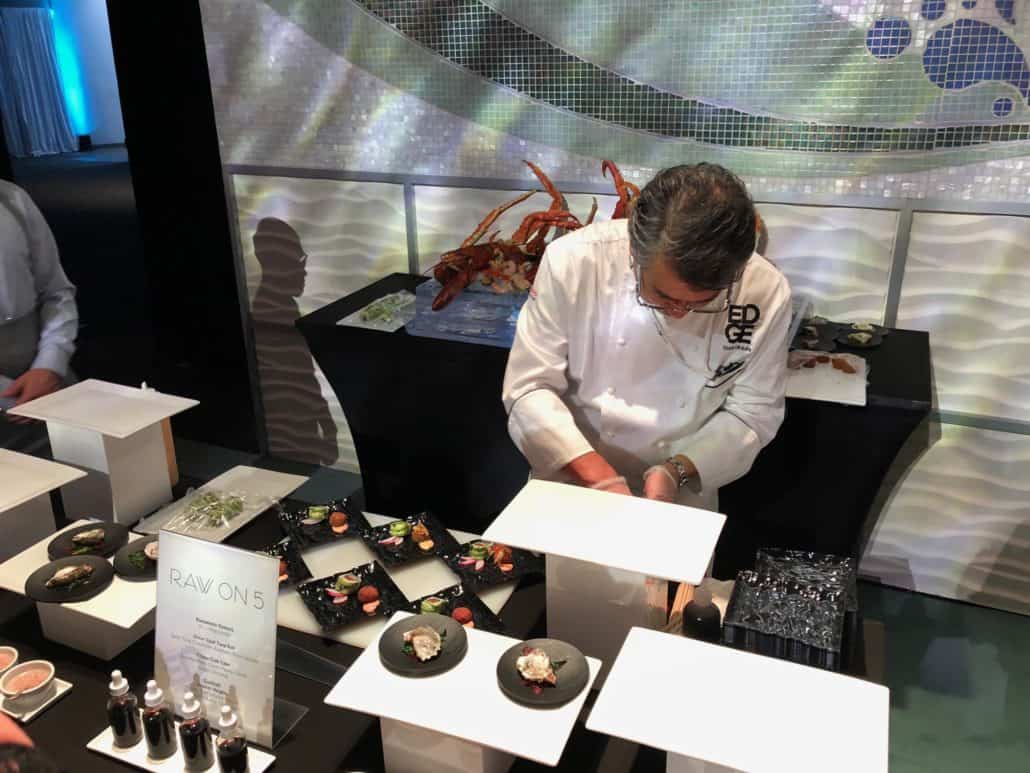 The Meal Sure To Cause Your Jaw To Drop
But the real showstopper will be dinners at Le Grand Bistro. During the day, the space will offer up handmade macaroons, artisinal cheeses and baked breads perfect for grab-and-go meals. But at night, the space will transform thanks to Le Petite Chef, an animated 3-D character who appears on your plate and "prepares" the meal for you. While the line describes it as "an immersive fusion of entertainment and dining like nothing guests have ever experienced at sea," it is, in a word, stunning.
But don't take my word for it. They recreated the dining experience for us and, because no special headsets or glasses are required, I was able to capture it on video.
Given that Celebrity is the first cruise line to have partnered with TableMation Studios, they know that this is an experience passengers will not be able to experience on any other ship.
"Once again, Celebrity Edge is solidifying, amplifying and putting a superlative on our award-winning culinary experience," says Lisa Lutoff-Perlo, President and CEO of the line, "allowing our guests to explore the world without ever leaving their table. From the amazing destinations we visit globally, to the local ingredients sourced to satisfy the visionary recipes created by our Michelin-starred chef, Cornelius Gallagher, we open up the world through our unique culinary offerings."
Look for Celebrity Edge, which will be homeported out of Fort Lauderdale, to make her first sailing on November 21, 2018. Her three sister ships will join the fleet in 2020, 2021 and 2022.