The 80s music was thumping, the lights were flashing, and, as instructed by the cruise director and his staff, folks were waving their hands in the air as if they just didn't care. Among them was Marjorie, who was celebrating her 86th birthday dancing the night away at Spice H20 aboard the Norwegian Breakaway.
"This is something I'd never, ever do at home!" she told me, shouting to be heard over the music. "This is why I cruise!"
How Millennials Changed Cruising And Cruisers
It wasn't all that long ago that cruising was thought of as where grandma and grandpa went to shuffle between Bingo games and the buffet, occasionally stopping to nap on the promenade deck. But that was before freestyle dining, free-fall waterslides, surf simulators, robotic bartenders and on-board breweries… you know, all the things that have been added by cruise lines in part to broaden their appeal to a younger demographic.
But a funny thing happened along the way to luring those young folks: Some of us rediscovered things we thought we'd left behind… or discovered them for the first time. Cruise ships seem to have the same effect on older folks as do weddings… we go from being those people who would shout "Turn that music down!" at home to tearing up the dance floor until the wee hours of the morning.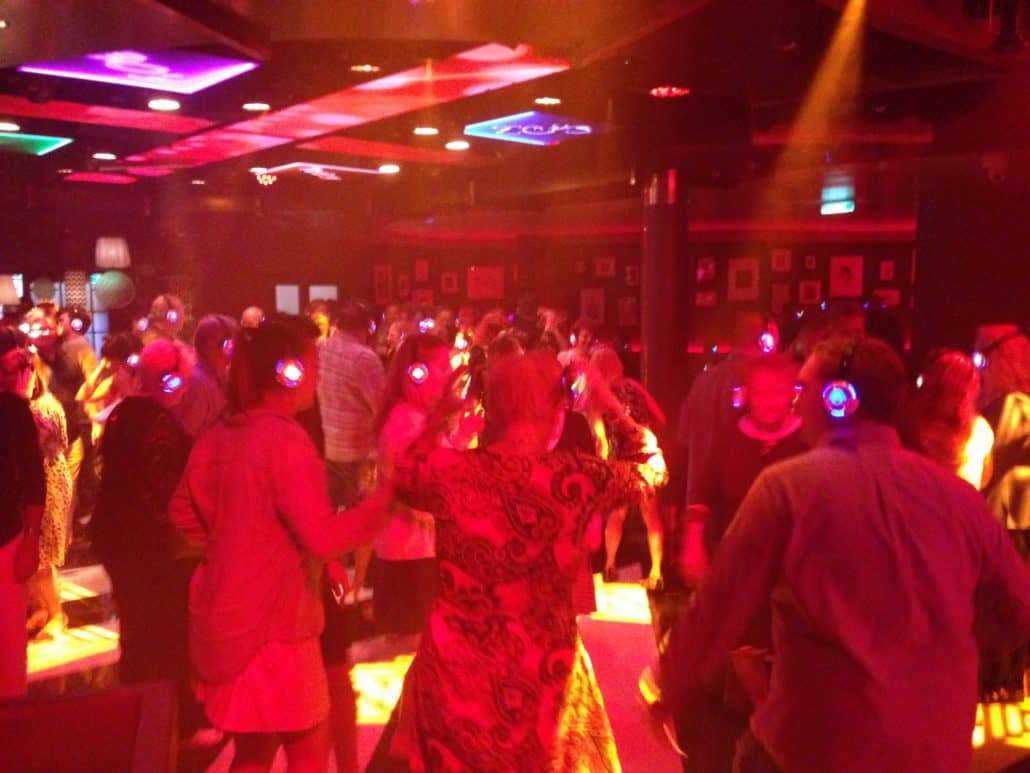 During a recent sailing on Royal Caribbean's Anthem of the Seas, I watched a teen who was scared to try the RipCord flight simulator be convinced to give it a go… by watching his grandfather do it first. And just shy of my own 55th birthday, I recently went speeding around the upper deck of the Norwegian Bliss on a go-kart before throwing myself into an intense round of laser tag. (To be fair, I killed more of my own teammates than I did our opponents, but I had a heck of a good time doing it!)
Without doubt, this is a win/win for the cruise industry: Not only are more people hitting the high seas than ever before, but the average age of passengers has dropped significantly over the past 20 years. Plus, by continuing to offer the amenities expected by old-school cruisers even as they pump up the thrills to attract the younger generations, an ever-increasing number of multi-generational groups are sailing.
The "Something For Everyone" Factor
Taking a break from the dance floor — more, I suspect, for my sake than hers — Marjorie told me that she and her husband had cruised together for over three decades, and that when he passed away, she assumed she would probably stop sailing. But it was actually her granddaughter who, seeing an ad on TV, suggested the whole family should take a vacation together. The more they looked into the idea, the more even disinterested members of the clan came around as they found out just how much there would be to do, even if they didn't get off the ship.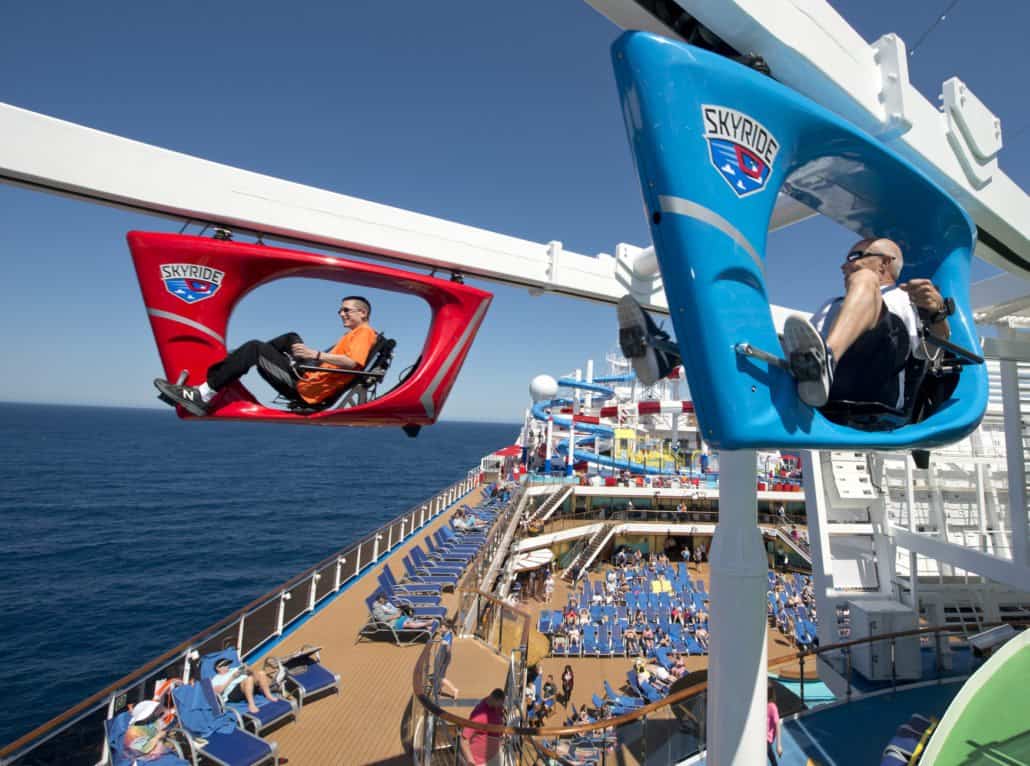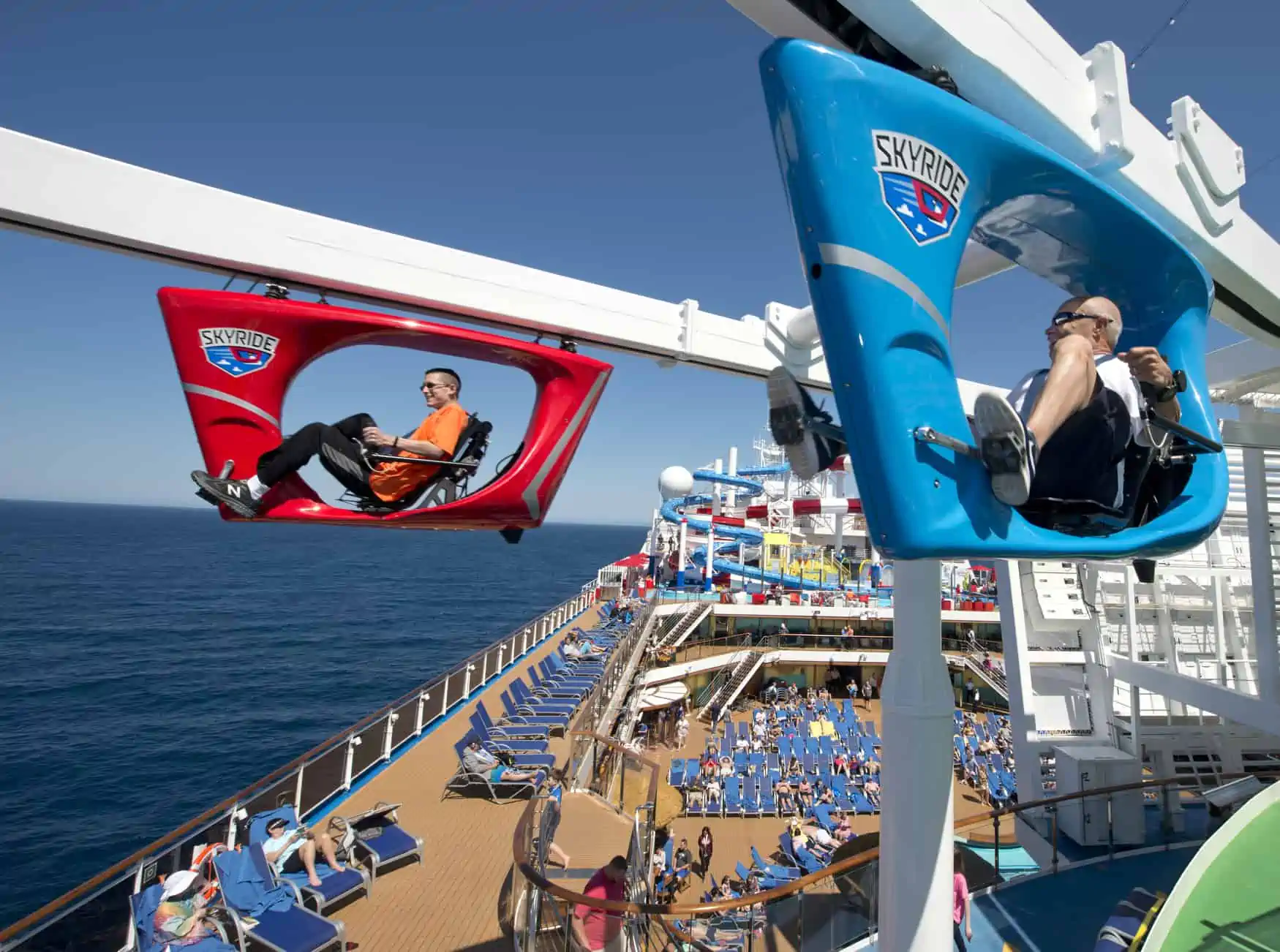 This cruise, she says, is unlike any she and her husband had taken in the past. "I'm trying to keep up with the young folks," she says, adding with a laugh, "and I must be doing okay, because I think they went to bed an hour ago!"
This is where I shamefully admit that Marjorie outlasted me, too. Although we crossed paths again several times during the week, including at a whiskey tasting. "I figured what the heck," she says, raising a glass to toast. "You only live once!"
Have you done things on a cruise ship you probably wouldn't do at home? Do you believe that cruising helps keep you young?