It's vacation time! You've paid for your cruise and booked your flight. But, while you're ready to go right now, your bank account still has some work to do. You need to figure out just how much spending money to budget for your time on the ship.
Before we get to the key points, make SURE you book travel insurance. There's no sense wasting your time budgeting if you're not protecting your cruise investment. Get a quote on the upper right corner of the site.
Here are the areas you'll need to plan for.
1. Pier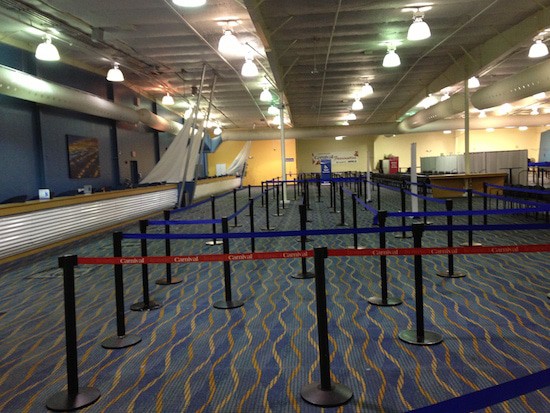 If you're driving your own car to the port, you'll need to allot money for gas, tolls and port parking. Depending on which port you're sailing from, expect to pay anywhere from $10 to $20 a day for port parking.
If you're flying, you'll need to allow for transportation from the airport to the port. You can book this directly with the cruise line, but that can cost you up to $50 each way. You can often find a local shuttle service for significantly less. Don't forget – once you arrive at the port, make sure you have cash to tip the porters. The customary amount is $1 to $2 per bag.
2. Embarkation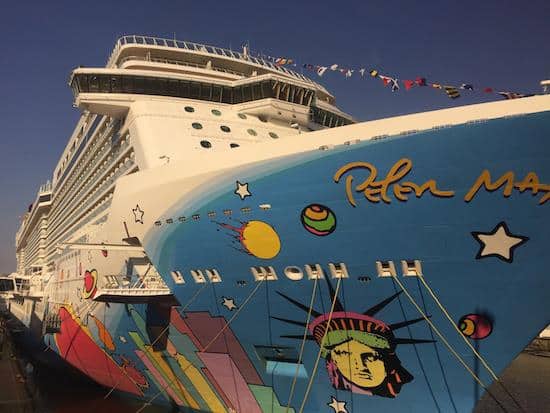 When you start the embarkation process, you have the option of using a credit card (or cash) to link to your onboard spending account. Using a credit card is much easier and painless. The cruise line swipes your credit card to pre-authorize it and then your room key doubles as your onboard credit-card for all purchases. If you take the cash option, you have to go to the guest relations desk on the ship and make a cash deposit to activate your card – amounts generally start at $250.
When you arrive, you'll notice the gratuities may have already been added to your onboard account (if not, they'll be there by the end of the cruise). These go to your room steward, dining room staff, and bar staff. They're generally around $10 to $12 a day per person. Just a note – you can also prepay these before you arrive.
3. Onboard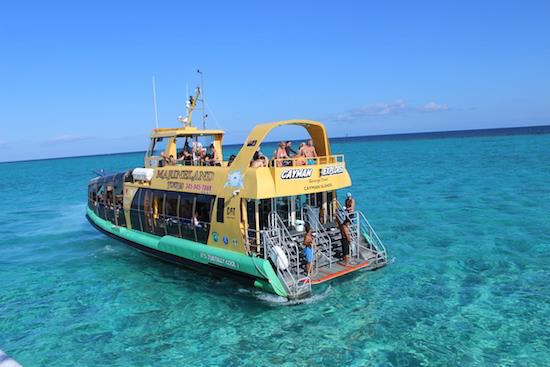 The entire time you're on the ship, you'll use your onboard card to make any and all purchases (with the exception of the casino). While there are plenty of free things to enjoy on the ship, there are still plenty of activities and items that do cost extra.
Some onboard expenses to allow for:
Adult Beverages
Spa Treatments
Specialty Dining
Souvenirs
Duty-free Shopping
Bingo
Casino
Shore Excursions (yes, this is actually for the port, but you can buy them ahead of time online or onboard)
Tips (while you do pay gratuities, it's also common to tip for excellent service you receive from crew members)
4. Ports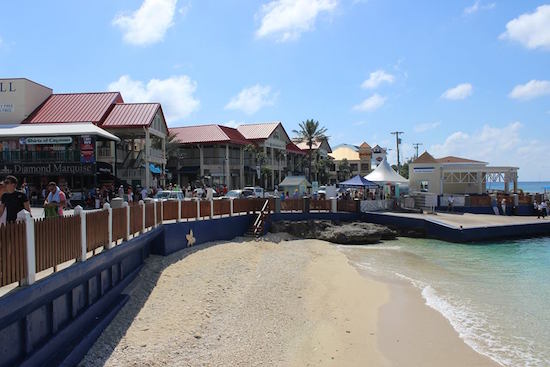 Shopping, drinking, and eating – oh my! Between the shopping and shore excursions, there are plenty of ways to spend money off the ship too. Depending on how much of a shopper you are, ports can be a place of great spending. If you're not a shopper, you may want to splurge on a memorable shore excursion.
You'll find tons of local food and drink options in port for you to enjoy (this is where I like to spend money). Since I'm not a shopper, I also like to indulge in adventures like kayaking, biking, swimming with dolphins, and more.
Even still, I plan to splurge in one port and save in the others to balance out the total cost. When you do your research, think about the overall itinerary and what matters to you – that's where you'll want to budget the most money.
5. Debarkation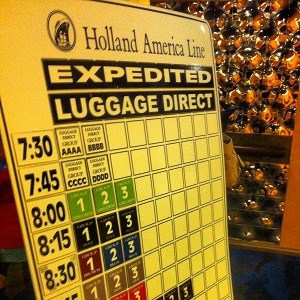 Once the trip's over, there's not a whole lot left to spend. I recommend sitting down when you get that bill on your last morning – it can be a doozy sometimes. You'll still need to allow for transportation back to the airport or your car. Also, if you have any last minute gratuities you'd like to hand out, now's the time.
Final Thoughts
Keep in mind, these are areas to help you plan the right amount of money for you! We can't tell you exactly how much money to bring since that depends on your planning and what's important to you.
We'd love to hear from you though! Where do you spend the most money on a cruise? Where do you save money on your cruise?
By Sarah Phillips