Fans of the legendary soap opera Santa Barbara will have a once-in-a-lifetime opportunity to cruise with some of the show's most popular performers.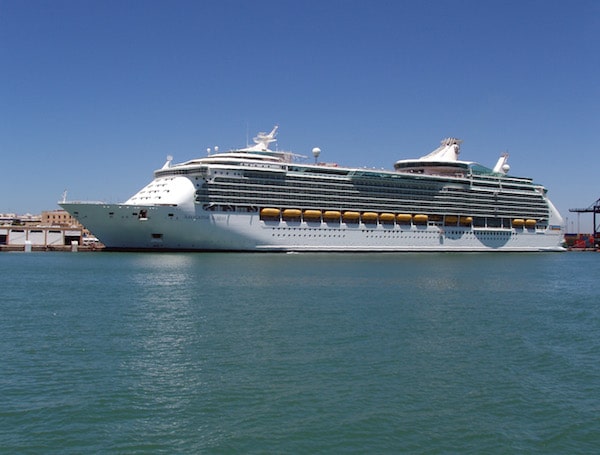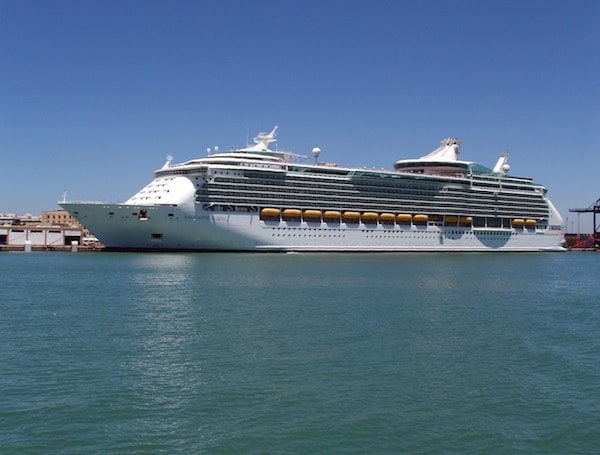 Which Soap Stars Will Be On Board?
Unlike shows such as General Hospital — which has been on the air for over five decades — Santa Barbara's run was relatively brief at only nine years. And yet it is widely regarded as one of the most iconic daytime dramas to ever air, earning dozens of Emmy nominations and winning the Outstanding Daytime Drama Emmy three years in a row.
Even now, 26 years after Santa Barbara left the airwaves, it has legions of fans… who will have the opportunity to sail with some of the show's biggest stars. From November 4-8, Royal Caribbean's newly-revitalized Navigator of the Seas will play host to Lane Davies (Mason Capwell), Judith McConnell (Sophia Capwell), Harley Jane Kozak (Mary Duvall), Louise Sorel (Augusta Wainwright) and Nicolas Coster). Oh, and lest we forget, A Martinez will also being on board… meaning that Cruz will be on the cruise.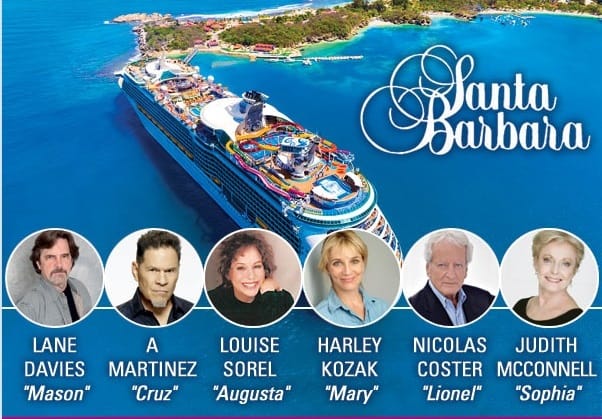 There are three different booking levels for the trip, from the Lockridge Getaway Experience (featuring a Q&A with the cast, gift bag and Cabana rental on Perfect Day CocoCay) to the Capwell Concierge Experience (which includes all that plus tea with the ladies of Santa Barbara, coffee with the gents, a private meet & greet and a wine tasting).
The ship will be sailing out of Miami on November 4th and making stops at Nassau in the Bahamas and Perfect Day at CocoCay followed by a day at sea before the ship returns to Miami on November 8th. But time is running out, as the final date for booking is August 9th. For full information, including on the various packages available, pricing and more, click here.
It's worth noting that the price of the cruise includes a drink package and the daily gratuities. Navigator of the Seas recently underwent a $115 million "amplification." During the refurb, the entire pool area was given a new look (including the three-story Lime & Coconut bar), and the popular Bamboo Room lounge was added. Plus, if you need a great place to get glammed up for your evening with the soap stars, you can hit To Dye For, the first-at-sea blow-out bar.
And who knows… perhaps during the Q&A sessions, you'll be able to convince Kozak and Davies to recreate the infamous scene in which nun-turned-nurse Mary was crushed by a ginormous neon C on the roof of the Capwell hotel, only to die in the arms of her true love.
Hey, it is a soap opera cruise, after all!