Bear with me, this one's going to be a little bit tough. After all, how do you say goodbye to someone you spoke to just about every week? Someone with whom you bonded over with the thing you love most?
How do you say goodbye to a guy like Stormin' Norm?
The Man. The Myth. The Hats.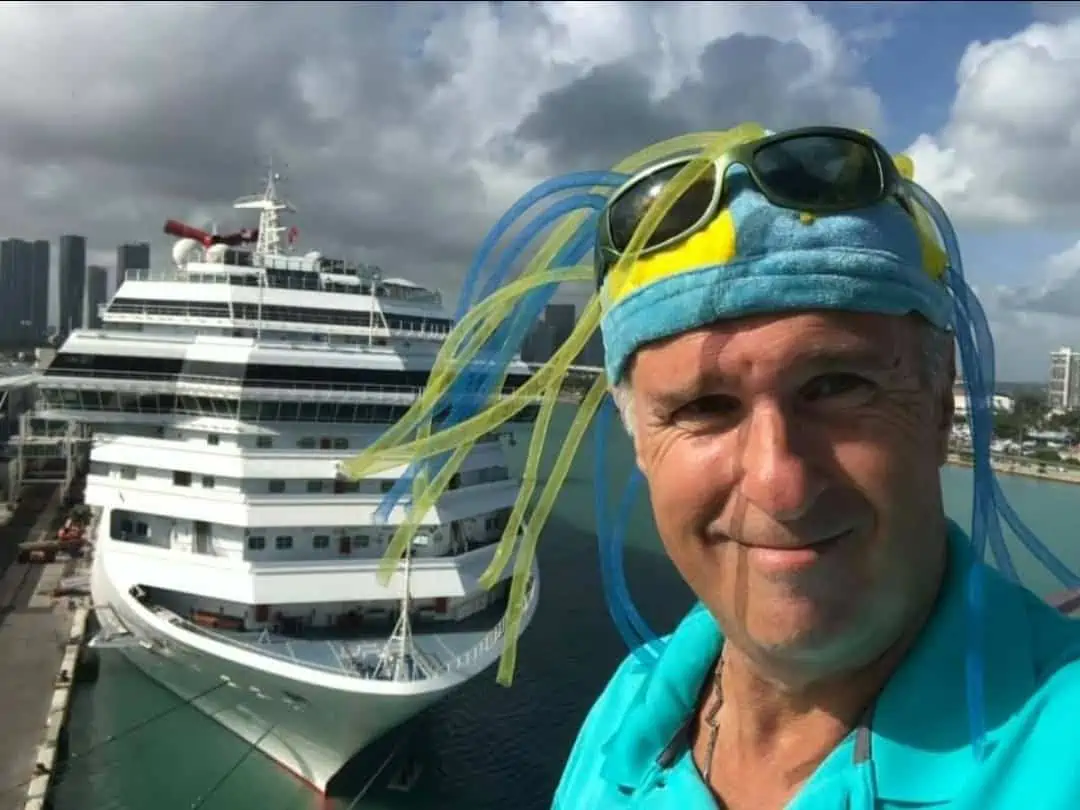 When I'm working on new episodes of Cruise Radio, my biggest pet peeve is alerts going off while we're recording.  Our news correspondent, Sherry Laskin, can tell you just how crazy this makes me, as I've taken her to task whenever one of our sessions is interrupted because she forgot to mute her alerts.
If there's a downside to disconnecting from the world, it's that sometimes, you wind up missing an important alert.
That was the case earlier this week when, having gone radio silent for several hours, I looked at my notifications and read the words, "Sad about the loss of Norman."
My heart sank, because without reading another word, without checking another of the many messages which followed, I knew exactly who "Norm" was and what this text meant. His real name was Norman Freedman, but always went by the moniker Stormin' Norm or Norm.
Over the last 11 years, I've had the incredible pleasure of meeting thousands of Cruise Radio listeners. Truth be told, I'm not the most outgoing person and, in fact, I'm kinda shy and reserved.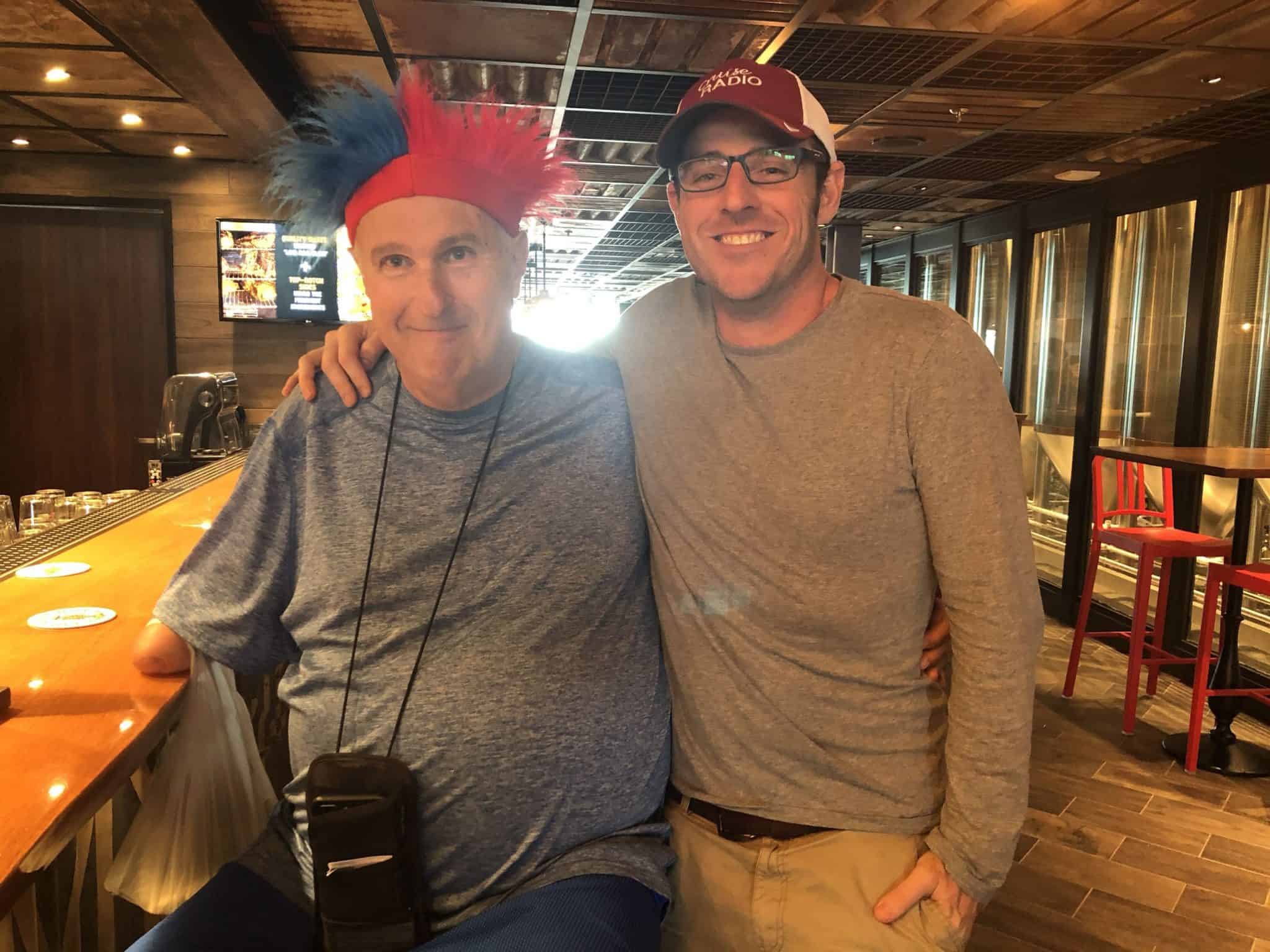 Sometimes, however, you'll meet someone with whom you just click with. With them, you go from stranger to friend in what seems like a heartbeat. They're so outgoing, so personable and magnetic, that others are drawn to them like moths to a flame. That was definitely the case with Norm.
Even if you think you didn't know Norm, there's a good chance you crossed paths with him. You probably saw him across a crowded bar, sticking out like a sore thumb because of the crazy hats he always wore.
I have more than a few photos of sail-away parties or events held in atriums where Norm and one of his hats photobombed. Or him and Diamond Di in the conga line of a deck party.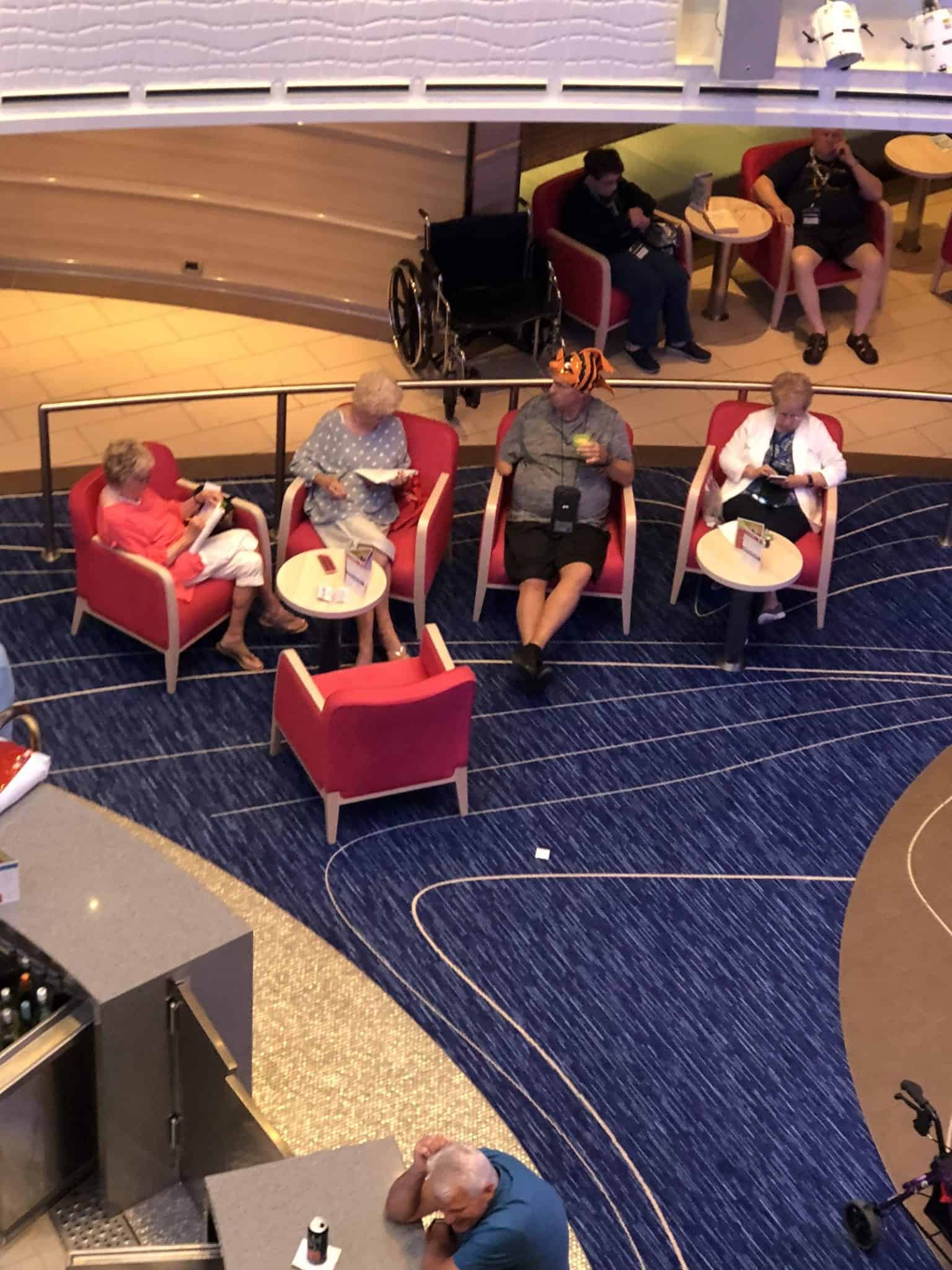 Inevitably, someone looking at those pics would ignore the atrium or the sunset or the dancing cruise director and say, "You sailed with Stormin' Norm?"
Back in February of 2013, a friend and I decided to jump on the Carnival Destiny's last sailing before she was morphed into the Carnival Sunshine. It was during that sailing I first met Norman Freedman, better known to most cruisers as Stormin Norm or just "the guy with the funny hat."
I couldn't know then that Norm would become a recurring character in the story of my life. Nine months later, I was doing a solo transatlantic sailing and there he was. Norm and his partner Dianne were kind enough to invite me to tag along on a couple of their excursions. It was during this trip that I really got to know him.
After that, we wound up on countless cruises together, and I was lucky enough that he occasionally agreed to come on Cruise Radio to talk about some of his adventures.
What Made Him Such a Special Person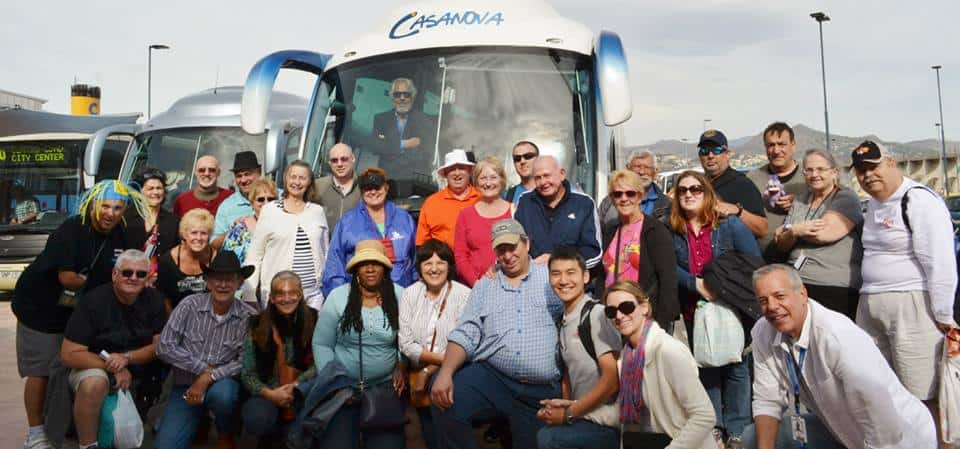 Although we would cross paths on countless ships — including a slew of Carnival ships — it always seemed as if the Carnival Sunshine had a special place in his heart.
A Port Canaveral terminal worker remembers an occasion that proved his devotion to the ship. "He was getting off a five-night Sunshine cruise a few years ago, and he told me he'd be back for the eight-night," they shared. "Sure enough, after clearing customs, he boarded Sunshine again!"
Given that Sunshine has long been one of my favorites as well, it was yet another thing we bonded over. And we did several unforgettable excursions together, including an incredible tour in Malaga, Spain.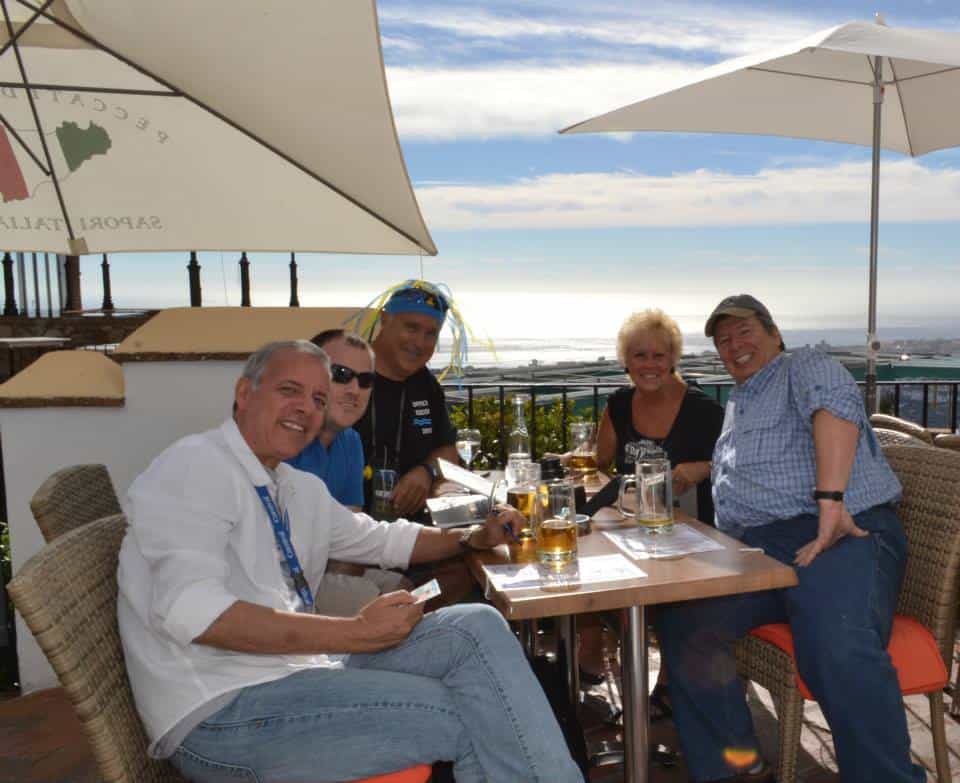 That particular sailing turned into a virtual Who's Who of cruisers, as we hung out with comedian Lance Montalto and frequent sailers Diane, Ray, Kevin, Stephen, Gary, Marcia, and Miss Paulette.
To say that Norm loved cruising would be a massive understatement, but the knowledge he happily shared extended far beyond the ships on which we sailed. The guy had information about every aspect of cruising — from shipyards to ports, crew member gossip to corporate intrigue — there wasn't a topic he couldn't discuss.
It's safe to say Cruise Radio broke more than a few stories because of tips we received from Norm. And of course, it makes sense that he would know everything there was to know about the industry.
Why? Because Norm talked to absolutely everyone he came into contact with. Crew members loved him, cruisers wanted to rub elbows with him.
If you were walking along the promenade with Norm by your side, it was like attending a movie premiere with the film's star. People constantly stopped, wanting to talk to Norm, maybe grab a selfie, and he was always happy to oblige.
I'll never forget the last time I saw Norm, he held up his finger and said, "Life is short, just take the cruise."
Stormin' Norman may no longer be with us, but he'll long be remembered by everyone whose paths he crossed. Even those who only knew him as "that guy with the crazy hats."
Feature photo used with written permission from Diane Hoffman.