According to a new study, if you've sailed on a Royal Caribbean cruise ship, there's a pretty good chance you not only took a lot of pictures but posted them to Instagram. The same can be said for folks who sailed on Carnival Cruise Line, who reportedly Instagrammed the second most photos. But those same posts reveal all kinds of information about who's going where… and what they're doing once they get there.
Over 1.8 Million Cruise Photos Were Studied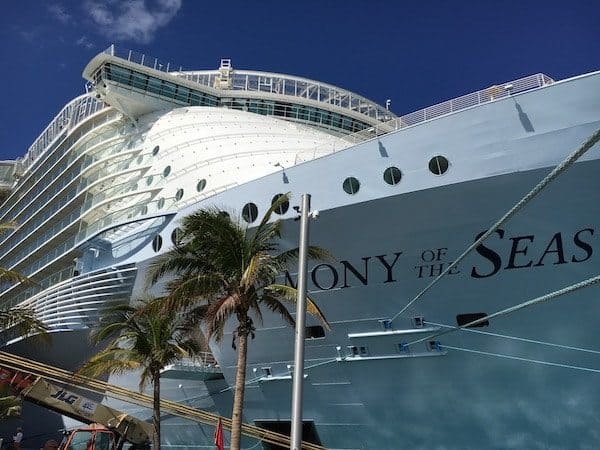 By studying nearly two million photos, the booking site SeaHub was able to figure out now only which lines had the biggest representation on the wildly popular photo-sharing app, but extrapolate info regarding popular destinations, which group is more likely to party and how long people tend to spend on shore while in port.
As of early January, Royal Caribbean cruisers had posted over 630,000 photographs to Instagram, while Carnival's passengers clocked in at just under 500,000. Rounding out the top five were Disney (319,000), Princess (112,000)  and Celebrity (102,000). Breaking things even further down, SeaHub was able to determine which ship within the various fleets was most popular with Instagrammers… and which were the least popular.
READ MORE: 7 Gorgeous Pics Of Sunsets At Sea
Where Royal Caribbean was concerned, Harmony of the Sea proved to be the most popular ship, with Rhapsody of the Sea coming in last place. For Carnival, Vista took the top spot while Ecstasy was on the bottom. Norwegian Cruise Line saw their Escape in first place, with the Bliss in dead last. And while this at first seems surprising, given how much buzz there is regarding the new ship, it's important to remember that the rankings are based on photos posted, and those are few-and-far-between where the new build is concerned!
Carnival Claims The Party Prize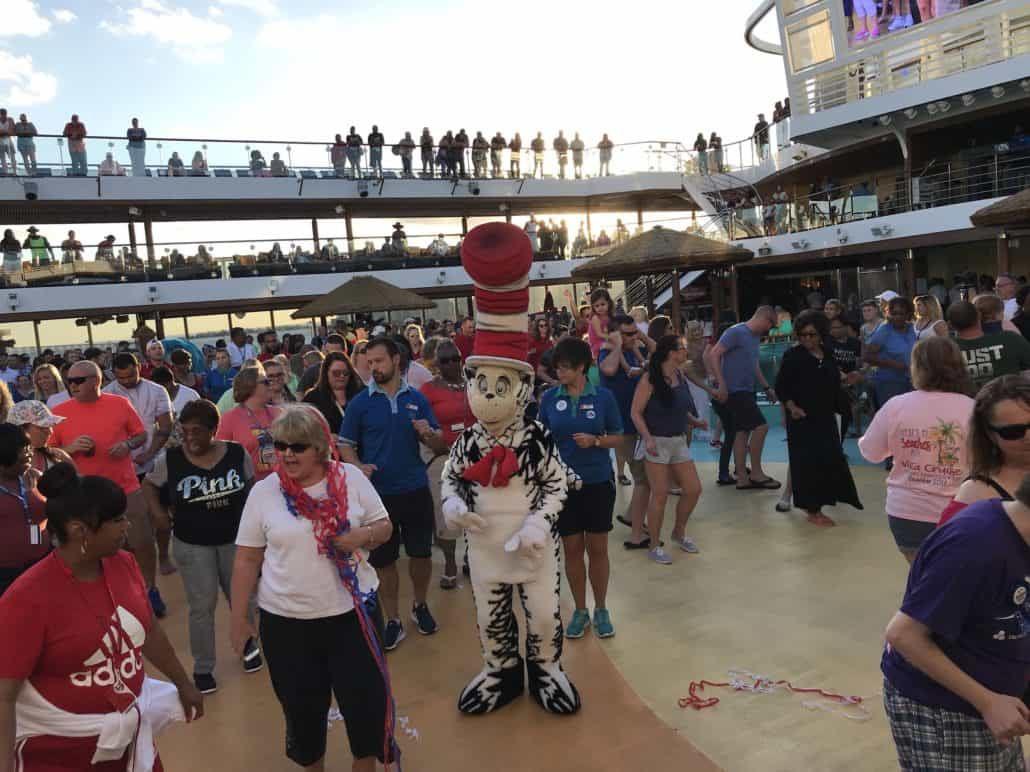 By looking at the hastags and terminology used in the posts, the informal study was able to reveal which cruise lines were associated with certain buzzwords. Carnival took the top spot when you looked at the word "party", but Norwegian knocked them off the throne if you instead looked at "drinks." When it came to "food" and "dinner", Princess was the big winner… but "breakfast" went to Carnival. And while it sometimes seems as if lobster is the most talked-about menu item on cruise ships, it only ranked No. 5 when SeaHub analyzed what food is most posted/buzzed about on ships. (To be fair, "seafood" came in at No. 1, and that could include lobster.) The rest of the top 5 food items? Dessert was second, chocolate clocked in at No. 3 and the ubiquitous buffet earned the fourth spot.
What are you most likely to post pictures of when you cruise?