Since it was first introduced in July of 1998, Disney Cruise Line's Castaway Cay has proven incredibly popular with guests and has been named Best Cruise Line Private Island in numerous surveys. And for quite some time now, there have been rumblings that Disney might be looking to open a second private island, with the big question being where. This week, new evidence seemed to indicate (and not for the first time) that the company might be closing in on a location.
Where Disney's New Island Might Be Located
According to a Bahamian outlet called The Tribune, Disney Cruise Line has confirmed that it is interested in creating a new destination in the Bahamas… although very little information was offered beyond that. Disney spokesperson Kimberly Prunty said, via statement to The Tribune, that the cruise line didn't have "anything to share about a specific location" but offered assurances that any future project would involve "a partnership with the community" and build on its commitment "to sustainability, protecting the environment, creating jobs and economic opportunity, and celebrating the culture and stories of the area."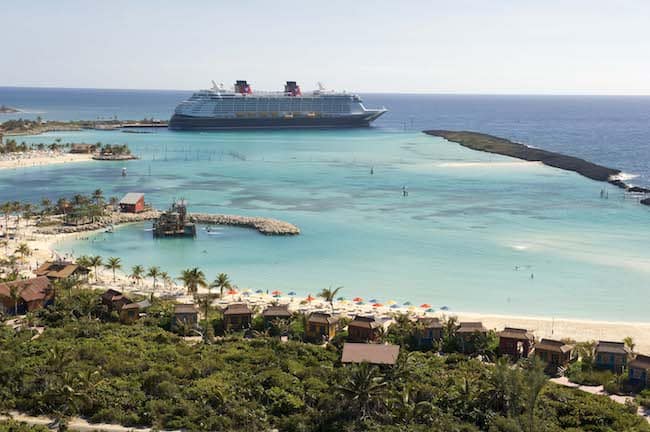 At least part of Prunty's comments caught the attention of The Tribune staff, who noted that they seemed to almost directly reflect the recently and repeatedly expressed concerns of a group of residents from Eleuthera, who hope to prevent Disney (or any other cruise line) from developing the area.
The specific property referenced, Lighthouse Point, is a private property which is currently for sale. Despite it being privately owned, a petition has circulated on Change.org which states in part that "the biodiversity of the ecosystem and the hugely important cultural and historic resources are irreplaceable and should be preserved for the enjoyment and education of the entire community and not just for a select few."
The Tribune also claimed that a local politico had, as the outlet wrote, "used at least one party-branded function to 'extensively sell' residents on the pros of a potential Disney-led Lighthouse Point development."
The property in question, currently listed with Bahamas Realty, is described as "an ideal setting for a grand vision, with exceptional beachfront acerage, colorful coral reefs and a breathtaking landscape."
Would you like to see Disney Cruise Line open a second private island? What features would you most want to see featured?