Princess Cruises' new ship Majestic Princess has completed half of her 23-day Grand Asia voyage from Shanghai, which started on August 24 and arrived in Singapore after visiting a number of destinations along the way. The vessel is now enroute to Sydney, Australia for the second half of the cruise that will call at Darwin and Brisbane along the way.
Majestic Princess completed her summer season homeporting in Taipei followed by Shanghai, and will be making maiden calls in ports in Australia, New Zealand, and the South Pacific during this upcoming six-month Australian homeporting season. The vessel's first cruise out of Australia will be a 12-day roundtrip cruise from Sydney to New Caledonia, Vanuatu, and Fiji that starts on September 15.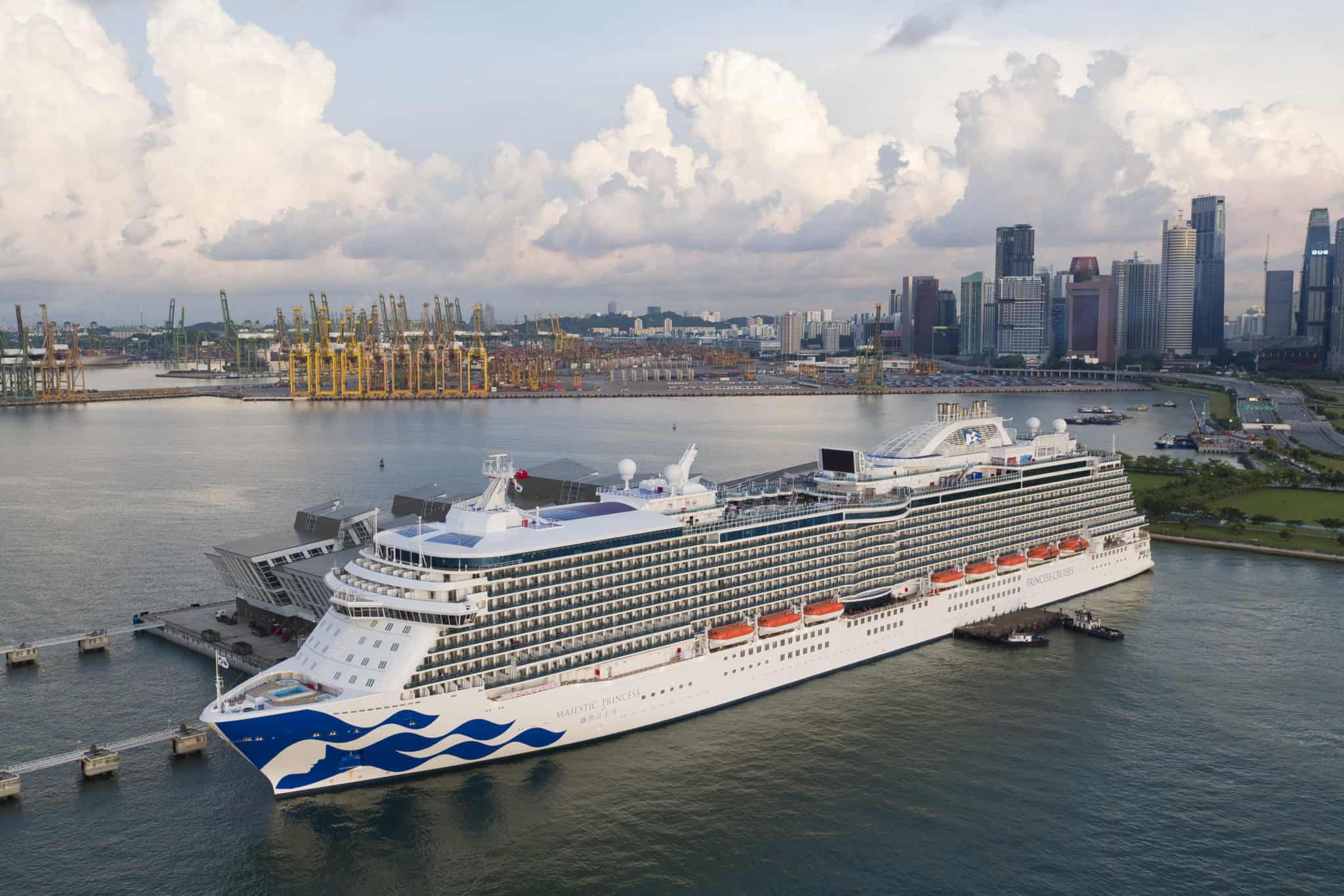 A highlight for Majestic Princess' Australian season is the optional cruisetours that guests can book for a landside portion to their vacation. These include visits to Ayers Rock, Cairns, and Darwin on select 12 and 13-day Australia and New Zealand cruises.
The 3,560-guest ship celebrated her first anniversary in May this year, and joins Golden, Sea, and Sun Princess on a total of over 70 cruises to over 30 destinations in Australia, New Zealand, and the South Pacific. Majestic will be returning to Singapore in April 2019 on another Grand Asia voyage from Sydney to Hong Kong.
Majestic Princess is the third ship in the line's Royal class, which is the largest class in the Princess fleet. Three more Royal class ships will be launched in the next three years: Sky Princess in October 2019, Enchanted Princess in 2020, and the sixth yet-to-be-named in 2021.
Photo: Princess Cruises