Next time you're on a Carnival Cruise Line ship ordering a Kiss On The Lips, you might want to raise a toast to Eddie Allen, VP of Beverage Operations… especially if you're enjoying that drink as part of your CHEERS! beverage package. As it turns out, Allen is the father of Carnival's unlimited beverage program, which has since become about as popular as a casino jackpot.
The Idea Behind CHEERS!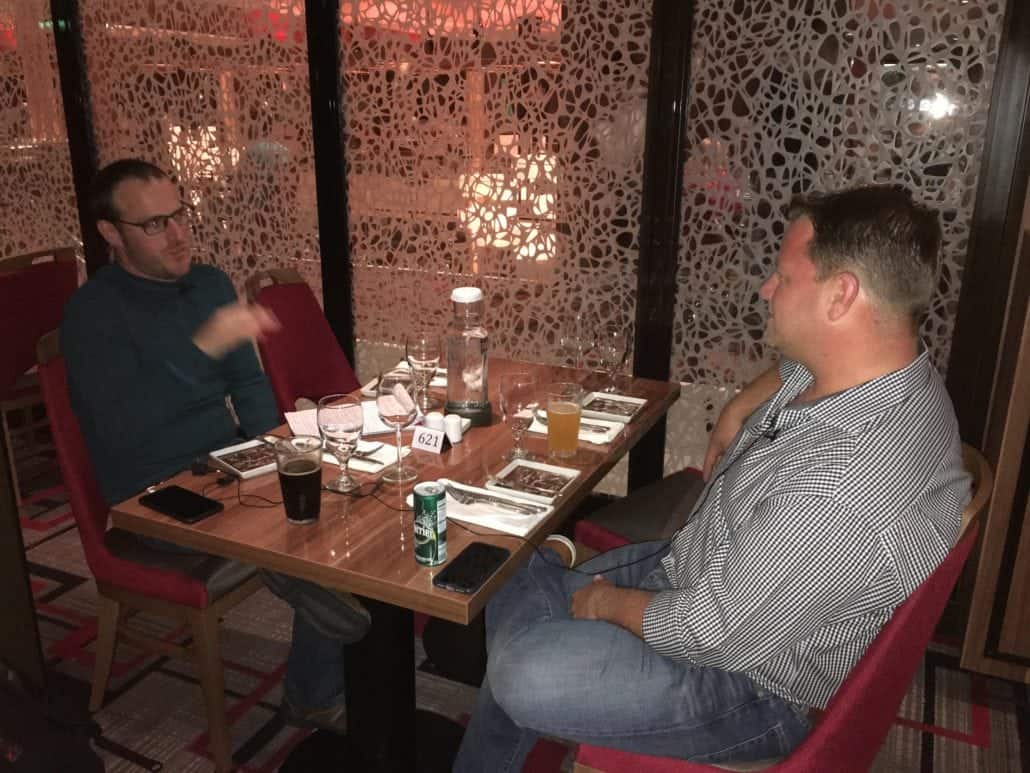 "Yeah, I look at CHEERS! as my baby," he admitted during a recent chat. "It's a great program, and really something that I designed for me, my friends and family when we sail. It gives you an opportunity to try new things, have a great time, and not worry about the bill at the end of your cruise."
Allen told our very own Doug Parker that his career choice definitely makes sense, given that growing up, his families vacations basically consisted of "scuba diving, food, and wine." As a result, he says that he "fell in love with wine" at a young age.
"It's still my passion, although some people," he adds with a laugh, "accuse me of being a mixologist. I'm definitely a beer enthusiast as well, but sommelier is what I prefer as a title. And I love what I do. I love taking care of guests on vacation and really giving them a great opportunity to have fun and enjoy new beverages."
The Most Popular Drinks On Board Carnival Horizon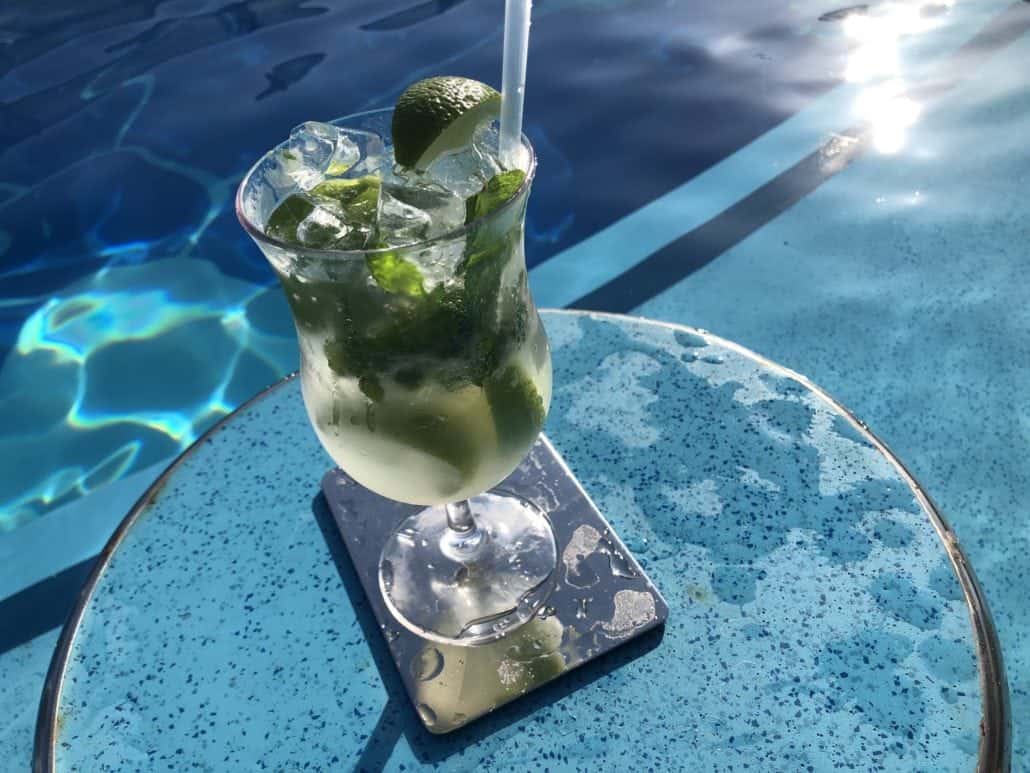 One of Allen's favorite things to do is help create special menus for each of the different venues you'll find on Carnival's ships. As a result, you'll find that some drinks are only available in one specific bar… or, in the case of the Alchemy Bar, a whole slew of handcrafted, high-end cocktails unlike anything you'll find elsewhere.
We asked Allen which drink was proving to be the most popular on Carnival Horizon, and he did us one better by sharing the most requested drink offered in various venues around the ship.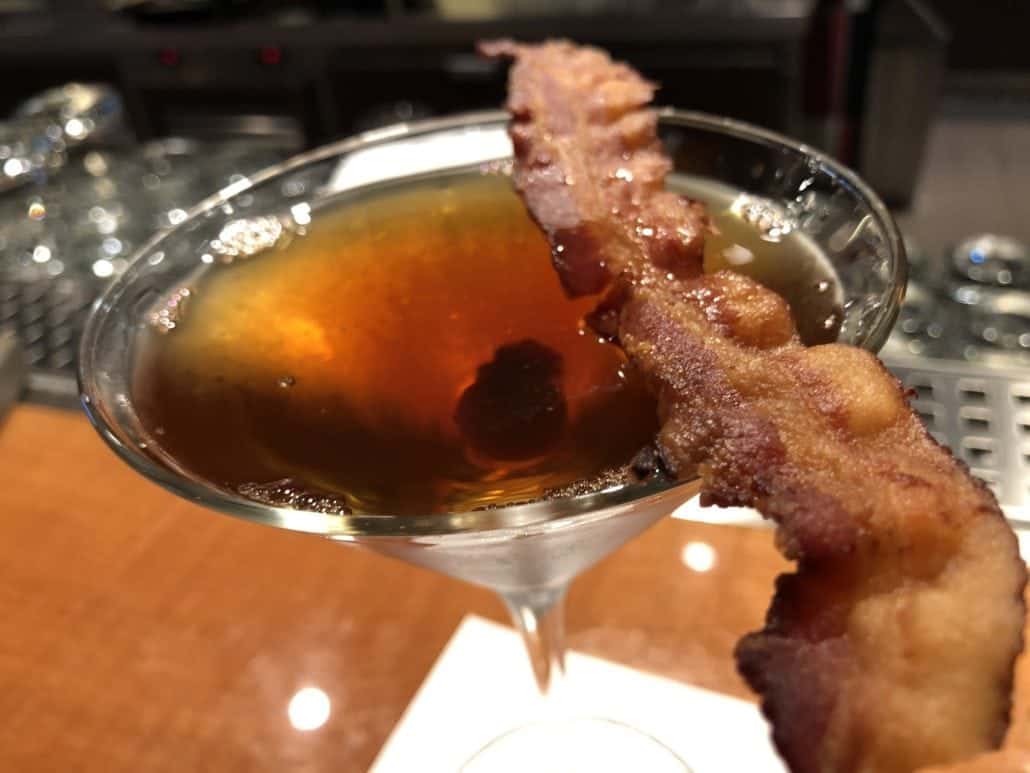 At the Alchemy Bar, the Cucumber Sunrise is far-and-away the most popular.
Given the Cuban theme, it's probably not surprising that the Havana Especial (made with Bacardi Maestro de Ron rum) and mojitos are the big hit at the Havana Bar.
The new-to-Carnival Pig & Anchor Smokehouse|Brewhouse features two attention-getting cocktails: The Bacon Manhattan (topped with an actual slice of bacon) and the 32-ounce Bloody Mary. Oh, and let's not forget the Smoked Boulevardier, which makes a stunning impression as it's served under glass dome in order to infuse it with smoked rosemary.
Poolside, a whole lot of people like sipping on the BlueIguana Tequila Bar's signature Blue's Patron Margarita.
If you're kicking back in the adult's only Serenity area, the popular pick is the Serenity Sparkling Sangria, which puts a bubbly twist on the classic… and can be ordered by the pitcher.
Coming Soon To A Cocktail Menu Near You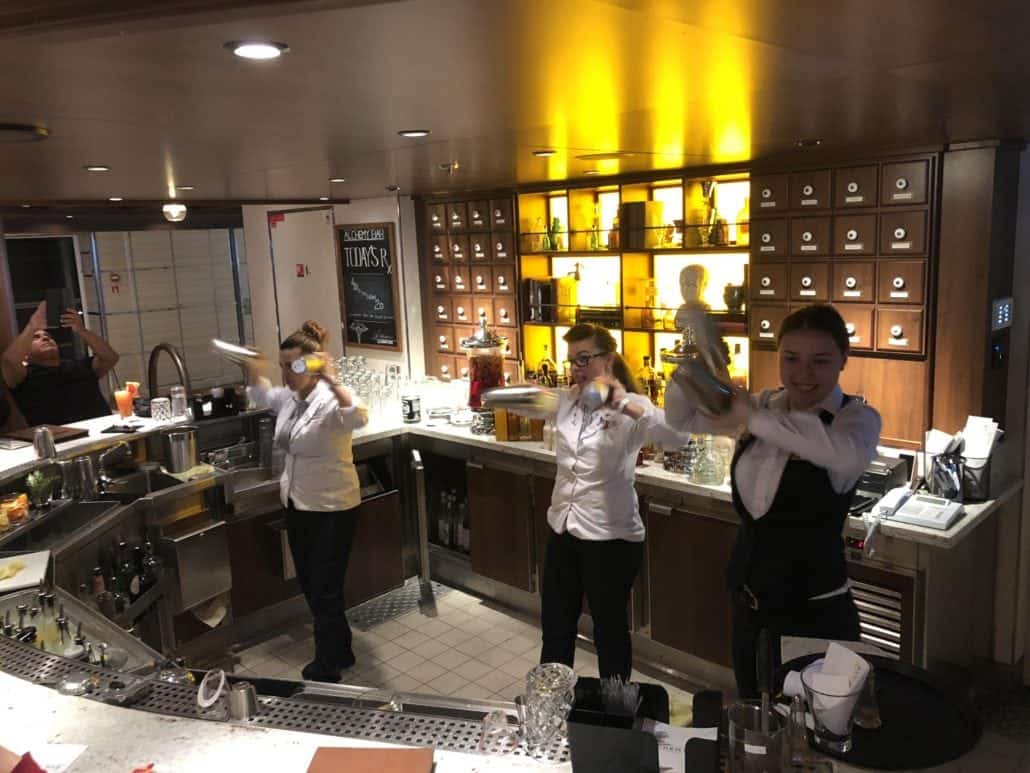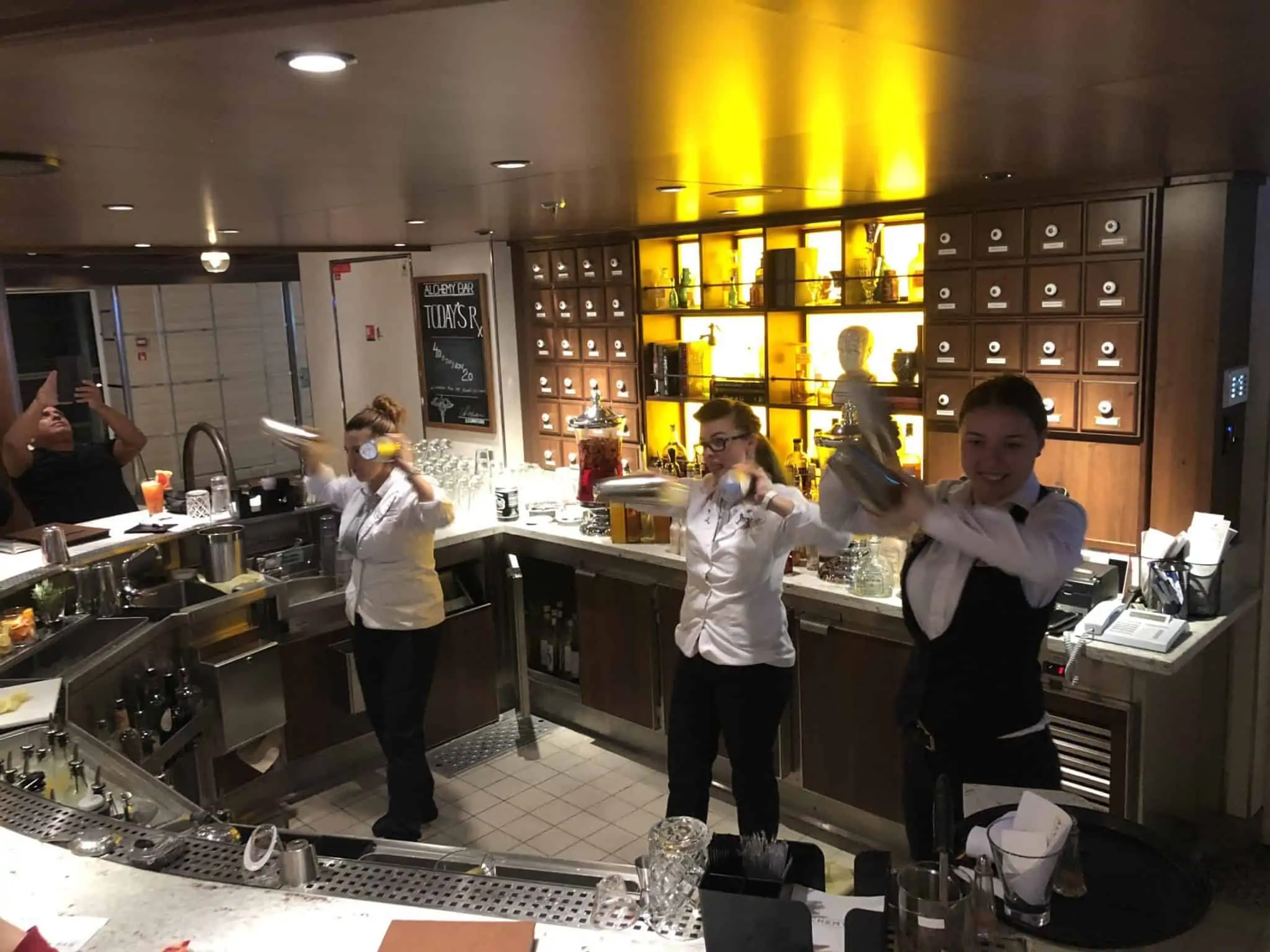 As with any true innovator, Allen isn't content to rest on his laurels. In fact, he's constantly thinking of ways to up Carnival's cocktail game. "We're always looking at what trends are happening not only in the United States but around the world," he admits. "I'm always trying to create new things."
Next on his list? Tweaking the Alchemy Bar offerings. "It's an amazing menu," he says of the popular stop, "but I change it every year-and-a-half or so to keep it fresh and to keep the cocktails interesting for our guests!"
Listen to our interview with Eddie Allen:
[smart_track_player url="https://traffic.libsyn.com/cruiseradioshow/EPI481APR2018.mp3″ title="Carnival Horizon Live Broadcast" artist="Cruise Radio" social_email="true" ]
What's your favorite drink to enjoy on a Carnival cruise? Do you tend to purchase the Cheers beverage package? 
SaveSave