In September 2022, Carnival Cruise Line once again updated its room service menu. Guests can order breakfast to their cabin by calling room service, as the line is no longer doing the door hangers that previously would be put out the night before.
Note that room service isn't available on debarkation morning. Items are complimentary unless otherwise noted.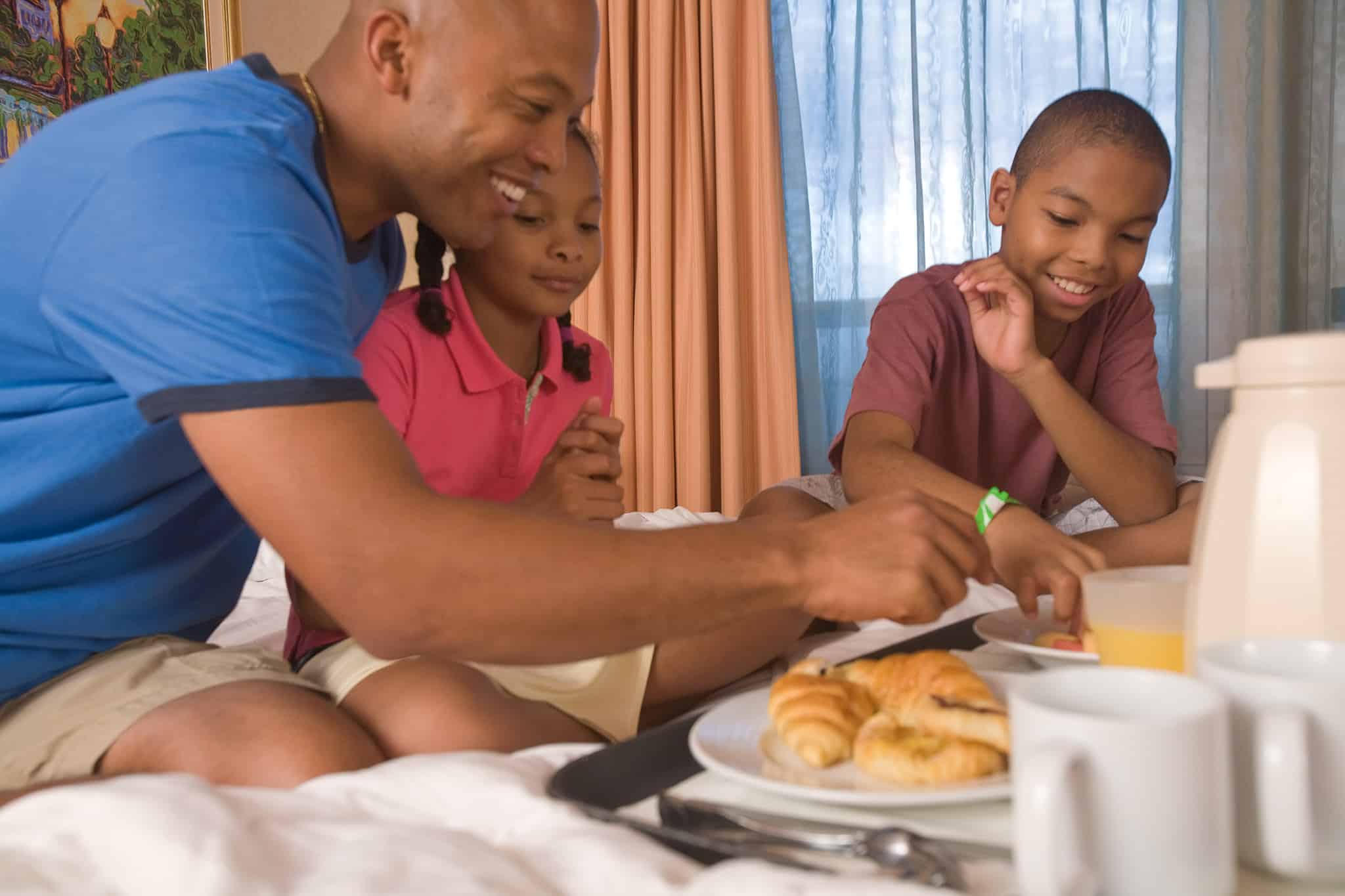 Fruit & Cereal
Banana
Fresh Melon
Frosted Flakes
Froot Loops
Corn Flakes
Lucky Charms
Cinnamon Toast Crunch
Cherrios
Bake Shop
Danish
Croissant
Muffin
Bagel
White Toast
Wheat Toast
Gluten-Free Toast
Yogurt
Strawberry
Raspberry
Banana
Plain
Beverages
Orange Juice
Apple Juice
Grapefruit Juice
Tomato Juice
2% Milk
Skim Milk
Chocolate Milk
Hot Tea
Hot Chocolate
Freshly-Brewed Coffee
Freshly-Brewed Decaffeinated Coffee
Extras
Sugar
Brown Sugar
Lemon
Honey
Sugar Substitutes
Half & Half
Butter
Cream Cheese
Margarine
Grape Jelly
Orange Marmalade
Strawberry Jelly
Peanut Butter
Breakfast Sandwiches
These breakfast sandwiches have an additional cost, which is notated by each item. An 18 percent service charge is automatically added to the order.
$5 – Sourdough, Crispy Chicken, Broken Egg, and Cheese
$5 – Biscuit, Egg, Sausage Patty, Hash Brown
$5 – English Muffin, Bacon, Fried Egg, Hash Brown
$6 – Bagel & Smoked Salmon, Cream Cheese
READ NEXT: 10 Secrets The Cruise Lines Don't Usually Tell You
This article was originally published in April 2022. It was updated and republished in September 2022.