Miami's first only adults-only cruise ship arrived early this morning.
Scarlet Lady, the ship that has been loudly-touted as a game-changer for the cruise industry, sailed into port early Saturday morning. Miami is not, however, the port she was originally expected to be visiting this weekend
Why The Ship Arrived Early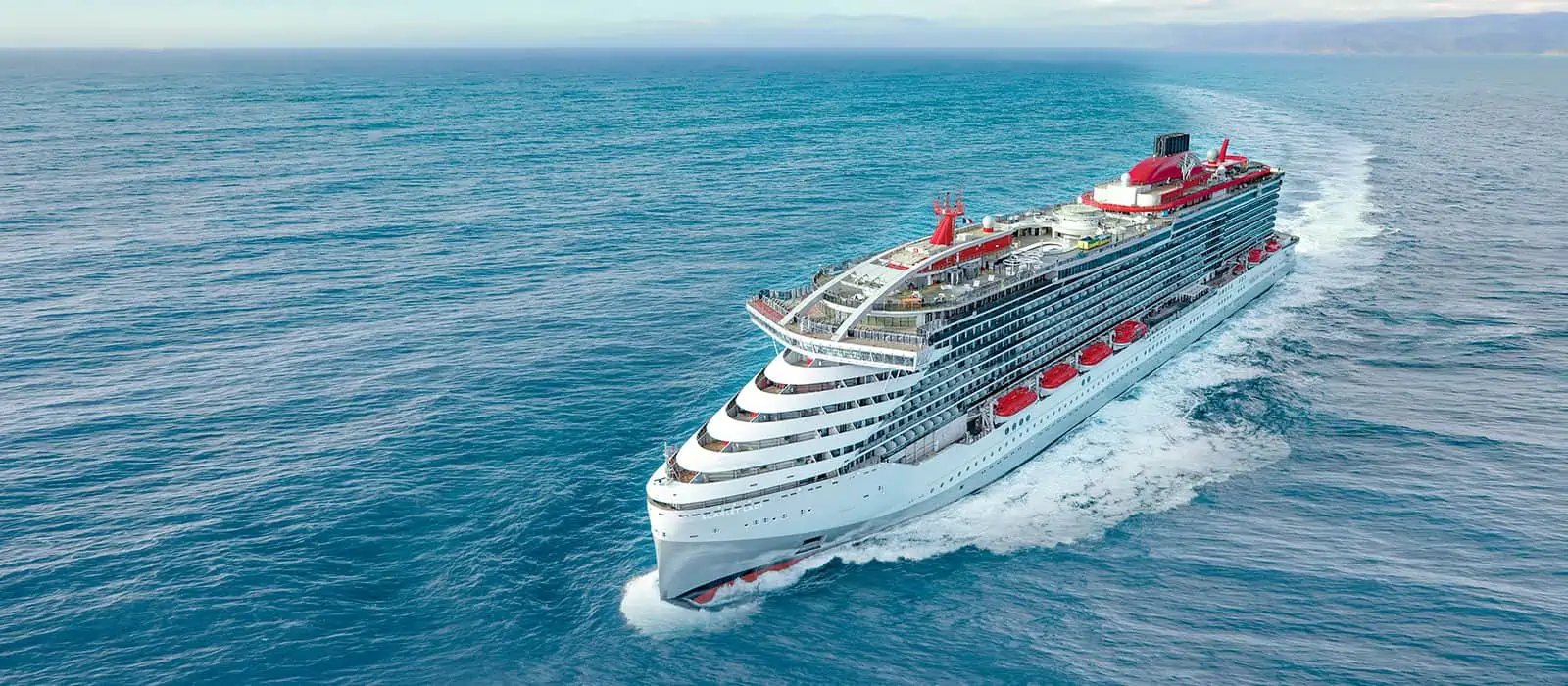 The Scarlet Lady's introduction has been a bit rougher than Virgin Voyages would have preferred. Early reviews out of Liverpool and Dover were mixed at best, and the timing was less than ideal, given the impact coronavirus has had on the entire industry.
In fact, it was due to the coronavirus situation that Scarlet Lady arrived early in Miami. The ship originally was slated to host a variety of events in New York City, including a two-night preview for media and invited guests.
However, Virgin made the rather last-minute decision to cancel not only the scheduled events, but the ship's visit to New York City. In a letter sent to would-be guests, the company explained, "In light of the current news headlines, we want to ensure everyone feels it is the right time to celebrate with us. We understand people may want to focus on other things at the moment, so we have made the decision to reschedule our [visit to] New York City."
Instead, the ship headed for Miami, where she arrived early this morning.
Watch The Scarlet Lady's Arrival
The ship made her way down the channel before heading up to the turning basin to complete a 180-degree turn before docking at PortMiami's Terminal G. The main shipping lane of Miami's harbor is dredged at 36 feet and the turning basin has 1,800 feet of clearance, plenty of room for a ship that's 909 feet long.
The 110,000-ton ship will be homeported in PortMiami, offering shorter Caribbean cruises, and making a stop at Virgin's private Bimini Beach Club in the Bahamas.
Thanks to PTZtv's YouTube Channel we can watch the arrival of the ship into PortMiami.
Scarlet Lady Arrives Port Miami