The exhaust system is to blame during a cruise ship in fire Alaska last week. Small ship company UnCruise Adventures Alaska-based ship ordered an abandon ship when the vessel's engine room caught fire around 7:00 a.m. local time.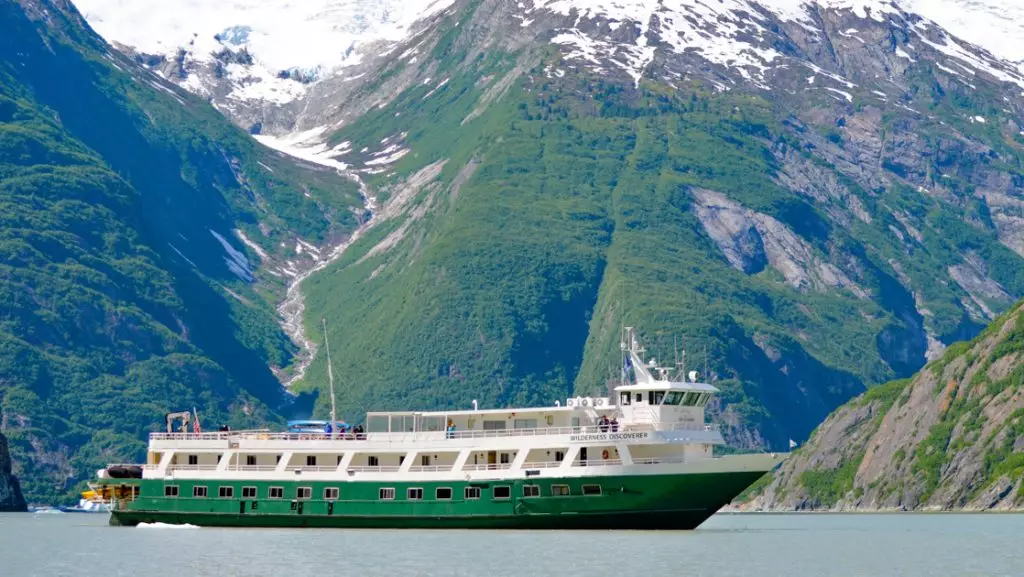 Since then, the vessel has gone through inspections by regulators, underwriters, and the company's internal safety team.
"The fire was limited due to the speedy action of the captain and crew. The port main engine wet exhaust mufflers were the source of the heat/fire. The area damaged by heat is the size of a small chest freezer and contained between two deep frames on the port side of the engine room, said UnCruise Adventures in a statement.
Outside of this relatively small area, the damage is primarily from smoke and soot and is currently being repaired at a shipyard in Ketchikan, Alaska.
It went on to stay, "the company's dedicated team is working diligently to expedite the repair process, aiming to restore the vessel to its optimal condition. The repairs are being carried out with the utmost care and precision, adhering to the company's focus on safety."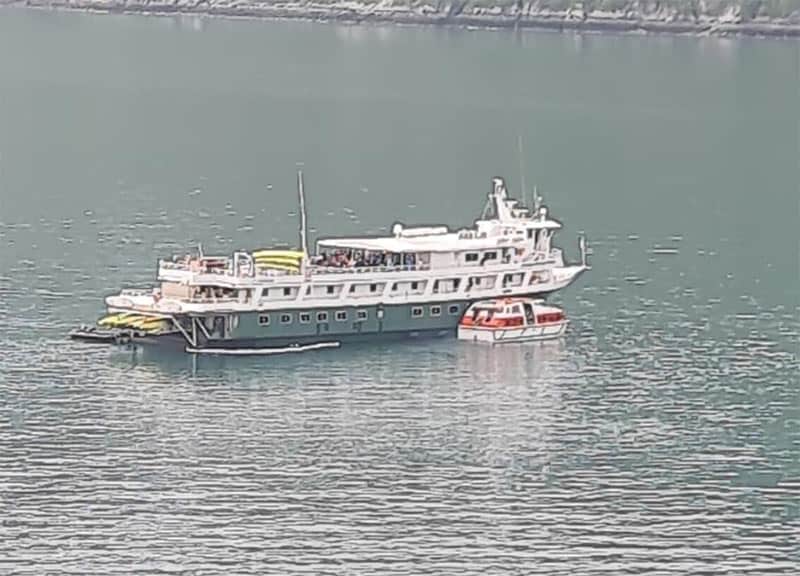 Also sailing the region was Princess Cruises' ship Sapphire Princess. Sapphire Princess received a request for help from the US Coast Guard to assist with picking up guests.
After receiving the distress call from the Coast Guard at around 9 am, the Sapphire Princess quickly dispatched a water shuttle to retrieve 51 passengers and 16 crew members. Eleven crew members remained aboard the Wilderness Discoverer.
What is a Wet Muffler Exhaust System?
If a boat has an inboard engine, it can get pretty loud and hot. So the boat will use a special kind of engine called a "water-cooled inboard."
This engine cools itself down by injecting water into the exhaust pipe. This not only cools the exhaust but also makes the engine much quieter. The exhaust then pushes the water out so you don't even see it.
This type of engine is called a "wet exhaust system."
Wilderness Discoverer was launched in 1992 and carries 76 guests.
Go Deeper: Are Cruise Ships Safe?