MSC Cruises has cut the steel for their first of two Seaside EVO ships, and announced its name – MSC Seashore. The steel-cutting ceremony took place at Fincantieri shipyard in Monfalcone, Italy.
The 169,400 gross ton vessel will enter into service in spring 2021, and be the first in the line's class of MSC Seaside EVO ships – an evolution of the Seaside class. New features will include an additional aft lounge, an enhanced MSC Yacht Club, specialty restaurants on the promenade level on deck 8 for dining close to the sea, more hot tubs around the ship, more cabins, and more overall public space. EVO ships will also be equipped with the latest advanced environmental technology, including state-of-the-art waste management and recycling systems, exhaust gas cleaning technology, an advanced energy and heat recovery system, and more.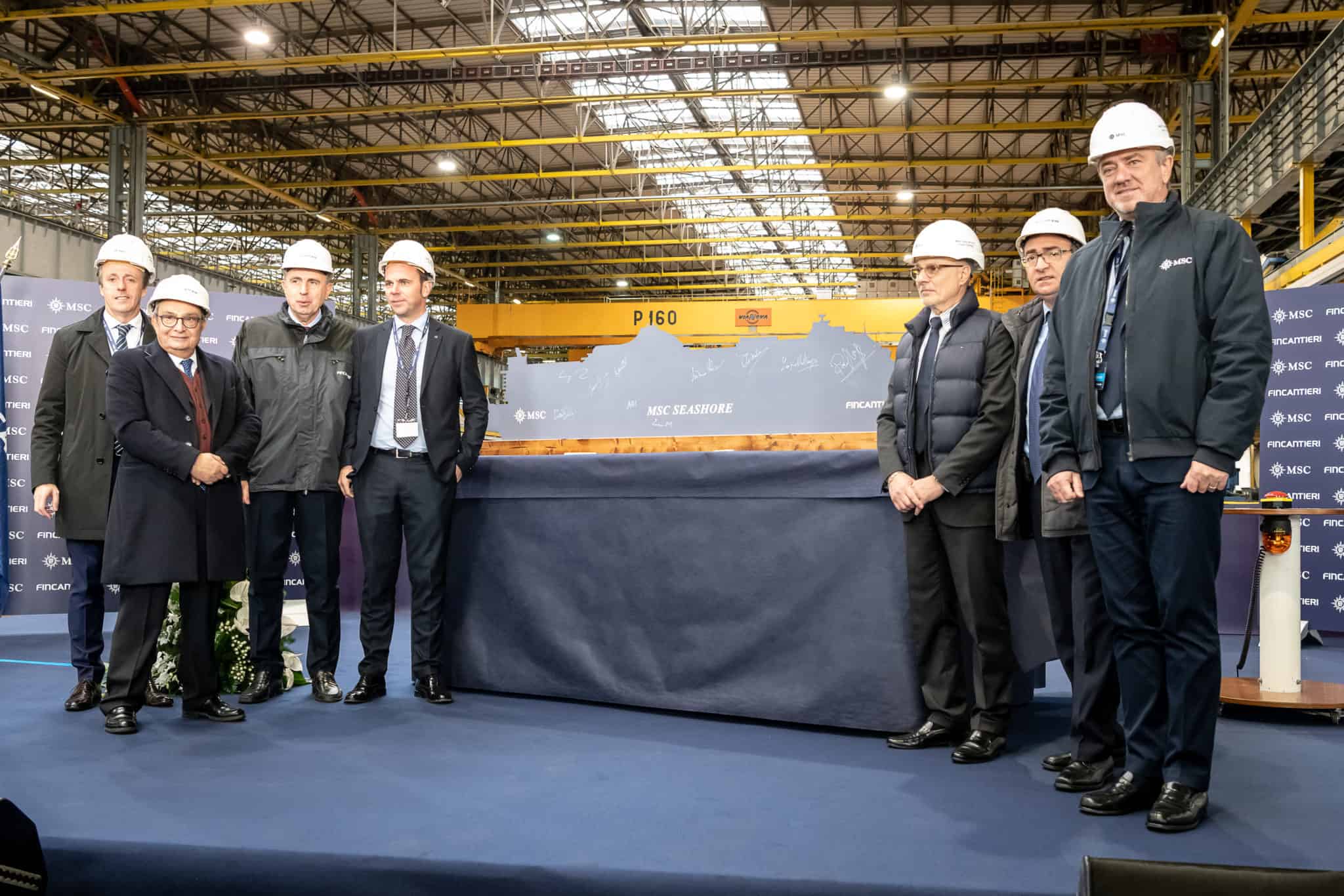 "With the Seaside Class, we introduced to the market one of the more innovative cruise ship prototypes all-around – our fifth out of six to-date – thus setting a new industry standard for others to follow. Today, only one year after MSC Seaside entered into service, we are taking this award-winning concept to the next level by starting the construction of a further evolved and even richer ship," said Pierfrancesco Vago, MSC Cruises' Executive Chairman. "MSC Seashore is an example of our commitment to bringing the most innovative and technologically-advanced tonnage to the sea, and will be bestowed with the latest and best maritime and environmental technology available."
The steel-cutting marked another milestone in MSC's 10-year development plan for 17 new mega ships, with four currently under construction. MSC Seashore is the seventh ship to be built under the 10-year plan, and will become the 19th ship MSC has built since its inception in 2003.
MSC Seashore will follow the principle of her Seaside class predecessors, that guests should be as close to the sun and sea as possible. In fall 2022, a second Seaside EVO ship will join the fleet.