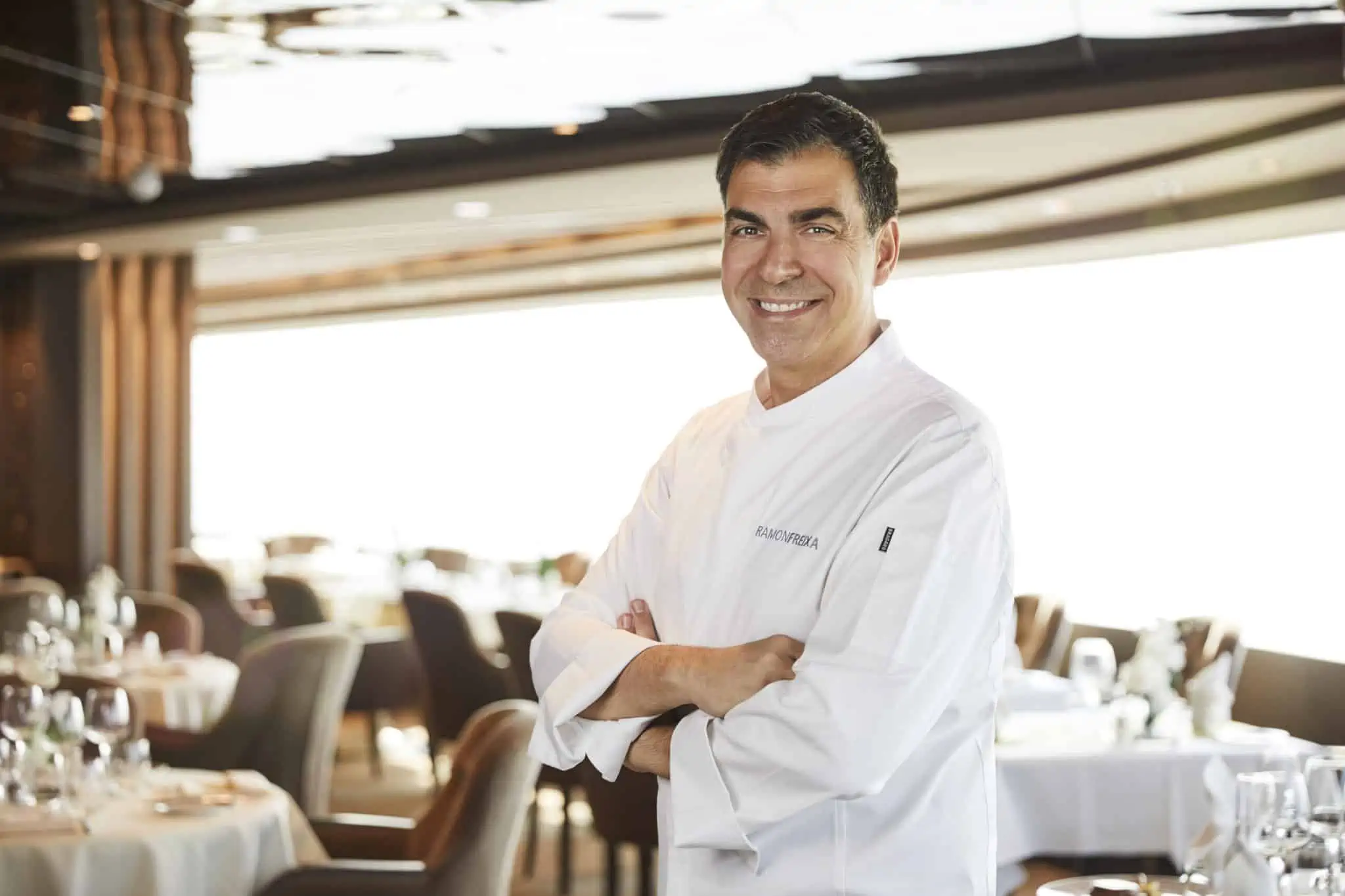 MSC Cruises has announced a new partnership with award-winning Spanish chef Ramón Freixa, beginning this April.
The announcement was made at an exclusive MSC event, hosted at Freixa's eponymous two Michelin Star restaurant in Madrid at Hotel Unico. The collaboration will introduce exceptional main dishes and tapas developed with Chef Freixa across the fleet, as well as a selection of dishes designed just for the Christmas and New Year menus. Plans are also underway to launch a gastronomy cruise for foodies in search of the ultimate food and travel experience.
Working with MSC Cruises' own team of chefs, Ramón Freixa will complete in-depth, interactive training, passing on his skill to enable all MSC chefs to recreate his signature dishes to the highest standards.
Chef Freixa is known for his ability to balance tradition and avantgarde, taking inspiration from his Mediterranean roots. In addition to two Michelin Stars and three Sol Repsol for his restaurant in Madrid, he's also been recognized with awards for culinary excellence as best chef and best restaurant. Having two restaurants in Madrid and one in Columbia, making appearances on Spanish Celebrity Masterchef, and authoring four books, Freixa holds international appeal.
"My cuisine is based on three elements: produce technique, feeling and a search for magic, in which each dish is conceived to tell a story in sequences of flavor, texture and color," he said. "I have incorporated this approach into the recipes that I have created exclusively for MSC Cruises, reflecting our shared passion for the Mediterranean."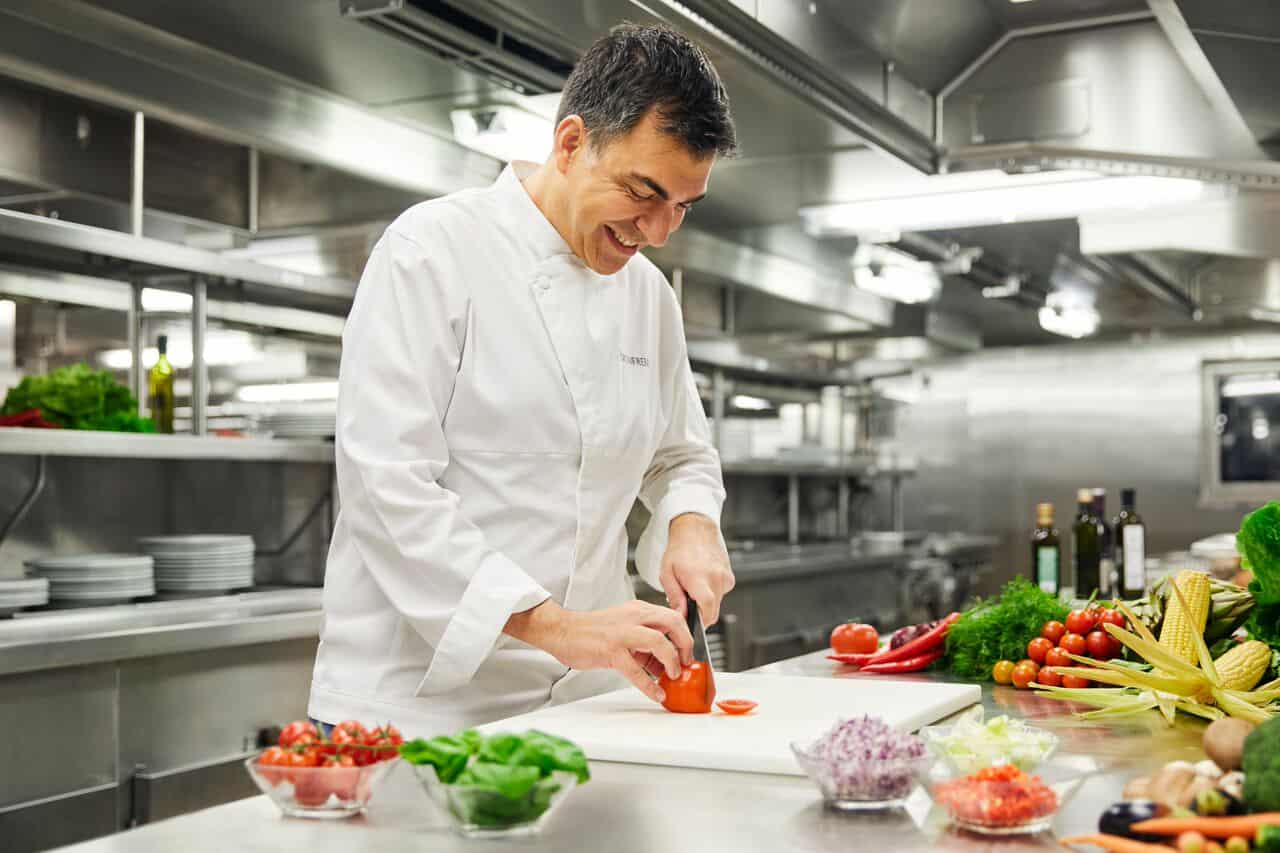 Accessible Gastronomy
All of the ship offer fine dining in the main restaurants, and a different menu is offered each night featuring the best of Mediterranean and International specialties. As part of the Elegant Night celebrations, guests in the main dining rooms will be able to enjoy Freixa's signature dish, a mouth-watering Duck Royal with cream of foie gras and onions.
MSC Yacht Club
Guests staying in the MSC Yacht Club will be treated to Glazed Pluma of Iberian pork with sautéed vegetables, or for a lighter bite a tempting choice of tapas. The private restaurant offers a host of unique food options.
For more information about MSC Cruises' dining choices, click here.
Photos: MSC Cruises
SaveSave