According to Mike Maura, the CEO of Nassau's cruise port, ships from both Carnival Cruise Line and Royal Caribbean Group could be doing simulated sailings to the Bahamas in a few months.
"We Are in High Demand"
During an interview with Guardian Business, Maura provided a far more detailed update than any given by cruise lines or the Centers for Disease Control. The site reported him as saying that the port has "been in discussions with cruise lines and with the Ministry of Tourism around the possibility of including Nassau in a simulated call." He added that these sailings could begin within two months. It's worth noting, however, that a day after his comments were published, both Royal Caribbean Group and Carnival Cruise Line axed all sailings through the end of April.
As part of the current Conditional Sail Order issued by the Centers for Disease Control and Prevention, any ship wishing to resume revenue-generating sailings must first take part in simulated sailings designed to test the effectiveness of newly-implemented health and safety protocols.
"It's tremendously valuable to us as a cruise port operator," he added, "because it gives us a chance to test our protocols and tweak what needs to be tweaked and also obviously gives the government… the opportunity to test its protocols."
MORE: Bermuda vs Bahamas Cruises: How Are They Different?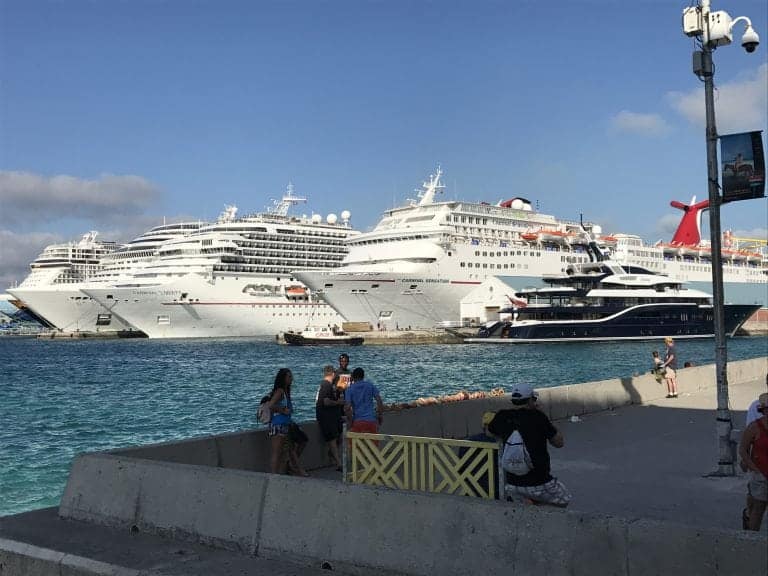 While cruise lines have not been particularly forthcoming with information regarding their dealings with the CDC, Maura said that things have definitely been progressing. "Over the last six weeks, you have far better communication between the individual cruise lines and the CDC," he reported.
He added that the cruise lines have been "cycling their ships into U.S. ports with the purpose of meeting with and complying with the various CDC requirements, continuing to make improvements in terms of medical facilities and infrastructures on board the ships as well as onboarding crew."
Perhaps the biggest surprise to come out of the interview was Maura's claim that between April and the end of the year, Nassau has approximately 950 berth bookings, with some looking at overnight stays. "We are in high demand," he said.
READ MORE: Best Family-Friendly Things To Do In Nassau, Bahamas