Want to live on a cruise ship and have an extra $36 million or so to spare? Then you might want to take a look at the Utopia, a luxury cruise ship offering 190 private residences (as well as 200 or so "hotel rooms" for those who can't afford to actually live on board, but want to visit). And while the ship is still several years from completion, the apartments are already selling at a clipped pace!
What $36 Million Will Buy On Utopia
If you're looking for the ultimate space in which to cruise, the Utopian Estate — Plan A might be just the (very, very expensive) ticket. Coming it at between 5,735 feet and 6,143 square feet (including balconies), this three bedroom, 3.5 bath suite might very well define "luxury travel." And proving that the designers have thought of everything, you won't have to fight with your loved ones over who's going to sleep where, as every bedroom (not only in this suite, but on the ship itself) has a view of the ocean.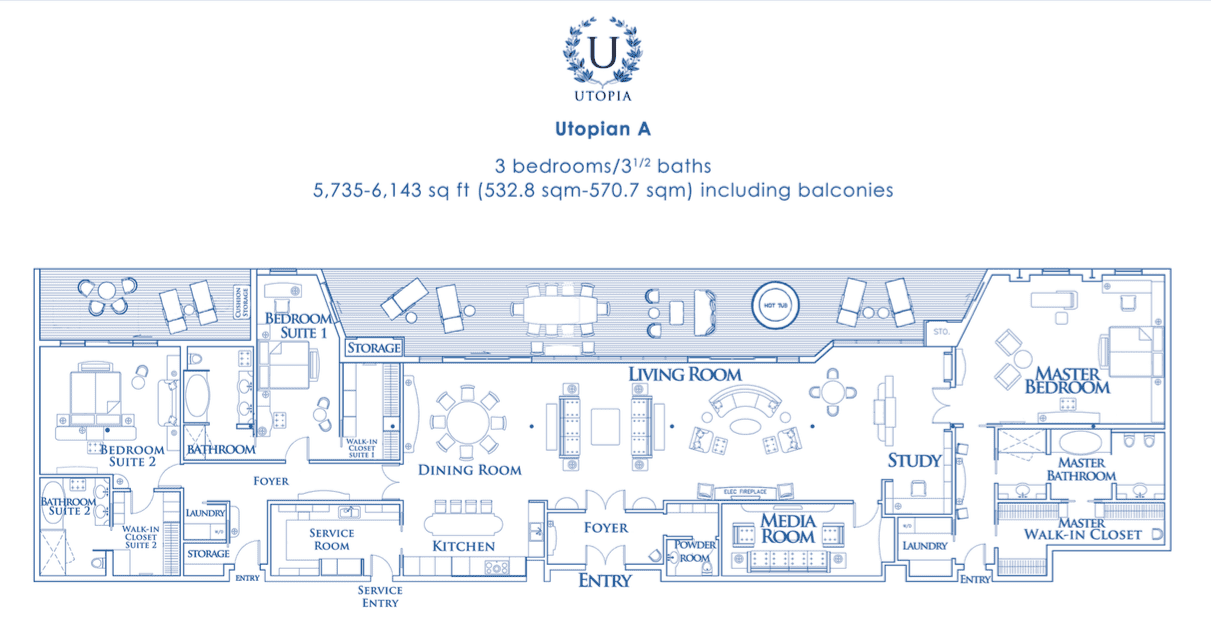 Look carefully at the floor plan above, and you'll notice that unlike even the most luxurious of suites aboard traditional cruise ships, these spaces are truly designed to be residences… meaning they include a kitchen. David Robb, founder and chairman of the Utopia project, told Business Insider that the design team wanted to replicate the feel of a luxury apartment in London or Manhattan so that "someone with a beautiful apartment in New York would say, 'This kitchen looks just like what I have in my luxury apartment." The big difference? "You can look out the ocean," he went on to say. "You can be preparing drinks while you're watching the islands go by outside."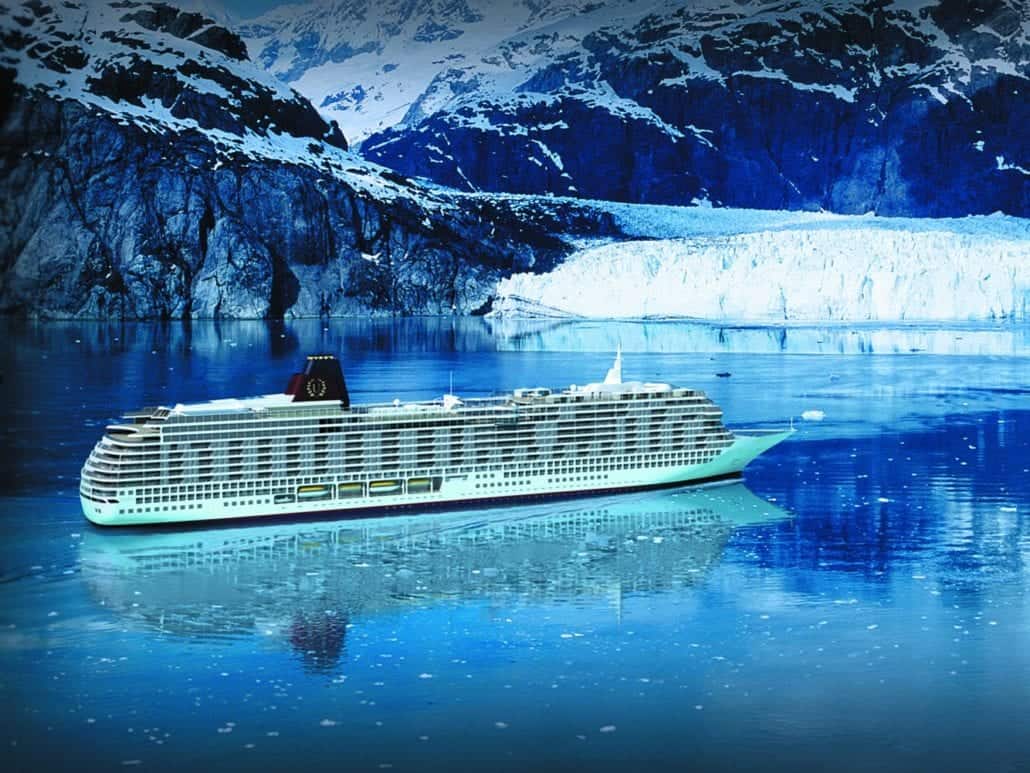 As the ship is still being built, those who purchase a residence now can actually work with the ship's design team to make the space their own.
About The Ship
Utopia is being developed by some of the same creative forces behind The World, another high-end luxury condo cruise ship. And while they're implementing some of the lessons learned during the launch of that ship, they seem to have worked out a few of that vessels kinks as well. For example, when The World originally launched, the ship was mostly designed for residential living, although it had an area specifically designated for shorter-term guests. Shortly after her 2002 launch, however, those rooms — the income from which was reportedly expected to help subsidize some of the expenses run up on the residential side of the business — were done away with in favor of keeping the ship entirely residential. Given that Utopia will launch with a hotel section, the designers would appear to have figured out the perfect way to balance both elements.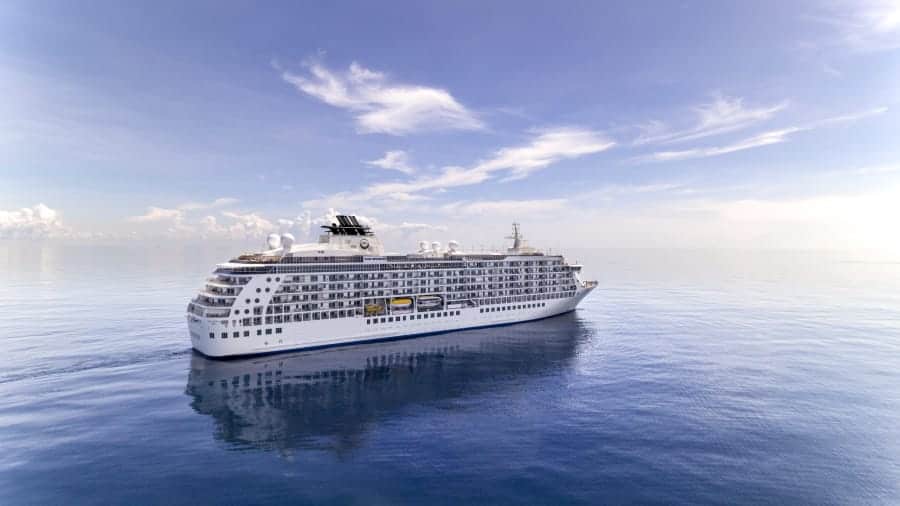 Although the ship is designed for long-term livability, there are plenty of entertainment and dining options on board, including restaurants which will feature a regular rotation of well-known chefs. And of course, one can't be pampered without a full-service spa! Want to avoid being forced to mix and mingle with the (gasp!) hotel guests who can't afford full-time residency? Never fear… The Club, spanning two decks, is devoted entirely to the whims of your fellow residents (or neighbors, as Utopia's website prefers to call them).
Interestingly, Utopia is definitely designed to be a long-term investment. "Cruise ships are built to last approximately 25 to 30 years," Robb told Business Insider. "We're building Utopia to a 100-year specification. There's nothing like that in the world." Including, presumably, The World!